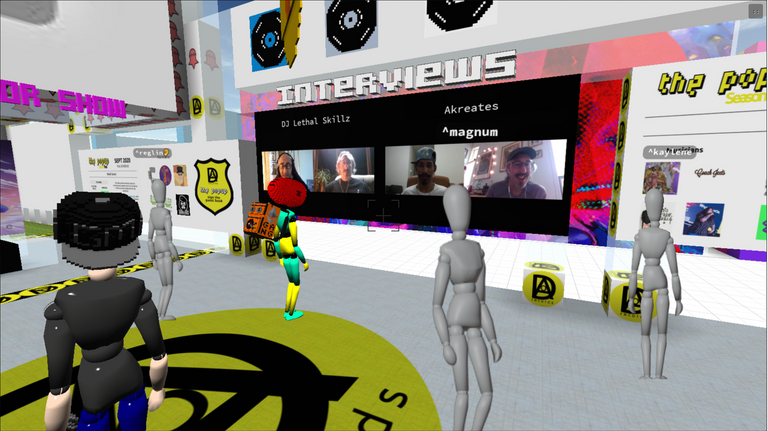 Elevating Music
Like a match made in heaven, the collaboration between DJ Lethal Skillz and Akreates for the song "i.elevate" could only result in a stunning visual piece representing the Audio NFT. If you haven't seen it, jump in now while it's still up in our venue before we move into Ep 8.
The song features Vandal and King Ra and is already available for streaming over on Emanate HERE
Much like our previous episodes, Vandal articulated the collaboration in his role as host and sharing some of the updates with DAOrecords and changes to the venue that were made before Ep 7.
Meanwhile, /geminirising has been doing an awesome job on the RECAP videos, so make sure to watch the one below and subscribe to our YouTube!
Audio NFT
Now's the time to own an exclusive DAOrecords Audio NFT. We're still minting through Mintbase as we continue through Season Two of The Popup.
At only 0.25 ETH you'll want to add this piece to your collection!
Purchase "i.elevate" Audio NFT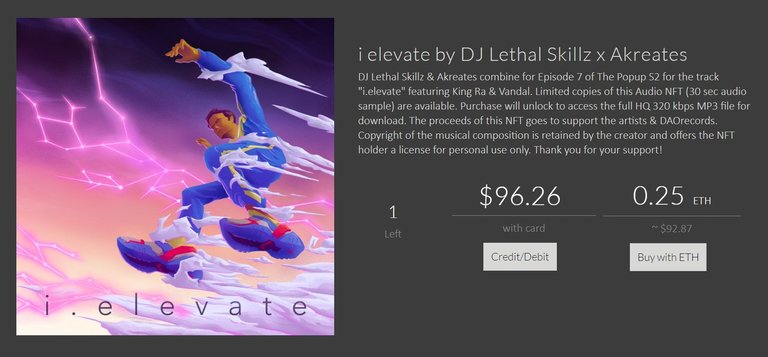 ---
If you are an artist who do music or art make sure to check out the dope stuff Daorecords is innovating in the Metaverse from Audio Nft's to Virtual reality empowering musicians and changing the way we know what a record label is!