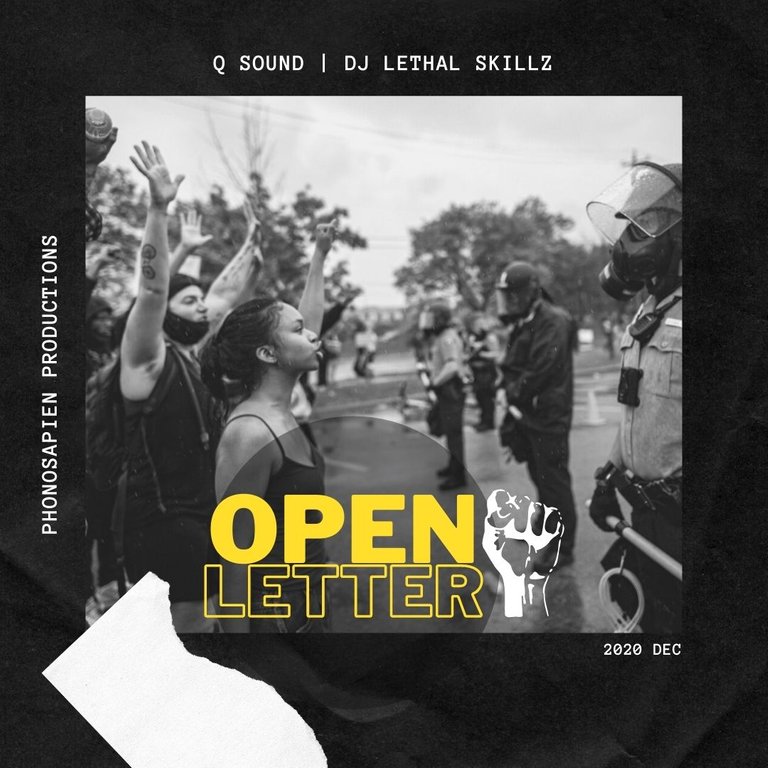 Peace Hivers! sharing another record of mine to uplift your mind and soul with some soulful Hiphop vibes, Happy Listening!
'Open Letter' was my last track for 2020 in collaboration with the fam and amazing talented artist Q Sound dropped on Dec 31'st 12:00AM (New York Time)
'Open Letter' was inspired by the constant injustices occurring throughout our society. Though lyrics discuss police brutality as well as other forms of discrimination, the main message is to spread more love to each other.
The diversity in the world is what makes it beautiful. The song is meant to encourage more appreciation for each other. Even though we may be different, we are all one people and one family.
Listen on Emanate:
https://emanate.live/djlethalskillz/open-letter-feat-q-sound
Listen on Spotify:
https://open.spotify.com/album/0lvXMUpDEDNMYaF0aWEjg8?si=ZbTkoWgLT3-Ogr3-Ml8qOA
Stream Here:
(Unsupported https://open.spotify.com/embed/album/0lvXMUpDEDNMYaF0aWEjg8)
(Unsupported https://open.spotify.com/embed/artist/6EK6UrQYBOzcvpbTIAQy7q)
(Unsupported https://open.spotify.com/embed/artist/7F3kgeoTzXbi5JLPylw4qW)