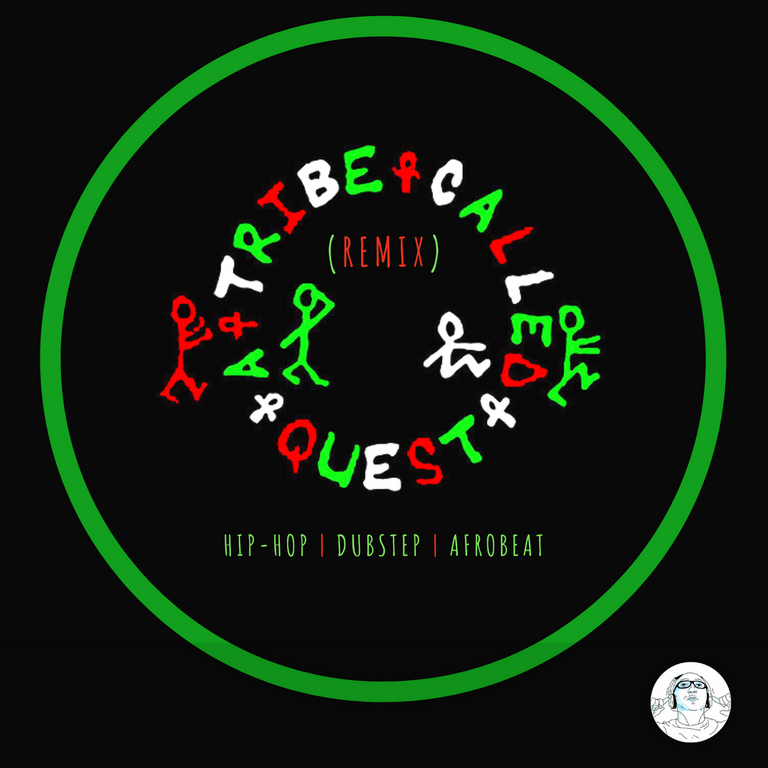 Original song I used samples from in this remix is "Stressed Out" it is one of my favorites from A Tribe Called Quest amongst many...
This song was the second and final single from Tribe's Beats, Rhymes, and Life. The original album version features Consequence and Faith Evans and was produced by 'The Ummah' a music production collective, composed of members Q-Tip and Ali Shaheed Muhammad of A Tribe Called Quest, and the late Jay Dee (also known as J Dilla. Rest in Peace) of the Detroit-based group Slum Village, also "Stressed Out" contains samples from 'Anita Baker, Good Love' released back in 1988 another great classic!
What does 'A Tribe Called Quest' mean?
Originally the group was just called Quest. After meeting the Jungle Brothers, Afrika Baby Bam heard Q-Tip introduce himself on a demo track as being "from a group called Quest" and told him to say he was from "a tribe called Quest" and the name stuck.
On the production tip, as always I mostly use Ableton Studio Live 9 for making my music and when approaching chopping samples I use this great VST called 'Serato Sample' which is a great tool for sampling and sound manipulator that I recommend to any producer, def a strong little tool that can widen your musical production approach and creativity especially when you have a Producer block!
Check out more of my music and new releases and various genres of music on https://emanate.live/dj-lethal-skillz
Sign up for Emanate here: https://emanate.live/auth/signup
Learn more about Emanate and follow our socials:
• Website: https://emanate.live/
• Medium: https://medium.com/emanate-live
• Reddit: https://www.reddit.com/r/emanateofficial/
• Twitter: https://twitter.com/EmanateOfficial
• Facebook: https://www.facebook.com/emanateofficial/
• Instagram: https://instagram.com/emanate_official
• YouTube: https://www.youtube.com/channel/UC02u8Gg5EcCgG7XpP-XDuuw/videos
• Telegram: https://t.me/emanateofficial