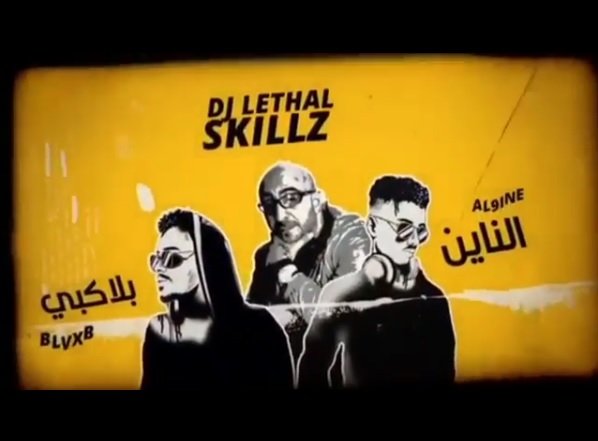 (Unsupported https://open.spotify.com/embed/album/44JcLmaQt8RxK5pUUfeOAy)
Saudi Music Hip-Hop Radio Host and Blogger, Hassane Dennaoui (a.k.a. Big Hass) has announced the release of his first single in collaboration with Saudi Rappers (Al9ine & Blvxb).
Song is produced by Big Moe who is an Egyptian producer based in the UAE. The title of the song is "Harib" which means "Fight"in Arabic and it has scratching from Lebanese Dj/Producer/turntablist Dj Lethal Skillz.
Big Hass has previously released cyphers, but this one is a song that falls under a concept he launched in 2019 at Sole DXB called "Spitter" and as the name implies, Hass wants "Straight Up Barz".
When the Covid-19 lockdown disabled all public and live events, Big Hass launched "Spitter Lockdown Challenge"on IG where he would provide a beat and challenge the rappers to spit/rap on it. The challenge #SpitterLockdown got circulated amongst the rappers and it did really well, however, it lived only on socials which sparked Hass to initiate the project above and have songs instead of just "Social Media Content". Hass is currently working on similar projects which will be out in the near future.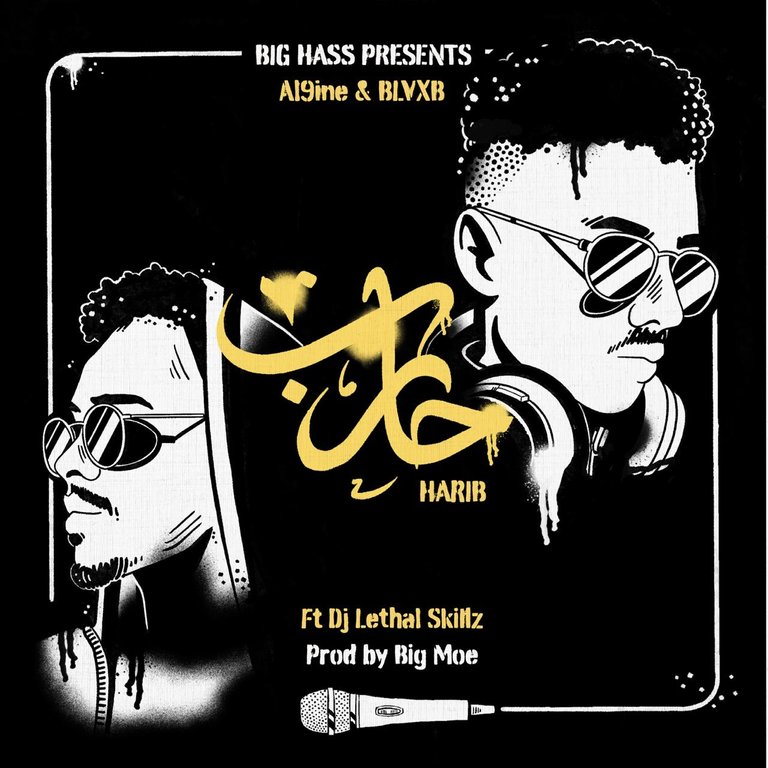 So keep it locked "Harib" is a song that features Al9ine and BLVXB who are two Saudi rappers that are prominent in the "New School" direction and the beat is your good old "Boom Bap" by Big Moe and hence , the challenge here was for these rappers to step out of their "comfort zone" and they brought it!
Dj Lethal Skillz came in with that authentic sound of scratching uplifting the song and showcasing the forgotten artform of turntablism.
Artwork was done by Egyptian illustrator Nora Zeid who has previously worked with Hass on Sudan Cypher and Lofi Beats by Arab Producers compilation.
Socials https://www.instagram.com/big_hass/
---
Harib" is the first song of upcoming singles that I will be releasing under Big Hass & re-volt.
MC's
Al9ine: https://www.instagram.com/m_t_9/
BLVXB: https://www.instagram.com/blvxb/
Produced By:
Big Moe: https://www.instagram.com/bigmoe.dxb/
Scratches by:
Dj Lethal Skillz: https://www.instagram.com/djlethalski...
Video By:
Abdulmajeed: https://www.instagram.com/2c.tt/
Single Artwork on Streaming Platforms Done by:
Nora Zeid: https://www.instagram.com/nazdraws/
Follow Big Hass @
https://www.instagram.com/big_hass/