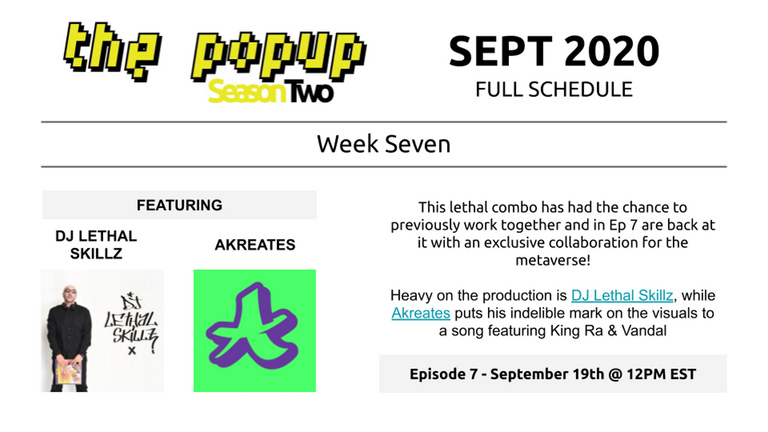 Chugging along into Episode 7
We've got some DAOrecords alumni making an appearance on this season of The Popup with veteran producer DJ Lethal Skillz paired up with Akreates on the track "i.elevate" featuring King Ra & Vandal.
We caught up with both artists on video calls for the following two short interviews below. But before launching into them, make sure to give the artists a follow!
Interview with DJ Lethal Skillz
Interview with Akreates
Check out the original full article and follow Daorecords on Cent to stay updated with all the action
Next up...
We've got our official event post coming tomorrow, but if you're familiar with our content you probably knew that already!