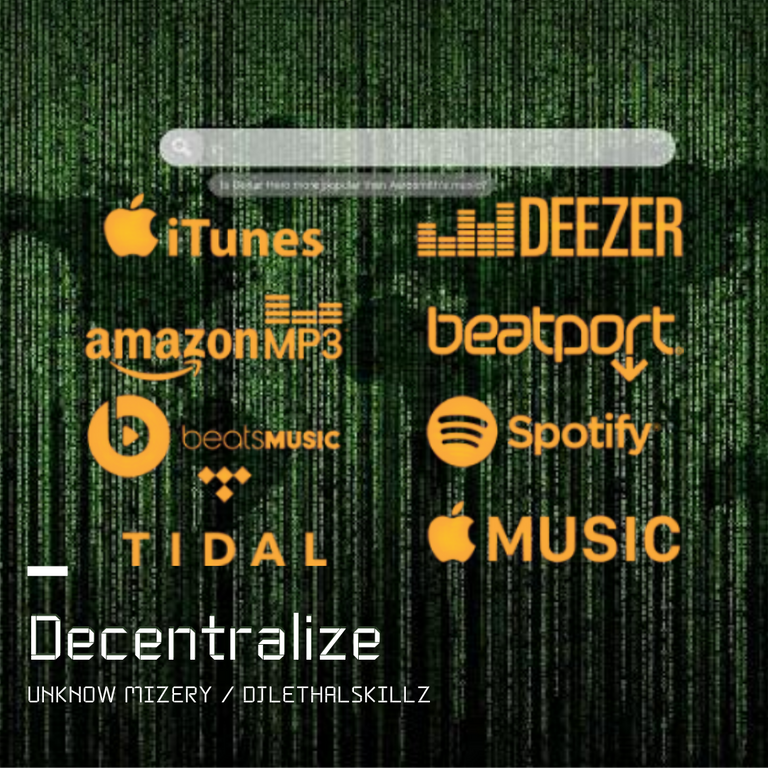 Decentralize (feat. Unknown Mizery)
Produced by: DJ Lethal Skillz
DAOrecords,Guerrilla Music & PhonoSapien Productions


(Unsupported https://open.spotify.com/embed/album/3Wk1h4PKqlJp7NkxlzFkT3)
Unknown Mizery
VANCOUVER, CANADA – With over 20 albums to his credit, Unknown Mizery climbed the ranks of a highly competitive Toronto Hip Hop scene in the mid to late 90's and has since toured the world as an advocate for the underground and a mouthpiece for the oppressed.
'Decentralize' is a song inspired by the need to find freedom from banks has become the most urgent need in modern survival. Our autonomy is our freedom and our art is our spirits dagger and shield. While systemic freedom of speech becomes censorship for some, many believe that their fiat system has been a currency of oppression and inequality. Many have taken the power back through creating an economy outside of the structural banks and decentralizing their platforms. This is the blockchain, where the revolution will be decentralized.
Lock the date August 1'st! the song will be released officially on Spotify and all other major music streaming platforms Apple Music, iTunes, TikTok/Resso, Google Play/YouTube, Amazon, Pandora, Deezer, Tidal, Napster, iHeartRadio, ClaroMusica, Saavn, Anghami, KKBox, NetEase (beta), MediaNet, Instagram/Facebook...
Give us a save and follow on the Spotify link below it will helps us a lot with the algo and visibility! Kudos ✊🎧🙌
HYPERFOLLOW
https://distrokid.com/hyperfollow/djlethalskillz/decentralize-feat-unknown-mizery
---
NFT Music Art
We are bullish on the promise and future of NFTs.
'DECENTRALIZED' is a rap song which is accompanied by a limited Audio/Video NFT (Only 10 minted) with Unknown Mizery on the mic, Blindfold Visuals on the Video and DJ Lethal Skillz on the beat!
Check the NFT's on Opensea
https://opensea.io/assets/0xd07dc4262bcdbf85190c01c996b4c06a461d2430/853
Check the NFT's on rarible
https://app.rarible.com/token/0xd07dc4262bcdbf85190c01c996b4c06a461d2430:853
<nft-card contractAddress="0xd07dc4262bcdbf85190c01c996b4c06a461d2430" tokenId="853"> </nft-card>