Thicket / OpenSeed work continues as I prepare to release one of the largest updates thus far. Though for those that use the application and those that want to give it a try you will still need to wait a little longer.
---
Whats new?
1. SteemConnect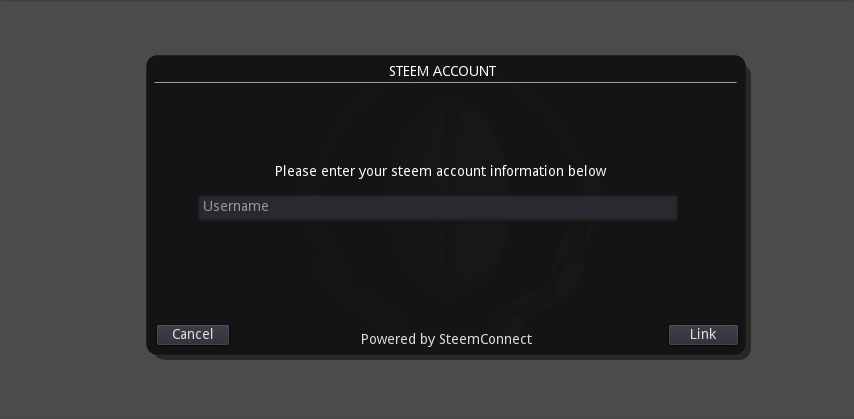 After some consideration, and a little giggery pokery on my part, OpenSeed now works with SteemConnect to sign transactions when fellow STEEM users want to interact with the block chain. Do to the hybrid "dual citizen" accounts those without STEEM accounts will still be able to Like and Comment on the content within Thicket, but wont be able to partake in the rewards steemians enjoy.
Note: One of the hold ups on getting a new version out is building a better login interface to let current steemians create a OpenSeed account via their SteemAccount and automatically link the accounts.
2. Loading screen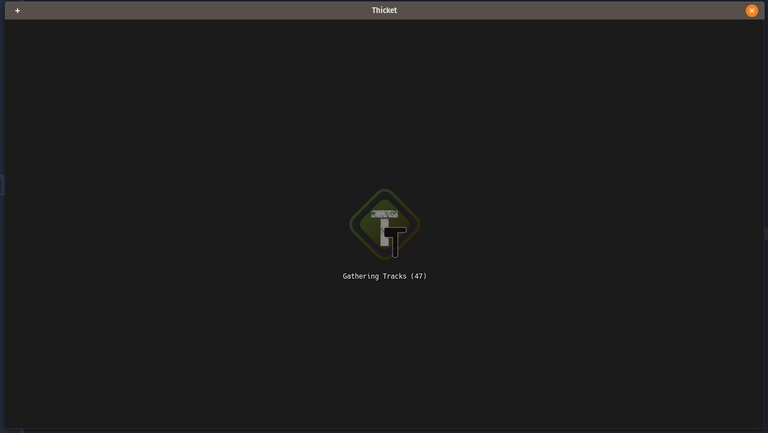 Exciting I know. With the interface becoming more feature rich and the data sources becoming more and more demanding Thicket has adopted a more front loading approach to data sources. Even if this causes some delay on load (which will be mitigated before release) it will allow for richer search, and faster load times within the program. It also means that once the data has been cached there is no reason to connect to the server to ask for new data. Though this doesn't mean we have "offline" support yet, its closer than it was in the current version.
Below are a few of the interfaces that have been improved because of the caching change.
2a. All Artists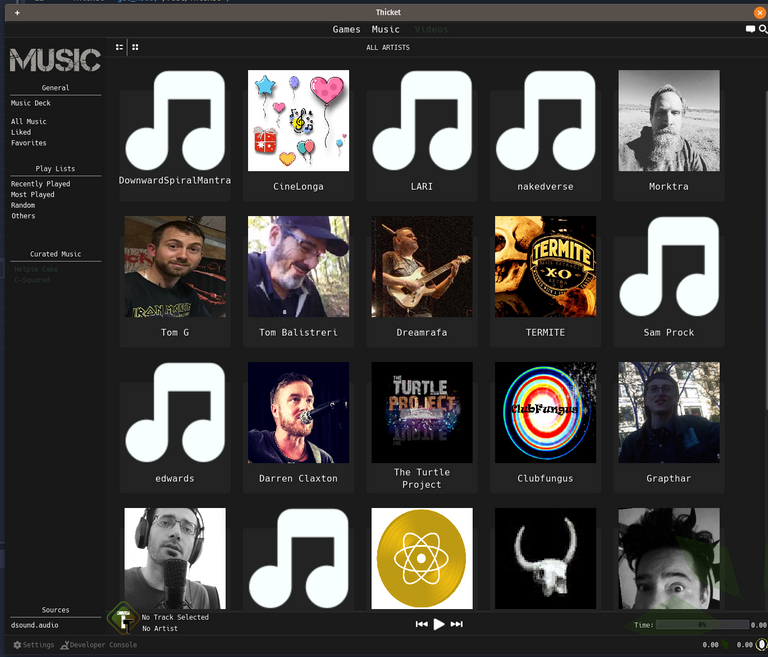 stretched vertically to show more artists
One of those richer experiences is the ability to view "All Artists" and the ability to get to their music from this screen near instantly.
2b. All Music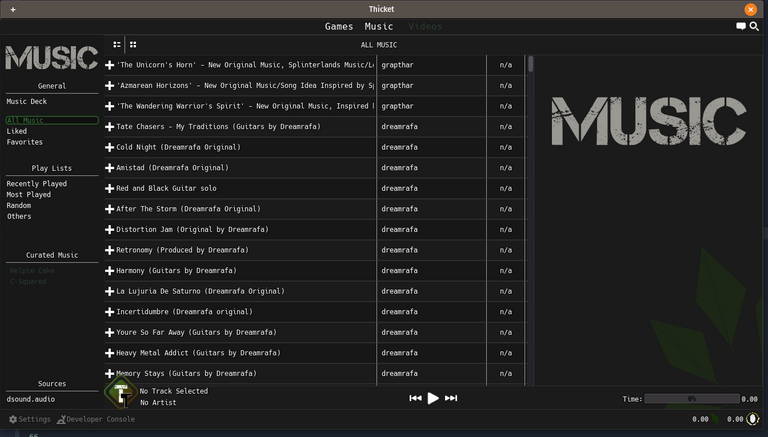 Similar to all artists, All music is a complete list of the files cached by the loading scripts.
3. Social connections and general interface additions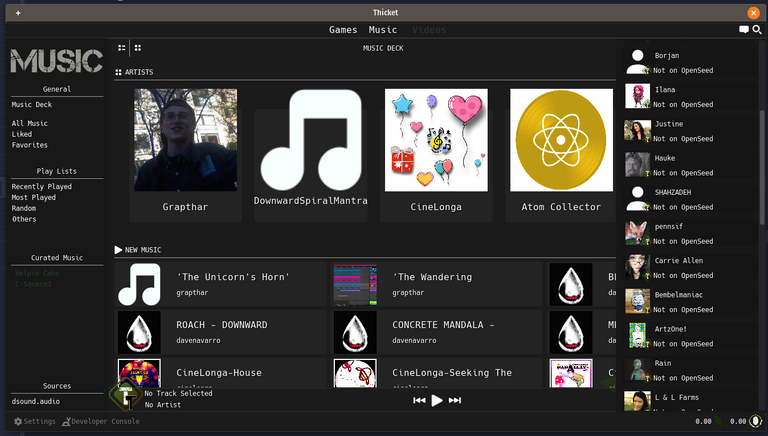 Starting with the most obvious addition the Social Connections side bar is now filled with my personal "Connections" with a sad note under each saying "Not connected to OpenSeed". In future versions this will include only those that have linked their accounts with OpenSeed or have an OpenSeed account (without a STEEM account) and have created a connection to me through that interface. The Social side bar will work similar to what you see in discord giving people an idea of what the person is doing (probably wont link it to the computer but only OpenSeed app stuff) and allow for chat and other such social stuff. You can toggle the side bar on and off by clicking the chat bubble in the upper right hand corner
Next you will notice the Search button has moved to the top bar, this is due to the caching service and that search is no longer tied to just one aspect of the program. When complete (before release) you will be able to search for any key word and it will find Users,Songs,Games, Playlists, etc. based on that criteria.
If you go straight down from those two buttons you will see the "Leaves and Seeds" area, these are there as placeholders for future features, including the re-initializing of the tipping service.
Following the bottom row on the left hand side you have both Developer Console (might be renamed to Creator...Something) which will facilitate the upload and management of games and applications that are listed within Thicket (Comming soon hopefully)
Settings, finally we get to settings, its what it is, It allows you to tweak the inner workings of the app to suit your needs.
---
Other changes / OpenSeed
That ends the obvious, the less obvious additions have been the plethora of bugs that have been discovered and squashed as well as some memory management fixes. Currently the app runs at around 125MB of ram on my system when idle and around 180MB when playing.
The next few tasks will require the rewrite of several older libraries in OpenSeed, mainly for chat and developer/app functions. Which I've been avoiding because of the sheer amount of time.
---
Sound like something worth investing in? Well check out my proposal on the SPS I'm lucky #13. Which you can find here along with others hoping to fund their projects.
I also have a Patreon Page (if you rather): https://www.patreon.com/vagueentertainment
Thank you in advance for your support.