Though few days have passed since the last post, I have been working to make Thicket more stable and feature rich. However, ignorance on my part has required me to disable the STEEM/SDB transfer support. But never fear it will be back, even better than before.
New Features
All Artists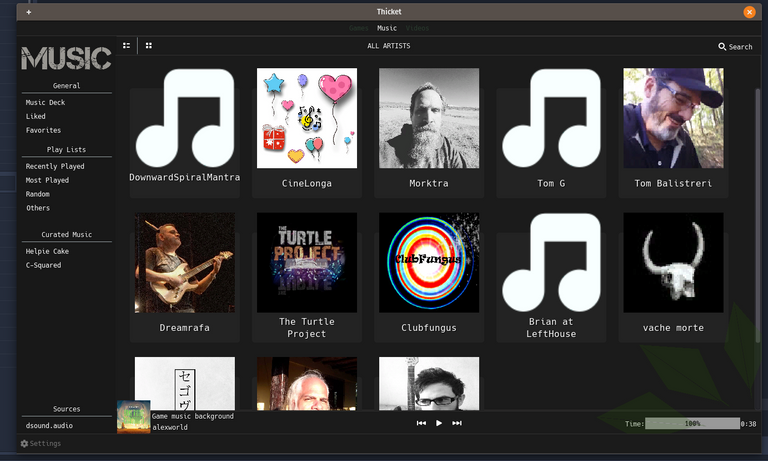 One of the first steps toward the offline / data saving support promised in the Road Map "All Artists" catalogs every artist that has graced the interfaces "Artists" area. Soon there will be a server update that will download the required information to make this interface truly show "All Artists", but the time hasn't been scheduled to add that to the production server so stay tuned for that.
---
User created playlists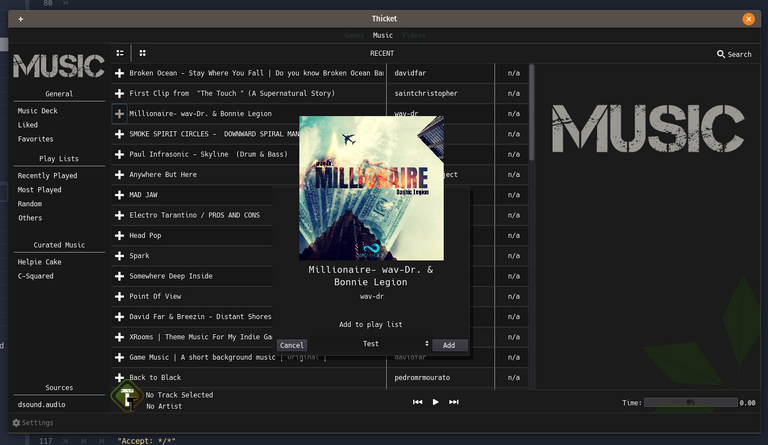 A staple of any music player is the ability to create playlists and add the songs to it. Though the interface will most likely be polished as the project progresses users are now able to create (Click on Others and then New) and add tracks (Click on the plus symbol then select the playlist and hit add) to those playlists. There is no way to delete the tracks or the playlists yet, but hey, the project is young.
---
Resizing Support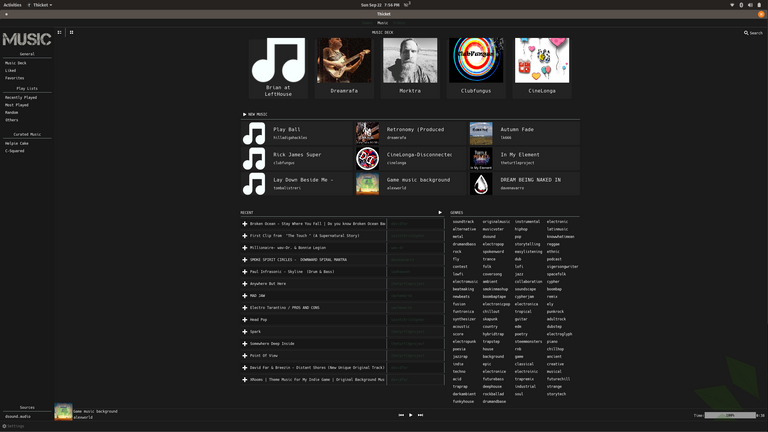 Not the most exciting of updates, but needed. In time the application will not only be able to be freely resized without loss of visuals but will also be able to re-arrange for various situations. More on that later.
---
New Track instant play
Not really a picture based update, but now you can click on the tracks displayed in "New Tracks" and instantly play them.
---
Things to come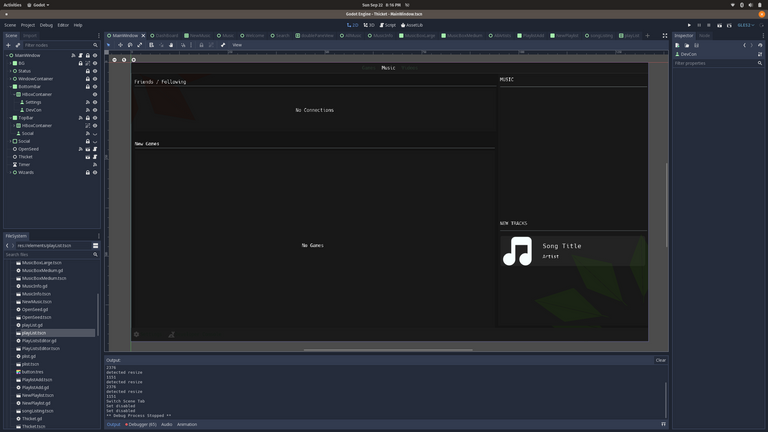 The next few steps may take a while to implement as I want to make sure everything is as put together as the music section is at its current state (though even that need more work.) Above is the first draft of what will be the landing page for Thicket when a user first launches the application.
Git Repository and Download Link
If you're brave enough to look through the code feel free to check out the repository for both Thicket and the updater "Thicket-minimal" (Which is what you actually download)
Thicket GitHub
Thicket-minimal GitHub
For those that just want to use it
Binary download (Linux,Mac,and Windows in the same zip)
---
Thicket development journey
---
I currently have a proposal on the proposal system. Which you can find here along with others hoping to fund their projects. Thank you in advance for your support.