That's Right 720 tracks from your favorite STEEM artists are now available to play through Thicket. Each one known to work and re-encoded to offer the best mix of sound quality and compression (can't use up all your data on one song can we?). As with the previous release you are still required to have a Steem Account to access the music but this will soon become optional as the settings area is being reworked and updated.
Also don't forget that every artist on Thicket can be tipped for their contribution to the STEEM ecosystem so feel free to give a little back to those you listen too!
Thicket Alpha2
Another week and another update to Thicket! With this update comes a slew of bug fixes and improvements over Alpha 1 including:
Large image protection: Images over 15megs would sometimes cause Thicket to crash. Now the program detects over sized images and blocks them from loading.
Track information is now standardized when sent to the client. This fixes the issues where some files wouldn't display properly.
Search now features the split view, allowing users to easily like, favorite, and tip their favorite artists.*2
Startup screen gives people a overview of what they just downloaded.*1
@c-squared manual curation initiative has been added to the list of Curated Music
And more
Along with those changes the most important change since the last version. Thicket is now evergreen! That's right, on load the program looks for new versions of Thicket and if found downloads and launches that version. And at 1.8 MB the process is over before you realize it and you're up and running. Not only does this mean that those that download Alpha2 will always be up-to-date, but that the way I was planning on delivering gaming content is now possible! So feel free to download the newest version by clicking the link below!
Note: The link below contains a zip file that includes an executable for all relevant Operating Systems (Linux,MacOS,Windows). The Windows and Linux versions are obvious enough but the MacOS version is contained in the Zip within the Zip.
*1 Shot of the overview dialog. Grammar mistakes will be removed in future versions ;)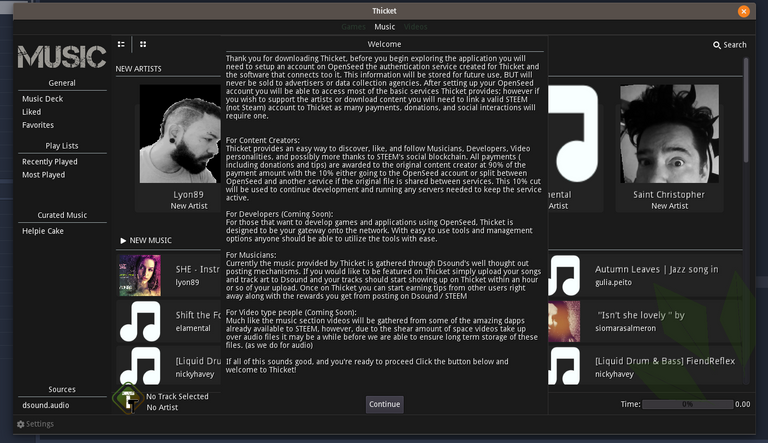 *2 I may have used this image before but it displays the same screen as what now appears in single artist searches.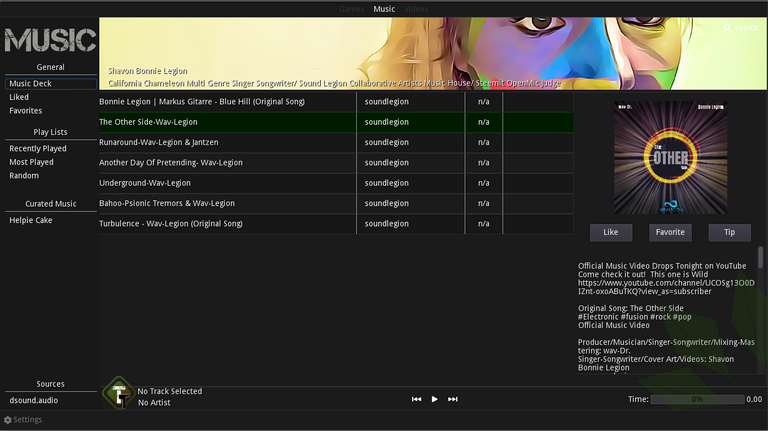 Personal note
My former employer and I have had to cut ties due to circumstances beyond either of our control. This is great when it comes to my personal projects like Thicket and OpenSeed but much harder to keep either running due to the lack of monthly income. So please consider checking out my proposal on the SPS titled "Operational Budget for OpenSeed Development and Outreach" and spreading the word to anyone you know about this and my other projects. With your help we can make Thicket something amazing!
---
I currently have a proposal on the proposal system. Which you can find here along with others hoping to fund their projects. Thank you in advance for your support.