It is the only bird that can fly backwards and the only one that could be suspended; its flight is perfect. The hummingbird is synonymous of balance in nature, and according to a Mayan legend, it symbolizes a presence, it is a messenger.

The anatomy of a hummingbird is privileged and its place in the ecosystem is fundamental in the cycle of flower pollination. Without animal pollination, many species of plants and animals would disappear, and thus humanity would lack food
---
Es el único pájaro que puede volar hacia atrás y el único que se suspende; su vuelo es perfecto. El colibrí es sinónimo de equilibrio en la naturaleza, y según una leyenda maya, simboliza una presencia, es un mensajero.

La anatomía de un colibrí es privilegiada y su lugar en el ecosistema es fundamental en el ciclo de polinización de las flores. Sin la polinización animal, muchas especies de plantas y animales desaparecerían, y por ende, a la humanidad le faltaría alimento.
Fuente
---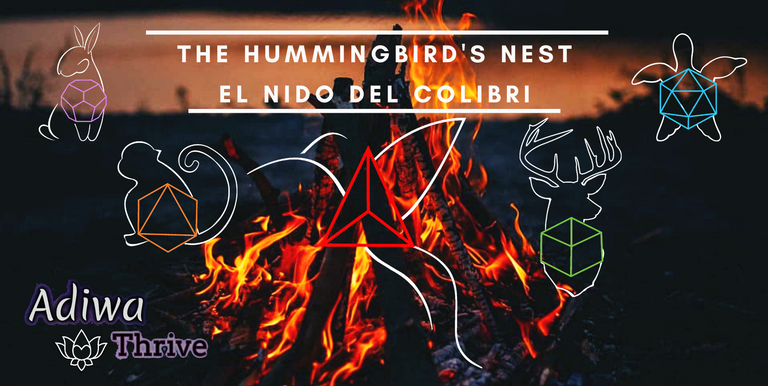 Just as the Hummingbird rests on the best-scented flowers to extract its nectar, this space aims to extract the substance of the best publications to continue the service of this colorful bird as a messenger of the Gods, making the ecosystem an abundant and diverse garden.

It is also necessary to say that I am salmon's cousin, and like me is able to go against the tide to fulfill nature
---
Así como el Colibrí se posa en las flores de mejor aroma para extraer su nectar, este espacio pretende extraer la sustancia de las mejores publicaciones para continuar el servicio de este colorido pajarillo como mensajero de los Dioses, haciendo del ecosistema un abundante y diverso jardín.

También es menester decir que soy primo del Salmón, y al igual que yo es capaz de ir contra corriente para cumplir con la naturaleza

Hola! # Hi!
The nest is a very large space and serves as a refuge for all the flowers, until now the hummingbird that has written to you and selected the flowers to be pollinated has been me, @joseacabrerav, but today is a special day and in the area where I spent selecting flowers I met another fire hummingbird that was carrying its nectar with tiredness but with good humor, because it was singing, I decided to approach it and let it know about the nest, that way it could come here to share the nectar collected on each trip with us.
@esparta: Hello dear community of Hive, I have been exploring and getting to know the Hive more deeply for two weeks and I must say that I have been inspired and happy to see so many artists expressing their message, as well as flowers of various shapes and colors, sharing their essence.
In a timely way my friend @joseacabrerav has invited me to participate in this Adiwathrive Healing experience and I can only be happy to support the work of the Fire Hummingbird because very synchronously for a long time the Hummingbird has been my personal Totem, for me, the Hummingbird is Spirit of communication, Strength and will.
Art is the highest form of communication a human being has (...yes more than 5g... I have a very varied taste but in general I enjoy the nectar of everything that feeds my spirit with virtue, strength, inspiration and good thought.
Today I bring you this selection of publications that range from bolero and traditional Venezuelan music to the power of Dragon Ball Z and the magic of Queen.
joseacabrerav: flying in the garden of Hive I found flowers of musical aroma, there are all colors, happy colors, sad colors and introspection, we have so many colors that even deepen in the madness
remember that five publications selected and showed here receive a vote from @minnowsupport and @msp-curation
---
El nido es un espacio muy grande y sirve como refugio para todas las flores, hasta ahora el colibrí que les ha escrito y seleccionado las flores a polinizar he sido yo, @joseacabrerav, pero hoy es un día especial y en la zona donde pasaba seleccionando flores me encontré con otro colibrí de fuego que cargaba su néctar con cansancio pero con buen humor, pues se encontraba cantando, decidí acercarme y hacerle saber del nido, de esa manera podría venir aquí a compartir el néctar recolectado en cada viaje con nosotros.

@esparta: Hola querida comunidad de Hive les escribe Espartaco por aquí, llevo dos semanas explorando y conociendo más a profundidad la Colmena de hive y debo decir que me ha recargado de inspiración y alegría el ver tantos artistas expresando su mensaje, así como flores de variadas formas y colores, compartiendo su esencia.

De forma muy oportuna mi amigo @joseacabrerav me ha invitado a participar en esta experiencia de Curación de Adiwathrive y no puedo sino estar contento de apoyar la labor del Colibrí de Fuego pues muy sincrónicamente desde hace mucho tiempo el Colibrí ha sido mi Tótem personal, para mí, el Colibrí es Espíritu de comunicación,Fuerza y voluntad.

El arte es la forma más elevada de comunicación que tiene el ser humano (...sí más que el 5g... [si ya sé, chiste malo... y sí estoy usando corchetes dentro de un paréntesis]) y me atrevo a decir que también el más elevado alimento.Tengo un gusto muy variado pero en general disfruto mucho con el néctar de todo aquello que alimente mi espíritu con virtud, fortaleza,inspiración y buen pensamiento.

Hoy les traigo esta selección de publicaciones que se pasean desde el bolero y la música tradicional venezolana hasta el poder de Dragón ball Z y la magia de Queen.

@joseacabrerav: volando en el jardín de Hive encontré flores de aroma musical, las hay de todos los colores, colores alegres, colores tristes y de introspección, tenemos tantos colores que incluso ahondamos en la locura
recuerden que cinco publicaciones seleccionadas y mostradas aquí reciben un voto de @minnowsupport y de @msp-curation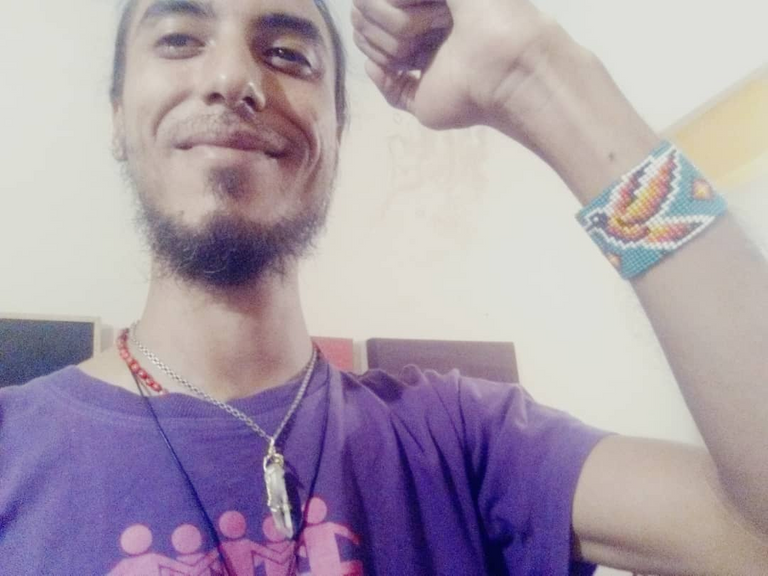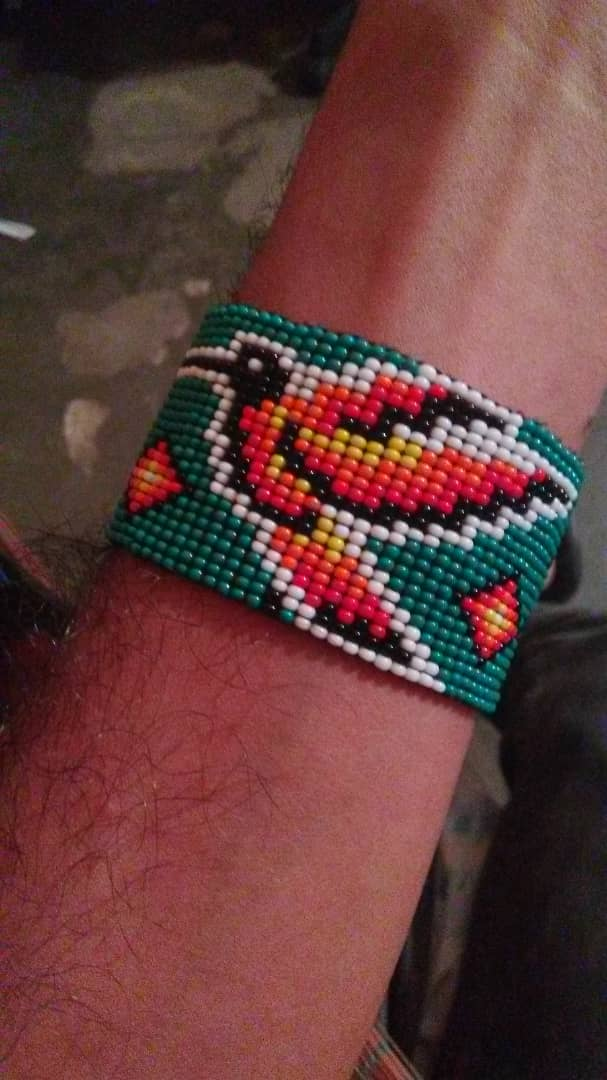 As I mentioned before, I have been getting to know the Hive platform more in depth these last weeks. I was very impressed by the amount of good posts I saw from the master Estelio Padilla, a multi-instrumentalist and master of Venezuelan music, who is undoubtedly a jewel in this platform. I was impressed by the work of this Venezuelan Cultor and his impulse to support and carry with strength and elegance a message of identity and memory through Venezuelan music that in my opinion is music with a high spiritual content in all its forms and expressions.
I think it is important to point out that while he shows us his musical work he also makes visible and supports different musicians of different ages and musical disciplines within the framework of Venezuelan folklore. He gives us a great example of virtue to follow to all the young people who have decided to undertake this beautiful and flowery path of art.
In this post @esteliopadilla together with this other master Luís Enrique González recognized Venezuelan double-bass player, guitarist and cuatro player give us a lecture about the musical style known as Bolero and then delight us with a beautiful interpretation of the Bolero "Me faltabas tú" (by the Cuban composer José Antonio Mendez) which has been a pleasure to listen and observe.
Quote: "...throughout Spanish-speaking America, the bolero forms part of the musical culture of each of its peoples and our country, Venezuela, is no exception..."
---
Como mencioné anteriormente he venido conociendo más a profundidad la plataforma de Hive estas últimas semanas, me llamo mucho la atención la cantidad de buenos Post que mire del maestro Estelio Padilla músico multiinstrumentista y maestro de la música Venezolana, sin duda una joya en esta plataforma. Me impresionó el trabajo de este Cultor Venezolano y su impulso de apoyar y llevar con fuerza y elegancia un mensaje de identidad y memoria a través de la música venezolana que a mi parecer es música con un alto contenido espiritual en todas sus formas y expresiones.

Me parece importante acotar que a la vez que nos muestra su trabajo musical también visibiliza y apoya a distintos músicos de distintas edades y disciplinas musicales en el marco del folklore venezolano. Brindándonos un gran ejemplo de virtud a seguir a todos los jóvenes que hemos decidido emprender este hermoso y florido camino del arte.

En este post @esteliopadilla junto a este otro maestro Luís Enrique González reconocido contrabajista, guitarrista y cuatrista venezolano nos dan una cátedra acerca del estilo musical conocido como Bolero para luego deleitarnos con una hermosa interpretación del Bolero "Me faltabas tú" (del compositor cubano José Antonio Mendez) el cual ah sido todo un placer escuchar y observar.

Cita: "...en toda la América de habla hispana el bolero forma parte de la cultura musical de cada uno de sus pueblos y nuestro país, Venezuela, no es la excepción..."

Es por esto que ha sido mi primera elección para esta tanda de curación del colibrí de fuego.

@ceparl shares with us their electric guitar version of the song "We Gotta Power" from the well-known animated series Dragon ball Z. As many of us grew up watching this series and this touched me directly in the nostalgia, today I recognize the value of not losing the connection with the treasures of our childhood and this type of post is a nutritious food for that child, owner of the creativity and kindness in our hearts.
Also @ceparl took the task to show us the tools that I use to edit their video, which I think has a lot of motivational and instructive value for other users.

Quote: "...This great anime was part of my childhood and I'm sure it was also part of the childhood of many others...
---
@ceparl Nos comparte su versión en guitarra eléctrica del tema El Poder Nuestro Es (We Gotta Power) de la reconocida serie animada Dragon ball Z. Como muchos crecí viendo esta serie y esto me toco directo en la nostalgia, hoy día reconozco el valor que tiene no perder la conexión con los tesoros de nuestra niñez y este tipo de post es un alimento nutritivo para ese niño, dueño de la creatividad y bondad en nuestros corazones.

También @ceparl se tomó la tarea de mostrarnos las herramientas que utilizo para editar su video, lo cual a mi parecer tiene mucho valor motivacional e instructivo para otros usuarios.
Cita: "...Este gran anime formó parte de mi infancia y estoy seguro de que también formó parte de la infancia de muchos otros..."

Surfing in the hive music feed I came across this post of this young singer Manuela Valentina @manujune from Cumaná, Sucre state (Venezuela) With a beautiful voice and precise keyboard performance she beautifully interprets these two songs of the renowned cult band Queen.

I liked very much the naturalness and simplicity of her style, as well as appreciating details of her space, such as posts by Michel jackson and cuatro Venezolano, which give us signs of her sincere musical Being.
Quote: "...It's a very special cover for me, I practiced a lot, and I also recorded many times until I made it better. I hope you like it..."
It's always refreshing to be loaded with good vibes with performances like this, thank you for transmitting your beautiful energy! and reminding us that we are champions!
---
Surfeando en el feed de música de hive me topé con este post de esta joven cántate Manuela Valentina @manujune oriunda de Cumaná, estado Sucre (Venezuela) Con una Bella voz y una precisa ejecución del teclado interpreta hermosamente estos dos temas de la renombrada banda de culto Queen.

Me gustó mucho la naturalidad y sencillez de su estilo, así como apreciar detalles de su espacio, como postes de Michel jackson y cuatro Venezolano, que nos dan signos de su sincero Ser musical.

Cita: "...Es un post muy especial para mí, practiqué mucho, y también grabé muchas veces hasta mejorarla. Espero que te guste... "

Siempre es refrescante estar cargado de buenas vibraciones con actuaciones como esta, gracias por transmitir su hermosa energía! y recordarnos que somos campeones!

In this post we enjoy this beautiful song known as "Mi Alcaraván" from the Venezuelan singer-songwriter Fernando Tovar interpreted by Oscar Antonio Cedeño in the spaces of his farm for his family. A simple post but that transmits much in the details, a truly beautiful example of strength and energy, working the land and then singing to the family.
Quote: "...Yesterday I got excited with my family and I started to interpret a song from the llanos, whose title is: "Mi alcaraván"...
---
En este post disfrutamos de esta hermosa canción llanera conocida como "Mi alcaraván" del canta-autor venezolano Fernando Tovar interpretada por Oscar Antonio Cedeño en los espacios de su finca para su familia, Un post sencillo pero que transmite mucho en los detalles, de verdad bonito ejemplo de fuerza y energia, trabajar la tierra y luego cantarle a la familia.
Cita: "...Ayer me entusiasmé con mi familia y me puse a interpretar una canción llanera, cuyo titulo es: "Mi alcaraván"..."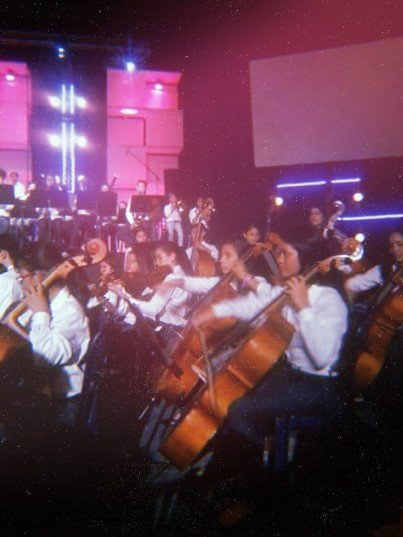 I really liked this post, @iamliz05 shares with us his reflection "It's never too late to learn" giving us a positive and motivational message using his own anecdotes in which he tells us the contrast between someone who loses motivation and gives up, allowing himself to be defined by the past and someone who, despite his age and time, achieves the task, as does the man in her story who learns to play the cello at the age of 72.

Quote: "...Don't get frustrated for not having achieved something that you wanted so much but maybe time was not on your side, but if you set your mind to it sooner or later you will achieve it..."
---
Me gustó mucho este post, @iamliz05 nos comparte su reflexión "Nunca es tarde para aprender" brindándonos un mensaje positivo y motivacional valiéndose de anécdotas propias en las que nos narra el contraste entre alguien que pierde la motivación y se rinde dejándose definir por el pasado y alguien que a pesar de su edad y el tiempo logra el cometido, como lo hace el señor de su historia que aprende a tocar el violoncelo a los 72 años.
Cita: "...No te frustres por no haber logrado algo que tanto querías pero quizás el tiempo no era el indicado.Pero si te lo propones tarde o temprano lo lograrás..."

@cabelindsay shares with us a song of blossoming, it is beautiful that the artists continue creating within all this density that today is felt in the environment, what I am most happy about this publication is the sharing between father and daughter through singing, it requires a lot of strength to vibrate so much light on this moments, I am sure that they make of their surroundings better spaces just blossoming.
---
@cabelindsay nos comparte una canción de florecimiento, es hermoso que los artistas sigan creando dentro de toda esta densidad que hoy por hoy se siente en el ambiente, lo que mas me alegra de esta publicación es el compartir entre padre e hija a traves del canto, requiere de mucha fuerza vibrar tanta luz en un momento como este, estoy seguro de que hacen de sus alrededores mejores espacios.

@recording-box is the account of an audiovisual production company, I leave here his introduceyourself so you can know him better, this user from guadalajara produces different musical groups and inside his facilities he accepts hive as a payment method, this week he has shared with "Wrong" a thelemic band that expresses his message through the execution of instruments without the main voice
---
@recording-box es la cuenta de una productora audiovisual, dejo aquí su introduceyourself para que puedan conocerlo más a fondo, este usuario de guadalajara produce distintas agrupaciones musicales y dentro de sus instalaciones acepta hive como método de pago, esta semana ha compartido a "Wrong" una banda thelemita que expresa su mensaje a través de la ejecución de instrumentos sin voz principal

Feeling the guitar talking to you when you are playing allows you to develop the ability to hear sounds coming from the heart, even if they are so sweet and low that you have to be silent to receive them, listen to " whispers" of @elinsonr13 and connect with the heart.
---
Sentir que la guitarra te habla cuando estas tocando permite desarrollar la habilidad de escuchar sonidos provenientes del corazón, incluso si estos son tan dulces y bajitos que hay que ser silencio para recibirlo, escucha "murmullos" de @elinsonr13 y conectate con su corazón.

@auramagic is a restless creative looking to express herself through sounds and pixels, in this publication we will observe a pixelart piece full of detail and an original composition setting the space where this ecosystem of warmth and reading takes place.
---
@aurauramagic es una creativa inquieta buscando expresarse a través de sonidos y píxeles, en esta publicación observaremos una pieza de pixelart llena de detalle y una composición original ambientando el espacio donde se desarrolla este ecosistema de calidez y lectura.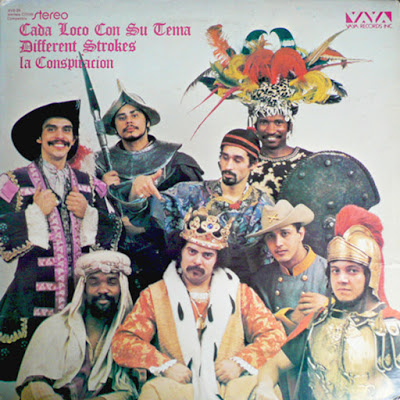 In this publication @ramonochoag talks about madness (que loco!) and compiles different pieces of the Latin American repertoire that use madness as a connecting thread of ideas, either for love or fear, madness is an intrinsic part of being human.
---
En esta publicación @ramonochoag diserta sobre la locura (que loco!) y recopila distintas piezas del repertorio latinoamericano que usan la locura como hilo conector de ideas, bien sea por amor o por miedo, la locura es intrínseca parte de ser humano.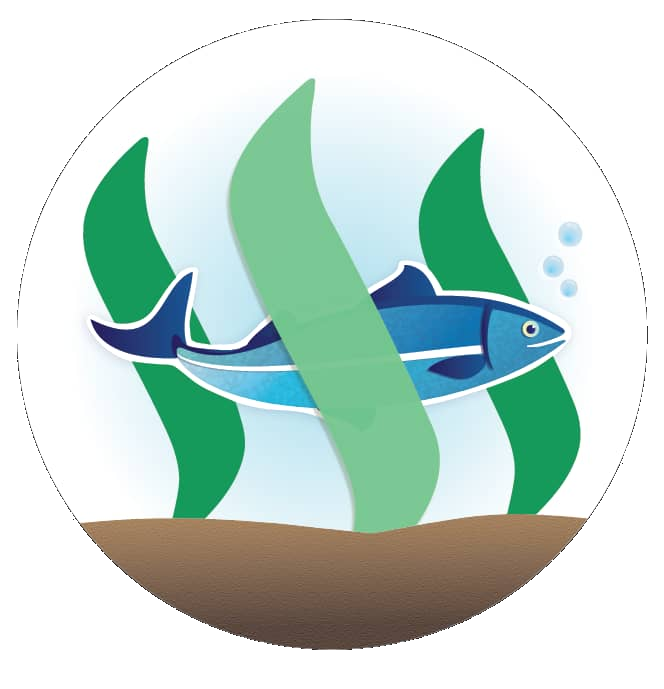 ---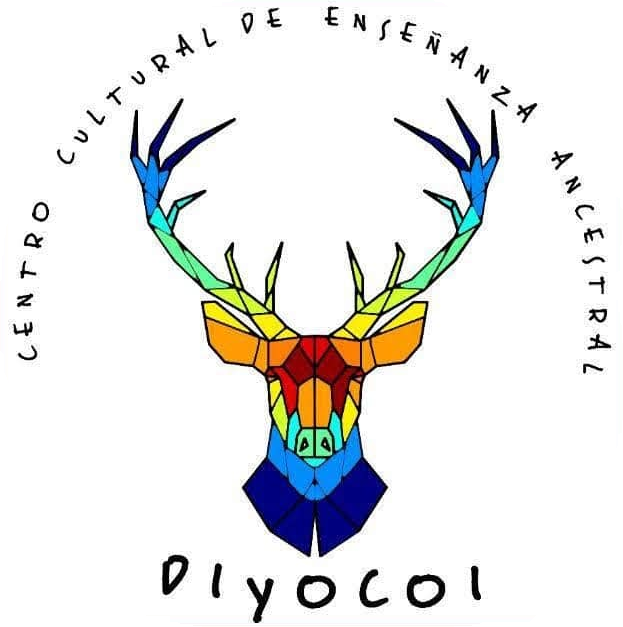 ---
Utiliza los tags #naturalmedicine; #lotus; #palnet y #adiwathrive dentro de tus publicaciones y los bloques de curación de contenido de @adiwathrive te estarán leyendo


@imagenius

Supporting Natural Health Content on HIVE
Discord || Community