Few are the films that confuse and impact me so much that I have to see them several times to fully understand the plot, but mother! has done it in such a great and strange way that it has made me think a lot about the possible meanings of the film. As I told you mother! is not an easy film to digest because it has too many strange scenes that seem not to belong to the plot but in the end they end up attaching and generating a tension that particularly caught me completely in an atmosphere of suspense very entertaining.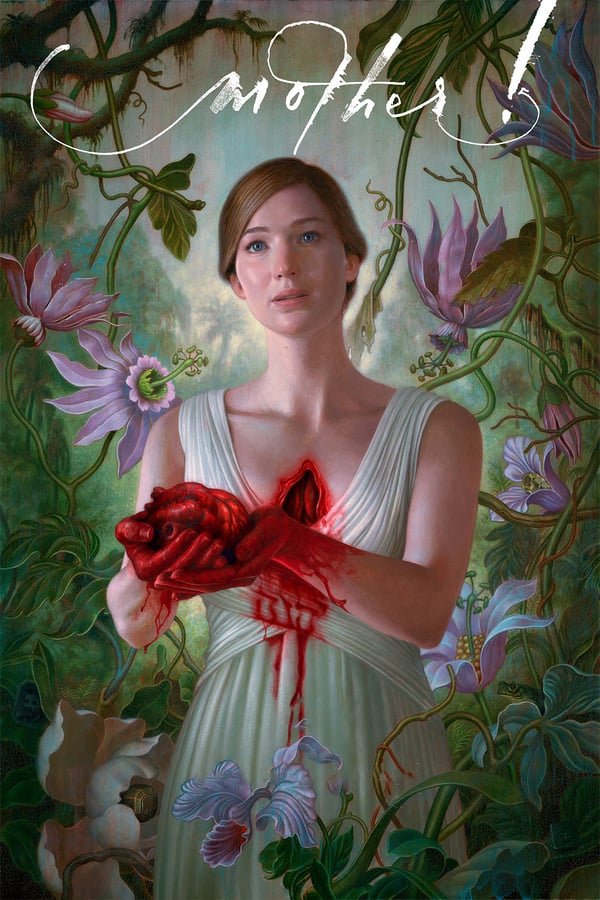 Source
mother! It's a really strange and super complicated film because its plot comes out of anything we've seen before, in this film the rhythm is set passively but quickly scales to a point where the story is filled with violence and intensity that makes us part of an endless festival of rare situations. The plot of this film begins with a normal couple who live a certain way away from the world in a picturesque house they have remodeled together, an old house, cozy but with an aura that emanates suspense, yes, here the house is an important part of the story because it is a graphic representation that in the end gained much importance in the story. Finally, as I said, we have a couple of husbands, a young artist who has taken care of most of the remodeling of the house and a prodigious writer who is full of mysteries, without forgetting that it has a really strange character, a couple of husbands who will soon see their dynamics of coexistence disturbed by a series of visitors who unleashed all kinds of situations even stranger and progressively complicate the plot.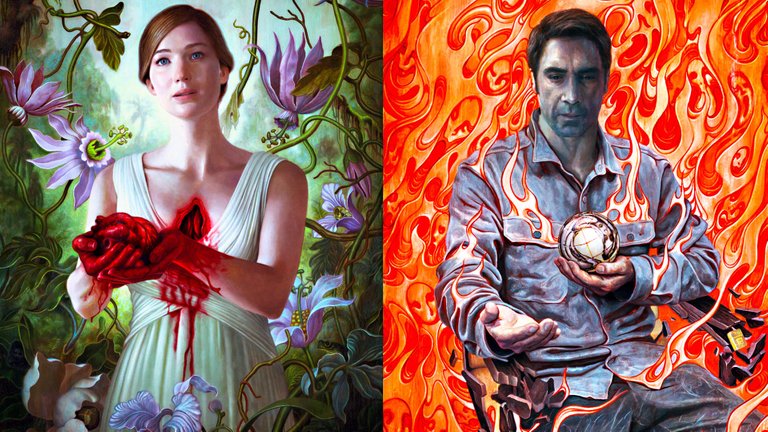 Source
With the passing of the minutes and while "visitors" continue to arrive we will see how all kinds of particular situations are unleashed in the house, beginning with the death of one of the visitors, followed by a super strange funeral that takes place immediately without explanation where people continue to arrive and adding more fuel to all the strange and bizarre dynamics that were already taking place inside the house. All the strange moments and rare situations escalate to an abysmal dramatic level to the point where we see a kind of sect formed around the husband's most recent book, something that generates a palpable tension where we see the wife go through all kinds of extreme situations where her life is in danger and where we see this poor woman break mentally because just as we she does not know what is really happening.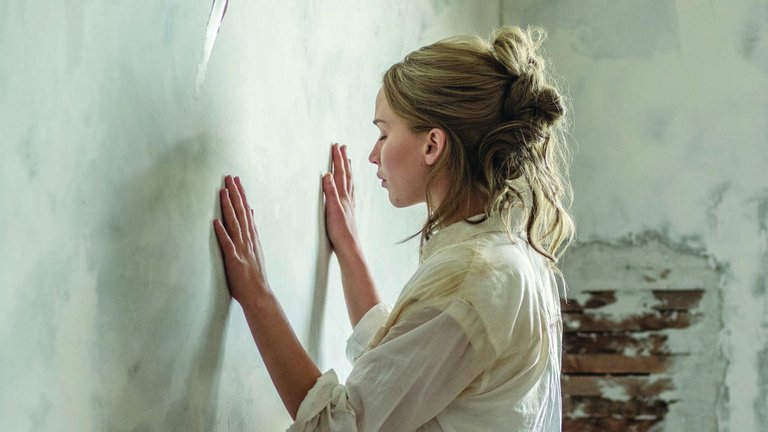 Source
Through the minutes the strange and confusing scenes keep appearing and we as well as the writer's wife enter into a kind of trance product of all this aura of confusion that overwhelms us and makes us have no idea what is happening, and that is the most impressive thing about the film because it achieves through a story with constant and inexplicable plot turns to transport us into all this chaos that is developing in the house where each scene is more confusing than the previous one, here each scene traps us but takes us further away from understanding what is really happening. First we had a simple couple of husbands, then some strange visitors, then a mysterious funeral and finally the formation of a super violent and crazy sect that sacrifices the daughter of the writer's wife in a kind of rite of salvation where they praise some kind of strange God, it seems to make no sense, so it is advisable to pay close attention and even see it several times.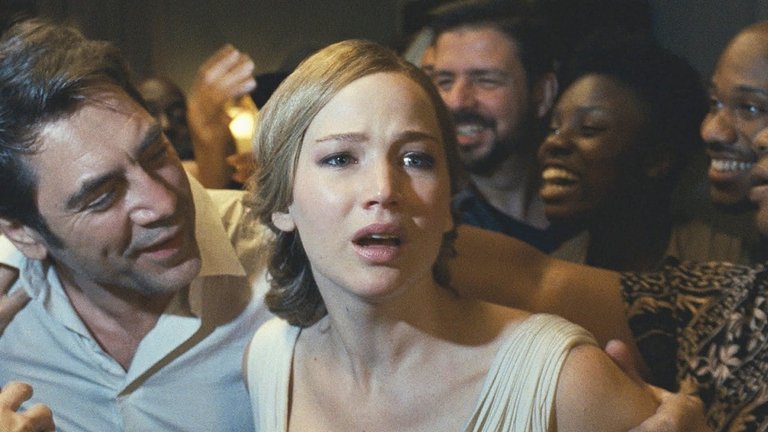 Source
I liked the film very much because it has that strange condiment that makes it stand out from anything else I've seen before, this is one of the first films that caught me although it didn't show me many details of the plot, this is a film that maintains a constant suspense that creates a totally fascinating atmosphere around very particular events that although they seem not to be connected, they are and have a very concrete meaning.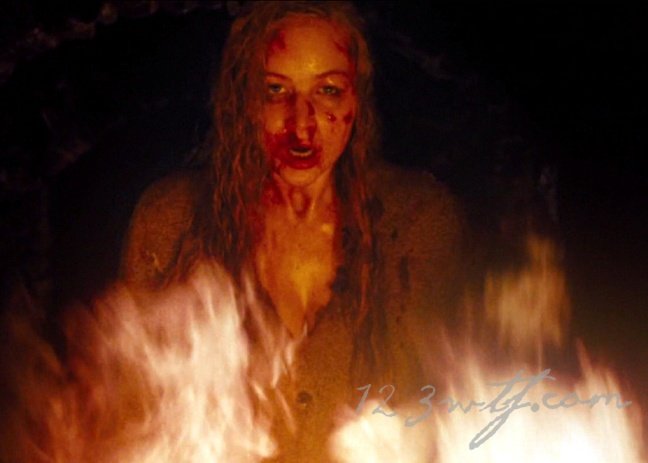 Source
Visually this film is wonderful because it combines different camera work and graphic effects to create a whole captivating atmosphere where we feel included in all the chaos we are seeing, this is a film that although confusing is extremely entertaining because each of the scenes are very explicit and show us different aspects of life, aspects that in the end we understand are a living reflection of human behavior taken to the most primitive point of the human mind. Surely my understanding of the film is different from someone else's, but it is evident that this film plays with different human emotions showing them from a more violent and savage point of view where we see scenes conditioned by an extremely deep and confusing plot.
---
Personal Rating: 7,5/10