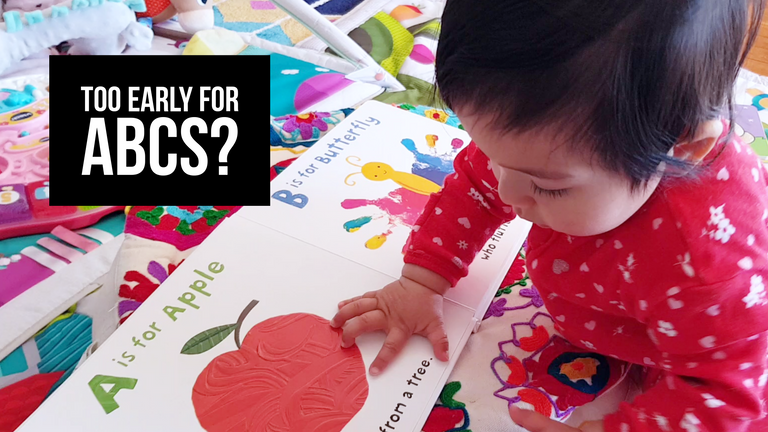 As soon as we finished breakfast this morning I immediately got on the sewing machine to finish off the bumper covers.
Learning from yesterday's mistakes I made sure I kept Bella on her high chair and gave her a toy and a book to keep her occupied while I did my thing.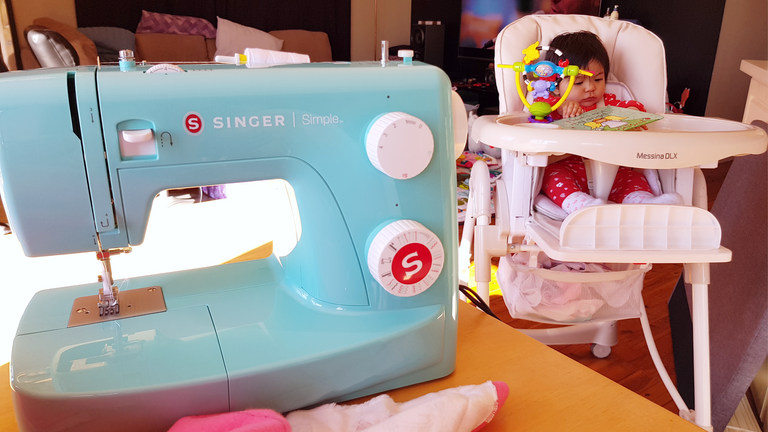 I couldn't help but notice how she spent more time playing with her book than her toy.
She's been loving her books ever since I reintroduced them to her just over a week ago. She started off flipping the book and the pages at first, now she's found the textures and has been enjoying those.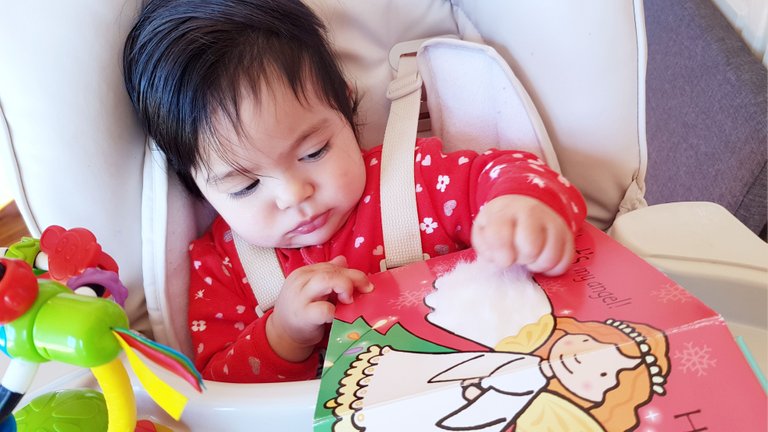 Unschooling
Homeschooling is something I have always wanted to do with Bella. Though I do prefer Unschooling, that is, to allow her to learn naturally based on her own interests rather than having a curriculum.
It's pretty much what we do now.
I expose her to books and music and pay attention to what she's interested in and give her more of that until she moves on to the next thing ~ like the books.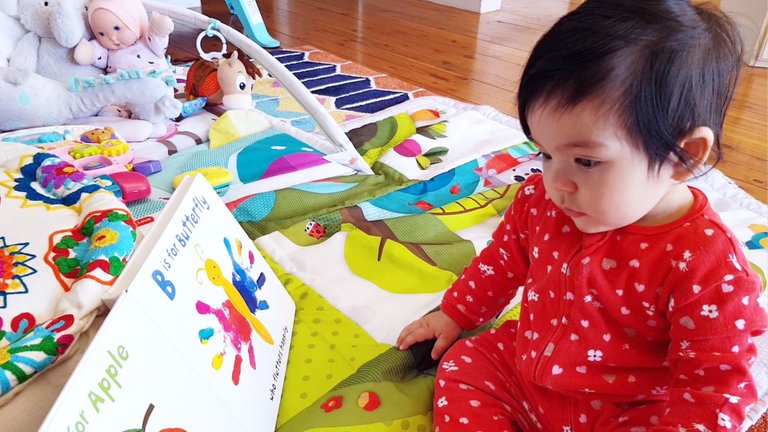 She's started dropping the books on the floor the same way she does when she drops her feeder to indicate she's done eating.
I took this as an opportunity to introduce a new book. An ABC book.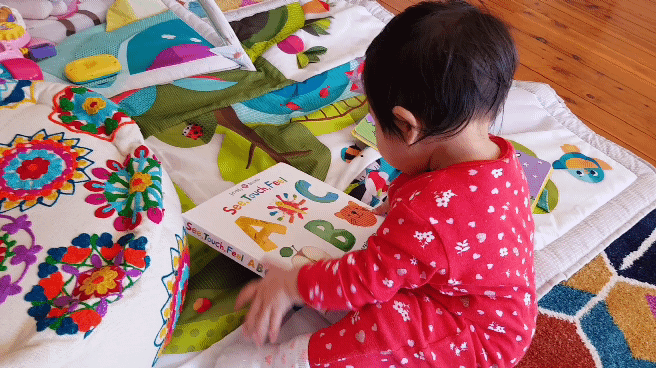 The "See, Touch and Feel ABC' book is pretty cool. It's a bigger size board book than the "That's not my...." books and the illustrations are made out of hand and foot prints which I think is quite clever.
I read the book to her once ~ it was hard going since all she wanted to do was flip the pages. I let her take control after so she can explore the book at her pace.
She ended up playing with that book for the rest of the afternoon.
I'm not sure how much information she's taking in right now but we feel like she's learning so much every day.
I might try reading the ABC book to her a few times tomorrow to gauge her interest.
Not really sure whats normal for an 8 month old. Is it too early to be teaching her ABCs?
❤