Some time ago I got a new phone and it finally had a wide-angle lens. I knew people said buildings were pretty cool for wide-angle shots so I knew I had to try it out when I saw this amazing church. I must admit it came out way better than expected. I guess I will play around with it some more. OH! AAAAaaaand! I might finally get to play around with a DSLR for a while so expect way more posts then. It will be the first time messing around with one and I will go for macro all the way! Can't wait!
---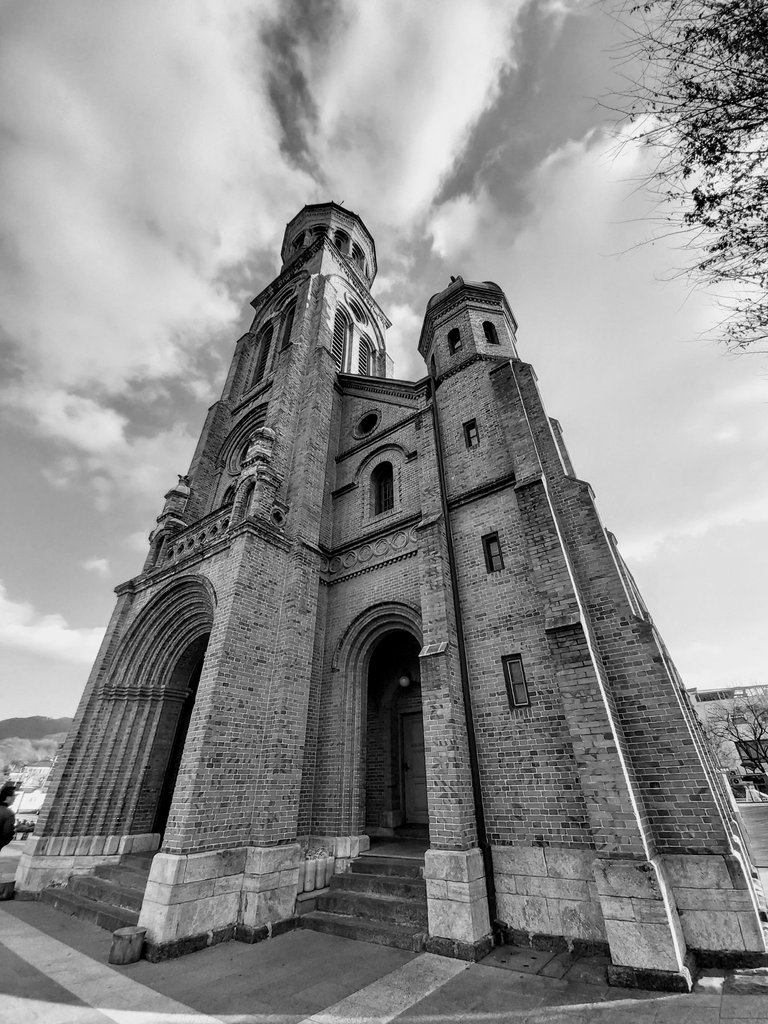 ---
My entry for Monomad
---
Photo taken by me using the Samsung A90 5G
---
---
Did you hear about the Qurator witness? Qurator is my main project here on Steemit and it has grown to over 1700 members. We are proud to announce the witness is now live! If you like what I do here on Steemit consider voting for Qurator as a witness. =)

Via steemit.com.

Thank you for reading! Steem on Steemians!