Monomad: Bell tower of the Sanctuary / Campanile del Santuario - Pompei (ENG/ITA)
---
My entry for the #monomad challenge: a nice challenge from @monochromes.
---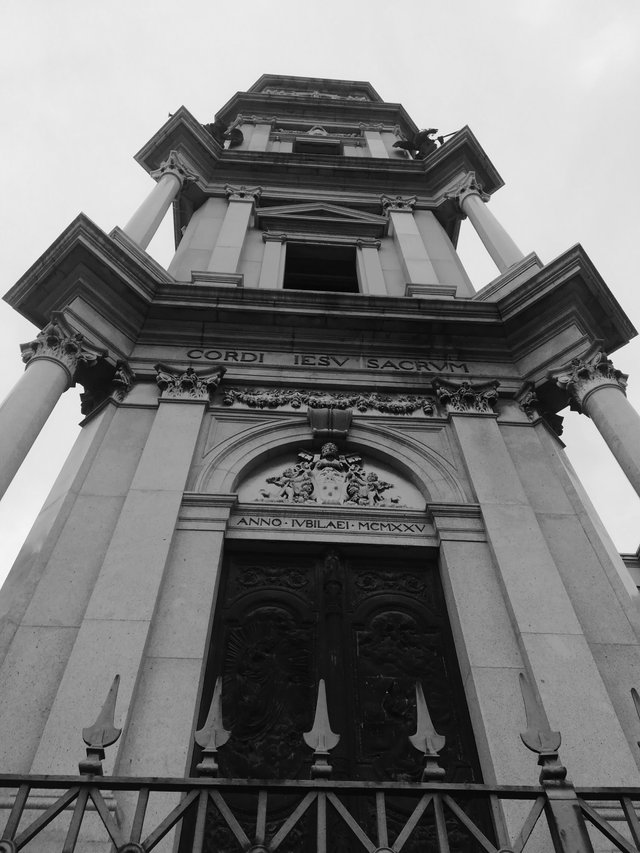 Photo of the author - Campanile Santuario della Beata Vergine del Rosario - Pompei
---
Bell tower of the Sanctuary (ENG)
This bell tower that you see in the photo is the bell tower of the "Santuario della Beata Vergine del Rosario" of the Rosary of Pompei.
The construction of the bell tower began in 1912 and ended in 1925.
The bell tower is 88 meters high.
I like to photograph buildings from the angle you see in the picture because it allows to highlight the height and grandeur of the architectural work.
Campanile del Santuario - Pompei (ITA)
Il campanile che vedete in foto è il campanile del Santuario della Beata Vergine del Rosario di Pompei.
La costruzione del campanile è iniziata nel 1912 e terminata nel 1925.
Il campanile è alto 88 metri.
Mi piace fotografare gli edifici dall'angolazione che vedete in foto perchè permette di mettere in risalto l'altezza e l'imponenza dell'opera architettonica.
---

---