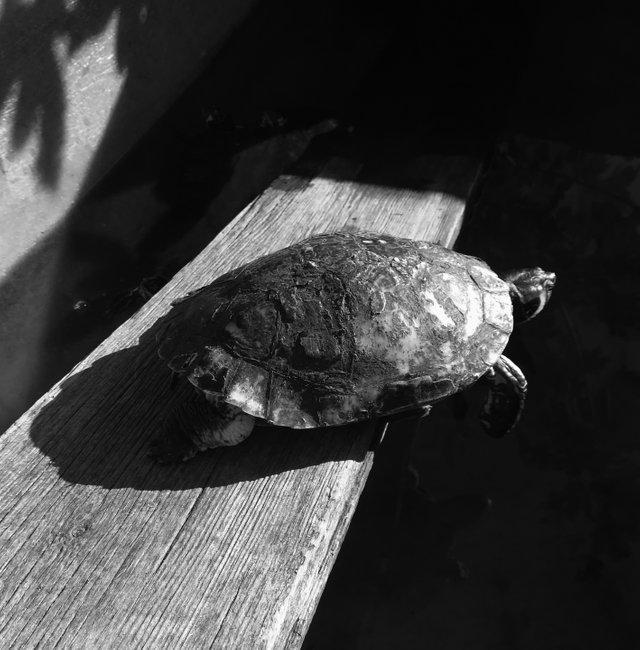 Photo owned by @libertycrypto27
---
My entry for the #monomad challenge: a nice challenge from @monochromes.
---

---
A few months ago I went to visit the WWF oasis of my city, Potenza.
Inside the oasis there is a hospital for animals and there is also a small area intended to house abandoned turtles.
In this area a large tank contained more than twenty turtles.
The phenomenon of abandoned turtles is a phenomenon in continuous growth.
Unfortunately, there are people who treat animals as objects, such as toys to use and then throw at their own convenience.
I photographed the turtle you see in the photo just before the dip in the water.
---

---
Qualche mese fa sono andato a visitare l'oasi del WWF della mia città, Potenza.
All'interno dell'oasi c'è un ospedale per gli animali e c'è anche una piccola area destinata ad accogliere le tartarughe abbandonate.
In quest'area una grande vasca conteneva più di venti tartarughe.
Il fenomeno delle tartarughe abbandonate è un fenomeno in continua crescita.
Purtroppo ci sono persone che trattano gli animali come oggetti, come giocattoli da usare e poi gettare a proprio comodo piacimento.
Ho fotografato la tartaruga che vedete in foto un'attimo prima del tuffo in acqua.