This photo is my entry for the #monomad contest @monochromes.
When a disagreement arises between two stubborn people, the one who is between them suffers.
In this case, the leash suffers, which, in this case, works to the limit of its capabilities.
One stubborn, wants to go home, may be in a hurry to work, or, for other important matters, and another, stubborn, wants to enjoy nature, contemplate the world around him and the wave on the lake, breathe fresh air and listen to the birds singing.
I captured this kind of a little funny picture when I made a stop during a long journey between the two countries.
I wanted to have a bite, but, around, there were too many interesting subjects for photographs.
At that moment, my camera did not know rest.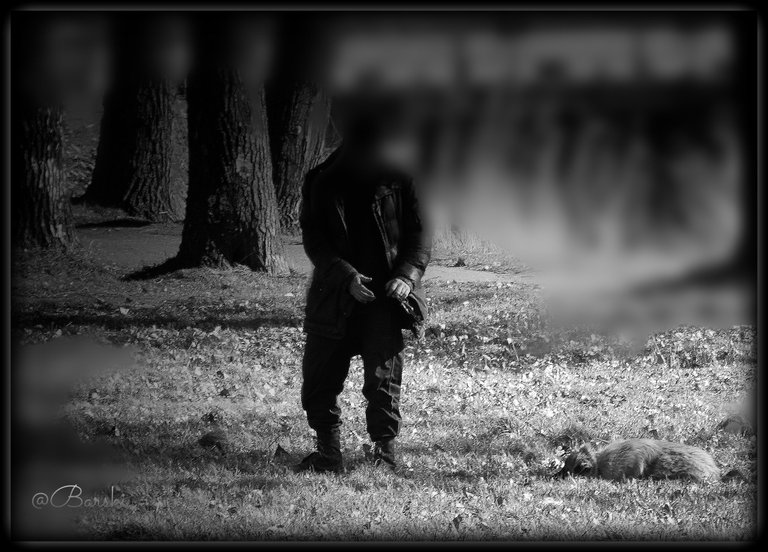 Photos taken with a Sony Cyber-shot DSC-HX300 camera
I edited a photo in the program PhotoDirector, which I also installed on my smartphone.
Author @barski
Ukraine