This photo is my entry for the #monomad contest @monochromes.
Have you ever tried to bathe a fluffy cat?
I am sure that, after water procedures, the cat looked like this metal man with a barbell in his hands.
Late autumn turns the world into such a wet cat, when everything looks much thinner than usual.
The trees have lost foliage and, against their background, this figure, which I saw above the entrance to the recreation park, looks very harmonious.
It seemed to me that my view of such delicate objects became much thinner.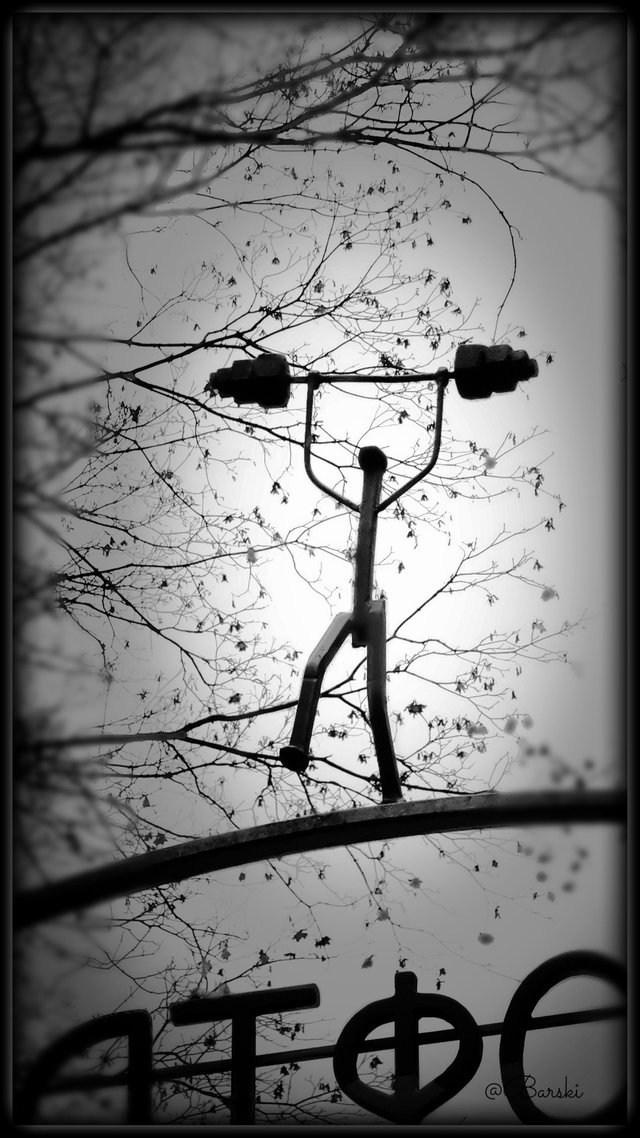 Photos taken with a Sony Cyber-shot DSC-HX300 camera
I edited a photo in the program PhotoDirector, which I also installed on my smartphone.
Author @barski
Ukraine