This photo is my entry for the #monomad contest @monochromes.
Walking through the expanses of the Ukrainian capital, it is difficult to determine which plot is worth choosing for a photograph.
There are too many around them. When it comes to dynamic plot, the most important thing is not to miss the time.
Sometimes, it turns out that you are chasing two hares.
I walked past a small pharmacy, in front of which was a cameraman. correspondent and the person who gave the interview.
I do not know what thought this person wanted to convey to the masses, but that was not my goal.
The dynamics of the interview itself, this is what I was looking for.
At this time, around, there were many events that I wanted to have time to catch in the camera lens.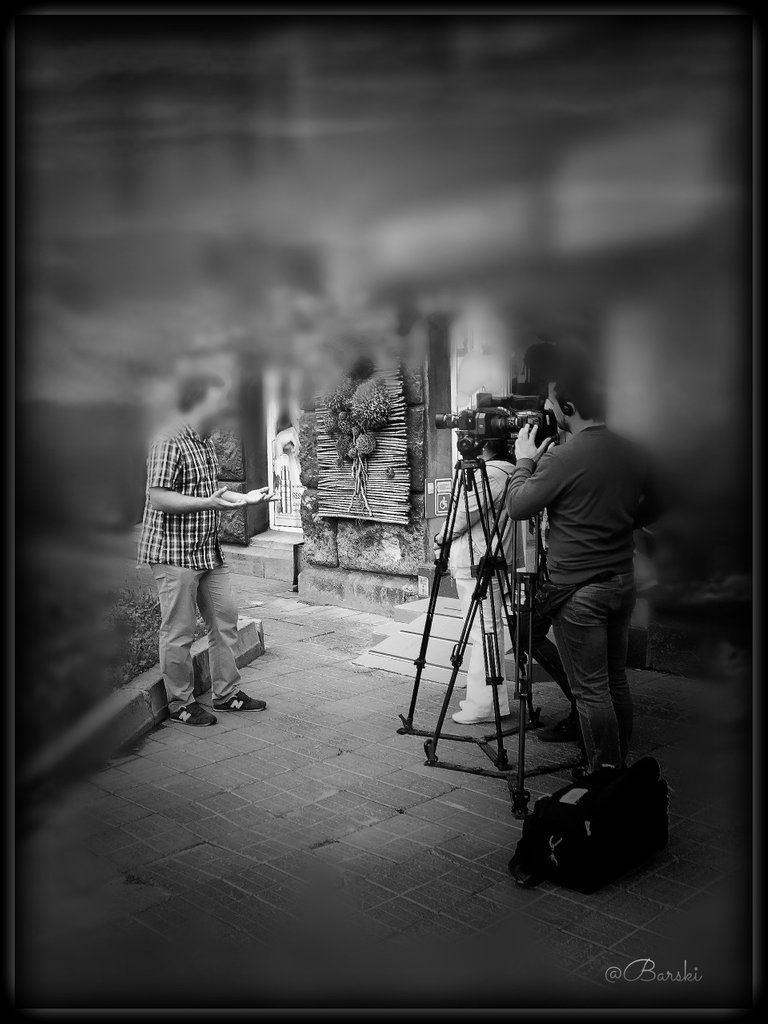 Photos taken with a Sony Cyber-shot DSC-HX300 camera
I edited a photo in the program PhotoDirector, which I also installed on my smartphone.
Author @barski
Ukraine