This photo is my entry for the #monomad contest @monochromes.
When I took this photograph, I did not expect it to be very symbolic.
An ax, on the one hand, and a chainsaw, on the other hand, they inexorably move along the trunk of a tree in the direction of the shadow of man.
Deforestation is a big problem, which negatively affects people's lives and their health. Each felled tree is the felled lives of people, especially those who live far from civilization, those who have dedicated their lives to nature, those who cannot imagine their life without a forest.
I took this photograph in the center of the city.
I watched a huge thriller bring, no less huge spruce, for installation, as a symbol of Christmas.
A well was provided for installing this tree in the ground, but, as it turned out, this well was smaller in diameter than the trunk of this noble tree. This is the case when, I am an ardent supporter of plastic. Why kill such a beautiful tree?
The workers tried to hone the tree trunk like a pencil, so that he could fit into the pit.
During their work, I turned on the camera and took some pictures. One of them. I want to introduce you today.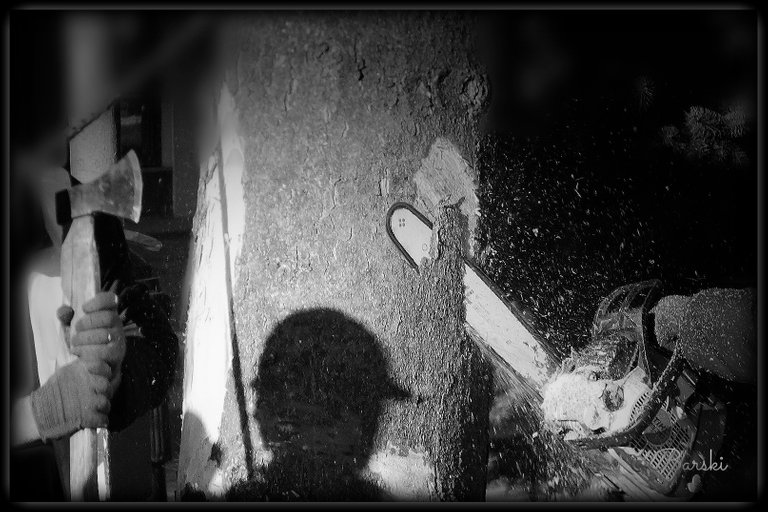 Photos taken with a Sony Cyber-shot DSC-HX300 camera
I edited a photo in the program PhotoDirector, which I also installed on my smartphone.
Author @barski
Ukraine