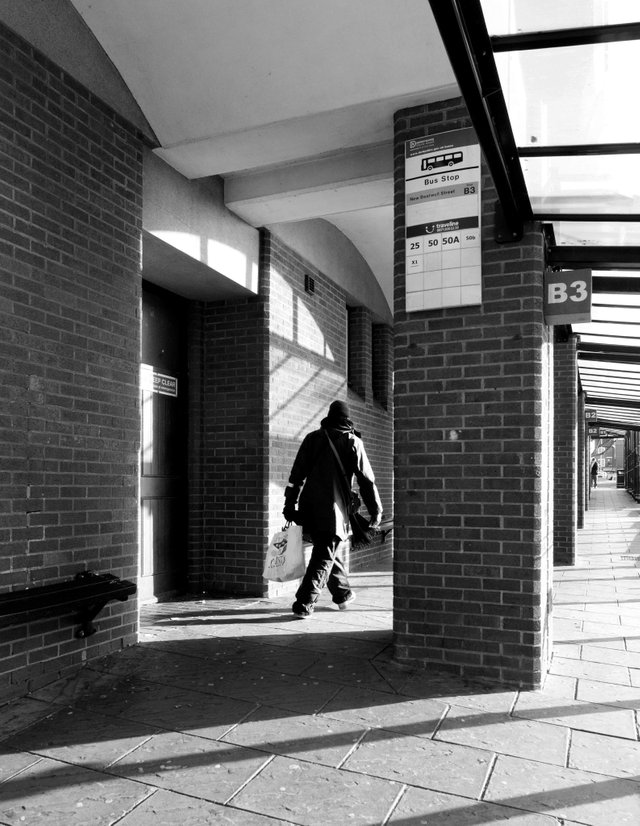 This is the bus stop in my home town. At night, it acts as a shelter for homeless people to sleep under. We are a rich country yet we have homeless people and foodbanks. It's not right. Sad but true.
#monochromemonday initiated by @Old-Guy-Photos.
Photo by @ellenripley - Julie S. All rights reserved.