Apple Inc (AAPL) is the Energizer Bunny
Look at this incredible run by Apple Inc (AAPL).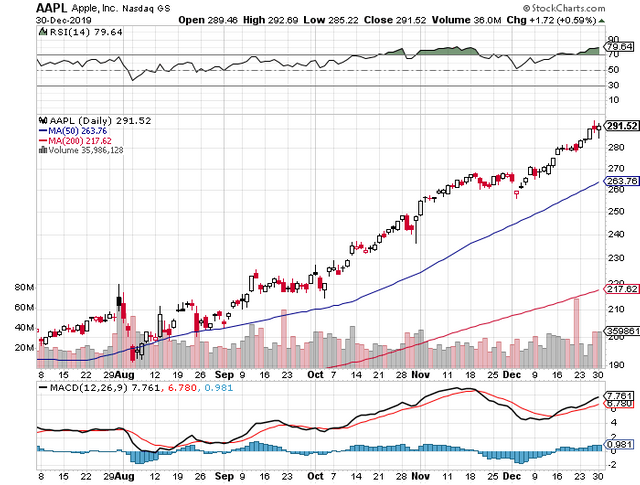 A great way to invest is picking companies with strong, popular brands. Brands keep customers coming back for more day after day.
The company is the world's largest by market cap worth over $1 trillion. The valuation is supported by sales of $64 billion during the last quarter.
Given the brand dominance the shares trade at a reasonable price of about 16 times EV/EBITDA.
The rally looks very stretched and I would not be suprised to see shares pull back to at least the 50 DMA but could fall all the way to test the 200 DMA. Look to buy shares or sell put options on a significant pullback.

Disclosure: I wrote this article myself, and it expresses my own opinions. I have no business relationship with any company whose stock is mentioned in this article. The information provided should NOT be considered advice. The topics discussed are risky and have the potential to lose a substantial amount. I am not an investment professional and therefore do not offer individual financial advice. Please do your own research before investing.