Take advantage of the bull market in housing.
Today is a great time to own housing with economy growing and unemployment low. You can easily become a landlord buying publicly traded REITs. REITs are required to pay out at least 90% of profits to shareholders providing investors current income with capital appreciation potential.
Mid-America Apartment Communities (MAA) owns more than 100,000 housing units in 16 states and Washington, D.C. With the strenthen in the housing market MAA is able to raise rents greater than inflation by 4.3%.
MAA shares are in a strong uptrend and shareholders are enjoying a dividend yield of nearly 3%.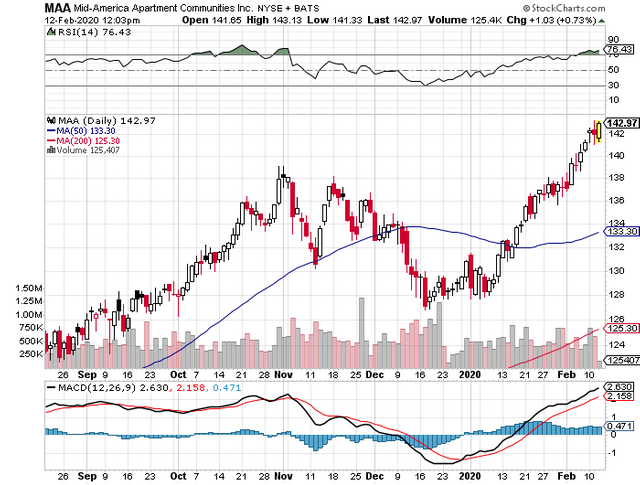 If you would like to start gaining exposure to rental housing without the landlord hassles consider MAA today.

Disclosure: I wrote this article myself, and it expresses my own opinions. I have no business relationship with any company whose stock is mentioned in this article. The information provided should NOT be considered advice. The topics discussed are risky and have the potential to lose a substantial amount. I am not an investment professional and therefore do not offer individual financial advice. Please do your own research before investing.