News is still profitable in the digital age.
New York Times (NYT) is a $6.5 billion media-publishing giant and has survived the death of newspapers. The company has successfully pivoted from its long history in print media to online subscription model. The company added a record 1 million digital subscriptions in 2019. The new revenue model should improve margins and the market is loving it.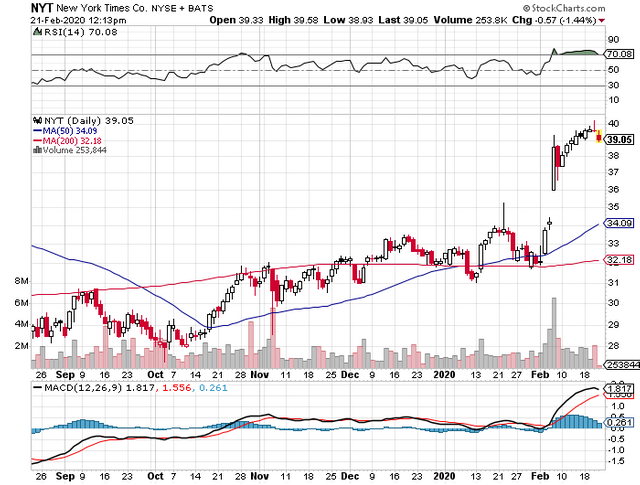 Shares are rallying into new highs and more gains are likely to come.

Disclosure: I wrote this article myself, and it expresses my own opinions. I have no business relationship with any company whose stock is mentioned in this article. The information provided should NOT be considered advice. The topics discussed are risky and have the potential to lose a substantial amount. I am not an investment professional and therefore do not offer individual financial advice. Please do your own research before investing.