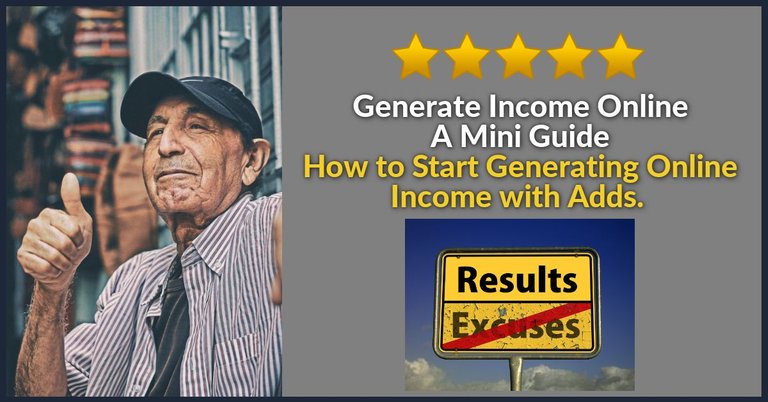 Generate Income Online A Mini Guide How to Start Generating Online Income with Adds.
---
While we are waiting for steem to take off and moon, we still got to make some side cash to live off of right? Or at least buy more steem with!!! HAHAHA... Well... How to do this?
There are endless methods and ways for them who are cleaver, but today I will share with you a tried and true method.
Here is a small guide on ways to start and generate income utilizing online adds. It is as old as time.. .. well not time, just the internet...
It's easy and something you can do too if you take action. That is the key. Most people fail as they don't take action, they don't follow through. You will not make millions overnight, but you will make money if you stick with it and do a little bit each day.
---
What you need
An advertising partner that will pay you for sending clicks on their ads.
locations and ideas for posting the adds.
We will cover each of these in this mini-guide.
---
Step ONE:
Let's get you an advertising partner
I recommend this company

(* Yes this is my affiliate link, it helps me out a bit, and does not cost you anything or will take away anything if you sign up using it.)
Why this company?
---
They have adds they serve all over the world.
Most of their ads are high converting (*People click them)
Easy to sign up with getting rocking with.
Easy to integrate into posts and media
$500 Monthly Sweepstakes!
Signing up with the company is easy and a straight forward process. So I won't go into much detail with regard to this. But I will point out a few things on the Signup page.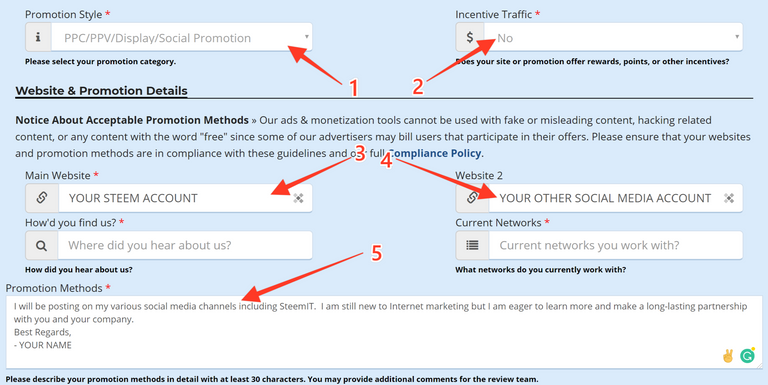 Promotion style: Select > Social Promotion
Incentive traffic: select no (* you are not paying people to sign up)
Main Webpage: Add your steem account
Add in your other social media accounts or Appics, or Facebook or ... ??
Promotion Methods: Don't copy this word for word, but write something along these lines... "I will be adding adds to my social media posts and promoting in my social media channels. I am happy to work with you, and learn new methods!"
An account manager will review your account and make sure you are not a spam person. You can submit after this, just make sure all your contact details are entered in.
It may take a day or 2 to get approved, but after you do you are in and its time to promote... but how to do this?
---
After you get approved let's log in and look for an ad.
Here is a screenshot of what to do.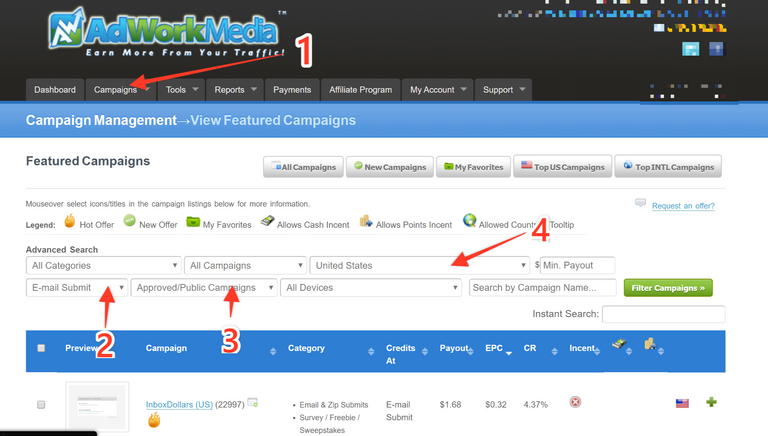 Les goto campaigns.
Filter by Email submit. These are the easiest to have completed
I select the approved/public campaigns, however, they have better campaigns you can apply for, for the sake of this mini-guide, we are keeping it easy.
I also select America, as I can speak any other languages, so I promote in English. But if you know other languages, I suggest you do these as the markets are less saturated!
After you find an ad you want to promote, you click it review the details, and scroll to the bottom to get the ad code.
Here is the add I selected: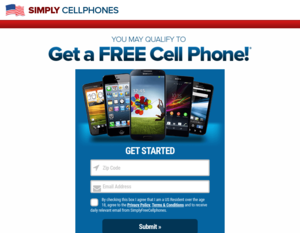 The above is a live add, if you click it you will be brought to another page.
You are brought to a page and if you enter your name and email, I will earn $1.65 per name and email submit. This is known as "CPA" (Cost Per Action). You are completing an action and someone is getting paid.
And I know what someone of you will say, this is a scam.. but, rest assured it's not. If you have a product, paying other people to promote it is a time and cost saver, it's like having an army of marketers working for you. It's a good idea.
---
Ideas for Promoting adds
Now we have our add partner, we have an add we like, whats next? Well, promoting the add. There are endless ways to go about this. Its also in this phase that those who follow through get rewarded.
Most of you will do one add and not make anything, get bored and quit. It's just the way it goes. But for those who don't many any income, but look at what went wrong, how to do it better, then they make bank!
Here are some promotional ideas.
Place Ads on Your Blog

Here on Steemit, after each one of your posts, add in a footer. I use Steempeak for all my Steem posting. Steempeak allows you to save snipits. These are great, just write it once, place it as a snipit, then whenever you type up a new post, just add it to the footer.

Add the adds to the bottom of your emails, in the footer.

again, it's easy, this way any time you send an email, you are also sending along with a potential revenue-generating response.

Advertise on Social Media

Are you active in FB groups, or in Tribes, or on Reddit? These are all places you can post your add... just don't spam, post it as a footer after your response.

Monetize Your YouTube Channel

You can add in the adds on your YouTube or Dlive accounts. When you post a new video, add it to the descriptions.

Advertise online adds offline

This one is a bit more unique, but you can print out URLs and leave them places for people to find. They find then and then follow the links. It's another simple way to get people to click your link.
In all these methods, making new content is key. With new content, people come to see the content, and with luck, click your link.
If you post new content every day, you start to weave a large net. The larger the net, the more chances you will get clicks and generate income.
Summary
---
This is just a mini-guide to get you thinking and into the game. If you like this sort of article and would like more, let me know. I would be happy to type up more ideas and guides on this topic. :)
Likewise, if you have questions, post them below and I will do my best to address them.
Cheers and here is to your success!