This is a weekly overview of my personal handicapping and live betting results on teams from the Belgian Jupiler League with some insights on my overall approach.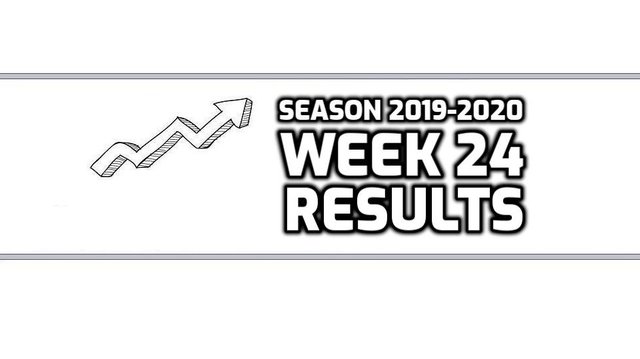 The grind pretty much continues with a little bit of profit in week 24 of the Regular Season. I continue being is somewhat of a period where I'm not willing to take big risks that potentially bring about big swings (up or down). I did manage to get in some very early positions where the odds closed way lower which always is the best indications. Only 1 out of 3 ended up hitting though.
It's quite the challenge to outsmart the Asian market on gameday let alone do it with confidence as each match seems to have some aspects to it the bring about doubt. I do however continue to learn week by week which should help me identify great betting spots in the future. each week I take the time to sit down, go through all of the played matches and identify what the best betting spots were and why. Doing thigs like this really helps to continue having an edge on the market which is always evolving. I continue to take it slow with a more cautious approach for as long as I need
---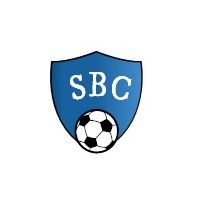 Again a week with no official live bets on both the
SBC Discord Server
and on
copytip
I do continue to share some smaller betting and trading spots for those who are interested.
---
Discord Live-Bets Week 24
No Bets
---

I take all my Live bets with my Betting Broker Sportmarket Pro who always provide the best offers on the market with a 1 click solution and don't limit winning players offering high limits. For more info check my Sportmarket Pro Review
---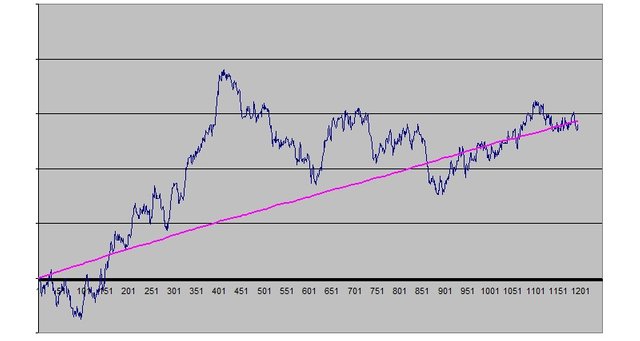 I continue to move along with the expected profit pink line and can't complain all that much about the +3.5% ROI Range. I'm still waiting to get myself a big win-a-lot / Lose-a-little winner and avoid the lose-a-lot / win-a-little spots. 6 more weeks before the end of the regular season and I can't wait to see how it all evolves.
---
Previous Personal Results 2019-2020

Week 24 Results 50 Bets | 16W-24L-10P | Staked 12.554u | +0.352u Profit
Week 23 Results 50 Bets | 18W-27L-05P | Staked 13.936u | -1.087u Loss..
Week 22 Results 40 Bets | 18W-17L-05P | Staked 10.256u | +1.227u Profit
Week 21 Results 50 Bets | 17W-19L-14P | Staked 11.698u | +1.225u Profit
Week 20 Results 59 Bets | 30W-21L-08P | Staked 15.308u | +2.212u Profit
Week 19 Results 54 Bets | 26W-21L-04P | Staked 13.806u | +1.244u Profit
Week 18 Results 44 Bets | 12W-23L-09P | Staked 12.008u | -3.747u Loss..
Week 17 Results 43 Bets | 12W-24L-07P | Staked 12.008u | -1.100u Loss..
Week 16 Results 66 Bets | 35W-25L-06P | Staked 16.542u | +2.101u Profit
Week 15 Results 56 Bets | 21W-29L-06P | Staked 15.506u | -2.922u Loss..
Week 14 Results 42 Bets | 20W-15L-07P | Staked 10.174u | +0.648u Profit
Week 13 Results 35 Bets | 25W-36L-05P | Staked 10.070u | +2.865u Profit
Week 12 Results 66 Bets | 25W-36L-05P | Staked 16.210u | -1.500u Loss..
Week 11 Results 60 Bets | 23W-27L-10P | Staked 16.514u | -1.640u Loss..
Week 10 Results 65 Bets | 21W-31L-13P | Staked 16.396u | -3.069u Loss..
Week 09 Results 44 Bets | 23W-18L-03P | Staked 13.186u | +3.774u Profit
Week 08 Results 65 Bets | 34W-24L-07P | Staked 17.781u | +4.371u Profit
Week 07 Results 31 Bets | 16W-08L-07P | Staked 10.263u | +1.059u Profit
Week 06 Results 52 Bets | 21W-26L-05P | Staked 13.694u | +0.595u Profit
Week 05 Results 46 Bets | 16W-17L-13P | Staked 13.265u | +1.459u Profit
Week 04 Results 54 Bets | 28W-22L-04P | Staked 17.272u | +4.471u Profit
Week 03 Results 56 Bets | 24W-24L-08P | Staked 16.52u | +0.099u Profit
Week 02 Results 36 Bets | 13W-18L-07P | Staked 10.95u | -0.452u Loss..
Week 01 Results 32 Bets | 15W-10L-07P | Staked 09.82u | -0.923u Loss..
 Regular Season 2019-2020 Results
1193 Bets| 501W-516L-176P|327.331 Staked|+11.260u Profit|+3.44% ROI

---
Let me know in the comments how your results were last week!
---