Hey JessTax Evaders
I recently saw the 60 minutes piece on money laundering and tax evasion in Australia and how wealthy Australians are parking their money in banks in Puerto Rico. At the heart of the story is Bitcoin hater and gold bug Peter Schiff.
To the untrained eye, it may look like a good piece of journalism stomping out financial crime and sticking it to the elite that is getting away with so much due to their enormous wealth allowing them to bend the rules set for the rest of us.
However, on a second look, it seems to be a bit of a hit piece against people who want to avoid their tax obligations. Governments are robbing people blind all over the world and for those with the massive wealth they're looking at ways to shift their financial assets offshore to where they can keep more of what they've earned.
Hate the rich, love the government
As for the rest of us, we naturally don't have the level of wealth where that makes sense, so we are stuck in the tax system. We see these wealthy individuals trying to bypass the system, and we're not trained to hate them, if we have to pay taxes, why shouldn't the rich?
Instead of seeing what the rich do and try to emulate it in other ways by storing wealth, let's say in cryptocurrency we're encouraged to support bigger government. Do you honestly think the amount of money they can bring back to the government from the rich is going to A, be more than what the additional regulation and government operational costs will be, and B do you think it's going to bring us all prosperity? No its all about creating bigger and more controlling governments.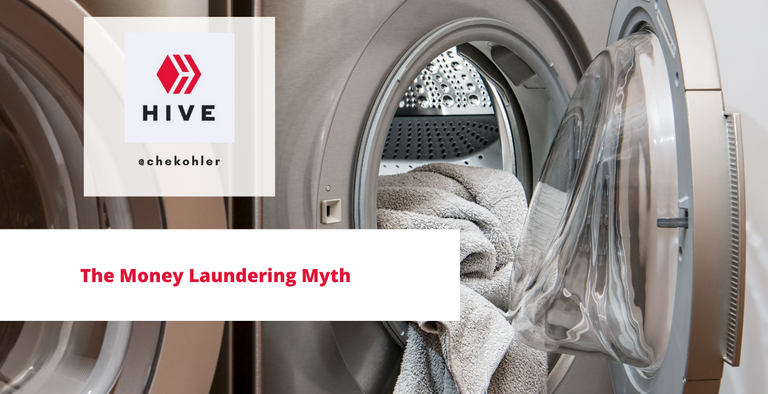 Tax evasion is not money laundering
One thing that struck me about the piece was how they mention tax evasion and money laundering as they are the same thing when they are not. Money laundering is earning money through illegal trade and then filtering it through legal businesses to PAY TAX ON to make it seem legitimate.
Money launderers want to pay tax; it legitimises their cash flow. However, tax evaders want to minimise their obligations to the taxman.
Tax evasion has been made to be such a dirty word; you're seen as a criminal even though there is ruling on how to avoid it. I honestly see nothing wrong with investing in other countries, moving your money you earned or spending it in ways that reduce your tax bill.
If anything, I have an issue with how much money is wasted jumping through hoops to avoid tax and used on frivolous spending to avoid tax which could have been used to drive productive jobs.
More financial crimes done with dollars, not blockchain
Financial crime is all we're shown to try and keep us in check; blockchain is bastardised to try and keep us in check because central banks want to have a monopoly on financial crime and financial terrorism.
If crypto is only a 200 billion dollar market cap now, how can it be responsible for money laundering and are we going to through the baby out with the bathwater? Are we going to punish the 99% for the crimes of the 1%?
To me, it makes no sense, more financial crime has been done with fiat than anything else, it can't be tracked people can be bought off, and things can be hidden from the public.
Blockchain may have some ways to do money laundering just like gold has and any other way to transfer value. Still, I don't think this is about money laundering I think this is about governments realising their tax base can now be eroded as there are new avenues they can't control coming into play.
They are trying to group all financial crimes to play up this narrative and scare people away from trying to protect what they've been allowed to keep in the past.
Have your say
What do you good people of HIVE think?
So have at it my Jessies! If you don't have something to comment, comment "I am a Jessie."
Let's connect
If you liked this post, sprinkle it with an upvote or esteem and if you don't already, consider following me @chekohler and subscribe to my fanbase
| Browse & Earn Crypto | Stack Sats For Free | Earn Interest On Crypto |
| --- | --- | --- |
| | | |
---