Hey Jessinvestors
When we speak about global finance, one topic always comes up, and that's the 1%. I've talked about how the 1% have rigged the system in their favour to keep getting more productive, but they are also free to do so as there is very little resistance from the 99%. We have become complacent and let them move the goalposts without saying anything, and we accept that we cannot make changes, but we can, through financial education.
One of the reasons that there is a 1% and 99% is because 99% of us treat money like a one-trick pony and only use it for one method and that is spending. We spend money as soon as it gets into our accounts, we slave all month and think nothing of throwing a month's wages away and giving it to various service providers without a moments notice.
This endless pursuit for things is in the 1% favour not in your favour. So if you act like the 99% how can you expect to transition into the 1%?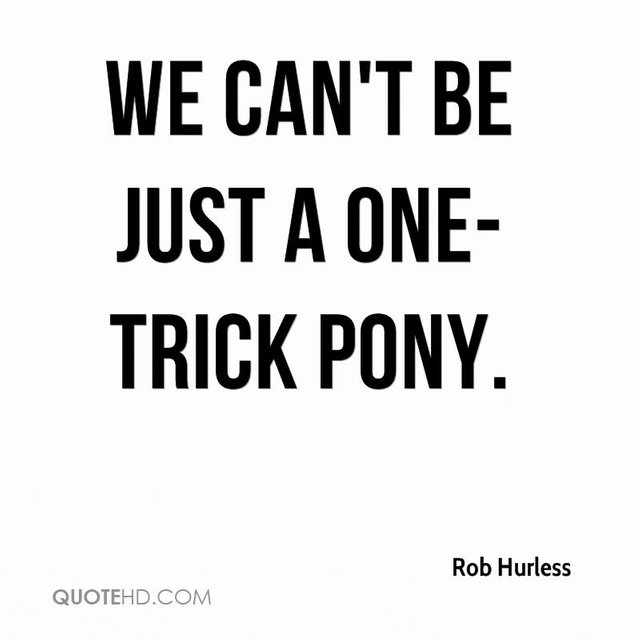 Image source: - quotehd.com
Money is a tool
And you're not using it for all the features it provides. Firstly time is money, if your capable of trading your time for money you should have a steady stream of income, this is a great place to get started. As you trade your time for income, you need to ensure your time costs more as you continue to trade it for income.
As your skills improve and value generation improves, you need to be commanding more for your time. If you cannot do that in your career, then its time to augment it by spending your time generating a side income however you choose to do so is up to you, the sky is the limit.
Investing
In a world of fiat money, you are continually losing purchasing power; capital depreciates over time just like your car, which is why it is best to safeguard what you earn in a basket of assets. You should be looking at bonds, stocks, cryptocurrency, precious metals, pension funds and foreign currency to spread your risk and create various small income streams.
I own a few stocks in local companies; I've got several pension schemes and bonds as well as crypto and holding on to a basket of foreign fiat since my local fiat is pretty rubbish.
Arbitrage
Next thing you should look at is arbitrage if you can find a cheaper way of doing something opt for it. If you can trade something, you have for more than you paid for it do it. As you continue to purchase various assets, you now have more purchasing power in the market and can take advantage of multiple swings to earn more over time.
Saving
Pay yourself first; I can't stress this one enough. If you work for your money pay yourself first put it into a savings instrument that gives you a steady income above so-called inflation and rewards yourself that way instead of rewarding yourself by giving your money to someone else.
Opportunity costs
Saving money brings with it opportunity costs, having a significant bit of liquid capital laying around can be of great help when deals fall into your lap. Someone might pass away or divorce, and you can pick up their home or car for a low price to resell for example, but you wouldn't have the confidence to do that if you didn't have capital. Saving capital helps you take advantage of these various opportunity costs and build a sound financial future.
Have your say
What do you good people of steem think? Do you have any extra tips on how to use money other than spend it? How do you use your money?
Holla at me in the comments! All my commenters I will now refer to as Jessie. Jessie is a good friend of mine, but Jessies got a girl, and I want to make her mine.
So have at it my Jessies! If you don't have something to comment, comment "I am a Jessie."
Let's connect
If you liked this post sprinkle it with an upvote or esteem and if you don't already, consider following me @chekohler


---
| Buy & sell STEEM | Donate LikeCoin For Free | Earn Interest On Crypto |
| --- | --- | --- |
| | | |