The older I get, the more I realise how clueless we all are, making shit up as we go along and calling it rules because well it didn't result in a negative outcome more than 50% of the time so I guess we're okay with that. Most of the decisions we make are so arbitrary in this modern lifestyle it doesn't make sense, and I think subconsciously we do realise it
We're so caught up in this elaborate game we've created we don't want it not to be true because then we would see how meaningless the time and effort we put into a lot of things have been and no one wants to accept that.
We're all looking for answers, and some people have placed themselves in the limelight as modern-day messiahs with all the answers — no it's not the second coming of Christ, but the motivational speaker.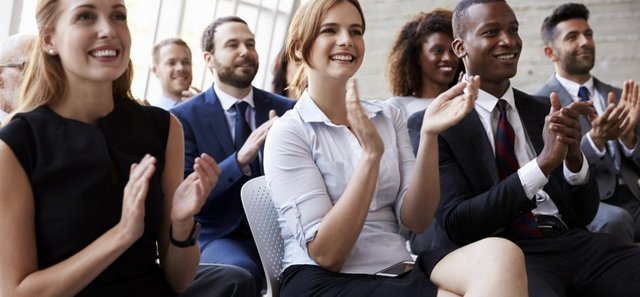 Image source - inc.com
Motivation Masturbation
I see nothing wrong with someone wanting to spread positivity and inspire people, I mean that's awesome, the world needs more of it. Clearly, because people have started to use this need and turn it into a business. I don't want to name names, but you know who these snake oil salesmen and women are spewing their garbage online or in seminars all day long for a hefty fee.
They prey on peoples vulnerabilities and use that to sell their programs and systems filled with generic speak that you would anyway need to figure out how to apply to your situation, by a little thing we should have developed naturally called reasoning skills.
All they do is to stroke your ego and pump you full of false hope until you come crashing down and then its time to sell you on the next round of rubbish.
If you want to change, you can change
Now I realise some people find value in this and by all means, do what works for you, but this is a sugar pill effect, a placebo. If you're motivated enough to pay to attend their speaking gigs or read their books you're already wanting change and already motivated to change, so why not skip this step and just change.
Let's connect
If you liked this post sprinkle it with an upvote or resteem and if you don't already, consider following me @chekohler


---
| Buy & sell STEEM | Donate LikeCoin For Free | Earn Interest On Crypto |
| --- | --- | --- |
| | | |