ADDAX Trading Game Round 2 Report - TULIP Mania Game - Day 24 of 28
The ADDAX trading game is flattening out and may continue to do so for a few days.

The key data:
ADDAX fund value = 1550 STEEM (+15 STEEM)
Tokens in play = 15,474
ABV estimate = 10.01 STEEM cents (0.1001 STEEM) Up slightly from yesterday
Nice to see a little blip up today. Looking forward, and barring any miracles, I suspect we shall finish around 10 cents.
Still, as I calculated a few days ago, making an average of 50% in 28 days is no mean feat; yeah, can always be more, but just think about getting that on the Steem blockchain.
New TULIP Mania Game Starts This Friday! - follow @Busbecq for details. The starting Dutch auction will take a full day to complete so that everyone has time to participate live.
Any feedback is appreciated.
---
---
Building Steem's Fintech

[BUY MAXUV] - [READ MAXUV]

[BUY MAPR] - [READ MAP REWARDER]

[BUY MAPXV] - [READ MAPXV]

Plus Some Serious Funtech

ONECENT: The First Strategic Token Investment Game (STIG)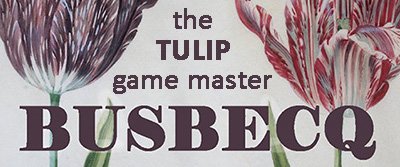 ---
---