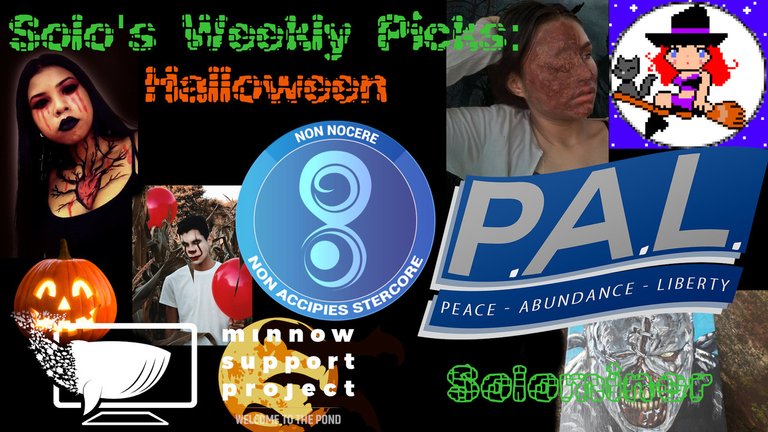 As a child I would go door to door on October 31st. Many good memories from those days, later in life I would go to Halloween parties. But more recently I just enjoy watching others having fun on this spooky holiday. Many people on Hive are getting ready for this fun holiday during the fall.
Here are five minnows showing off their Halloween related posts: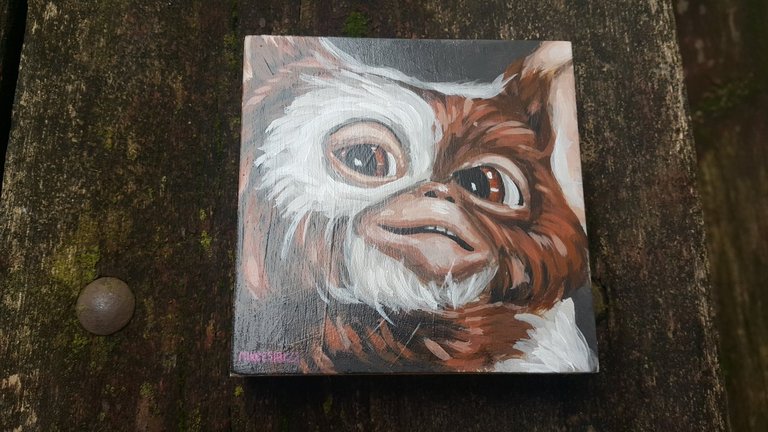 Halloween art pick ups! by @deadspace
https://peakd.com/hive-156509/@deadspace/halloween-art-pick-ups
Some art made by Wonderbros is showed off in this post, you can find Nemesis from Resident Evil 3, Gizmo from the Gremlins movies, and Predator from the Aliens vs Predator series. I really like how the artwork was done, I bet it will make for some nice viewing where ever they are placed.
---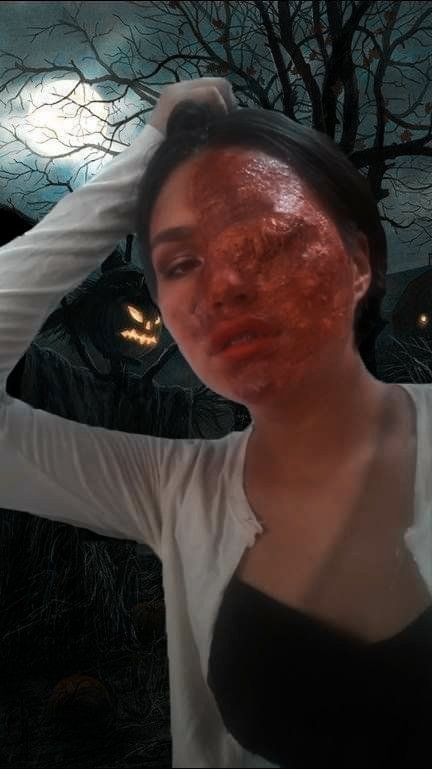 [ENG - ESP] Help! I got burned | ¡Auxilio! me quemé 😱😱😱 by @anita2107
https://peakd.com/hive-103678/@anita2107/eng-esp-i-got-burned-or-auxilio-me-queme
This makeup tutorial shows how to make your face look like it got severely burned. By using these crafts it gives a very realistic look. A step by step guide is in this post and shows off how it is all done.
---
Clown-inspired Halloween Photography by @newmanbra
https://peakd.com/hive-194913/@newmanbra/clown-inspired-halloween-photography
Using photoshop is another way to make your appearance more spooky. In this post they make a clown inspired scene. In this post it is shown how to do these effects. It came out quite nice, really impressed.
---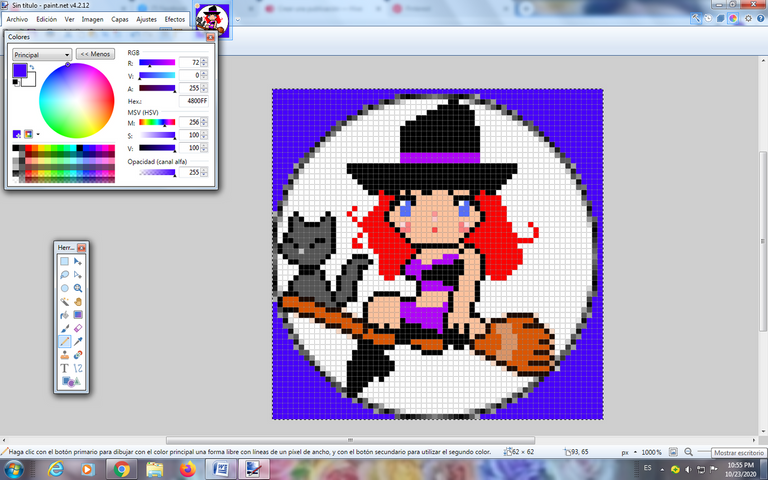 Bruja Moderna de Halloween-Ilustración Pixelada/ Modern Halloween Witch-Pixelated Illustration by @giocondina
https://peakd.com/hive-102502/@giocondina/bruja-moderna-de-halloween-ilustracion-pixelada-modern-halloween-witch-pixelated-illustration
Some pixel was made of a Witch and her cat. They start off with drawing the outline, then adding the circle, adding color and finally the face details. I like how well the end result came out. Looks perfect!
---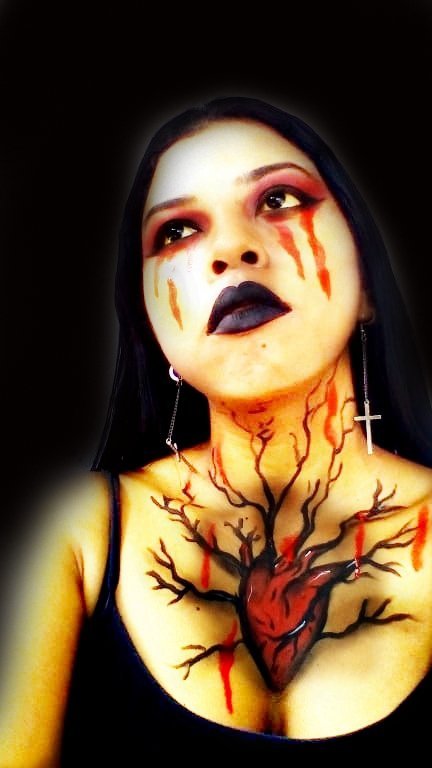 🎃 marathon 10 days of makeup by Hallowen 5/10 👻 💀😈 by @raineth0224
https://peakd.com/hive-103678/@raineth0224/marathon-10-days-of-makeup-by-hallowen-5-10
In this makeup tutorial we see how someone would style a look of a vampire. Using reds and blacks contrast real well, and the drawing of the heart is very artistic. Pretty amazing she was able to draw a heart on her chest by herself, quite the skill.
Thats my curation of five minnows on the Hive Blockchain for the week. Stay tuned next week to see the next five of Solo's picks.
---
Addresses below to help me buy better camera equipment and support me to travel to locations to do photo and video and overall great blogs in new places.
| Coin | Address |
| --- | --- |
| BTC: | bc1qhfmvd2gywg4fvrgy2kkkkyqta0g86whkt7j8r7 |
| LTC: | ltc1qdyzm5cwgt8e2373prx67yye6y9ewk0l8jf3ys9 |
| DASH: | XkSqR5DxQL3wy4kNbjqDbgbMYNih3a7ZcM |
| ETH: | 0x045f409dAe14338669730078201888636B047DC3 |
| DOGE: | DSoekC21AKSZHAcV9vqR8yYefrh8XcX92Z |
| ZEN: | znW9mh62WDSCeBXxnVLCETMx59Ho446HJgq |