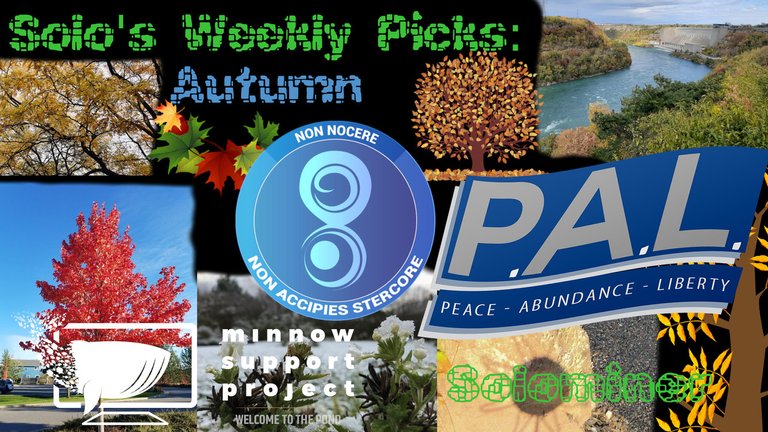 I see alot of leaves turning colors this time of year, along with many of them falling off the trees. The weather is also cooling down making it more enjoyable to work outside. Though this will not last long, just like the mild weather in the spring time. It will soon get cold, and this is usually the start. Though the colors of the trees and other plants really do look amazing as they change their colors.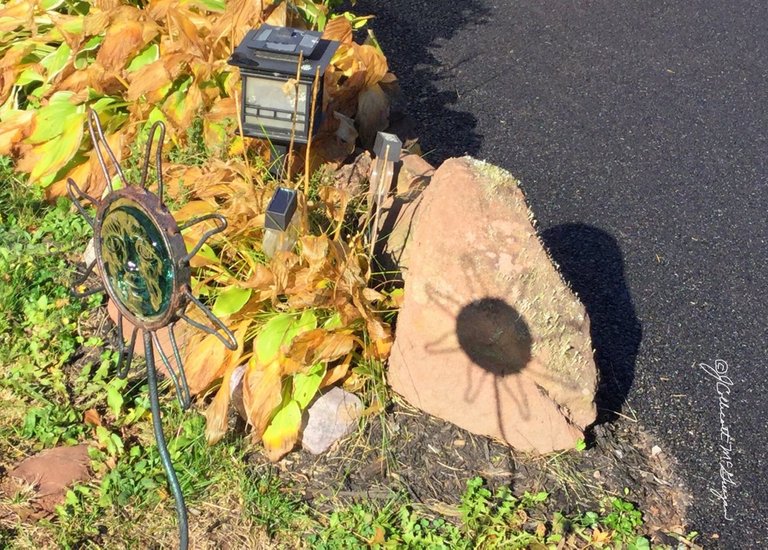 Lawn Ornament Shadow by @redheadpei
https://peakd.com/hive-179017/@redheadpei/lawn-ornament-shadow
A post in the Shadow Hunters community, the light cast through a sun sculpture gives the rock behind it a shadow of a sun. A few other plants had long shadows as well. Fall is coming along quite nicely in Prince Edward Island, Canada.
---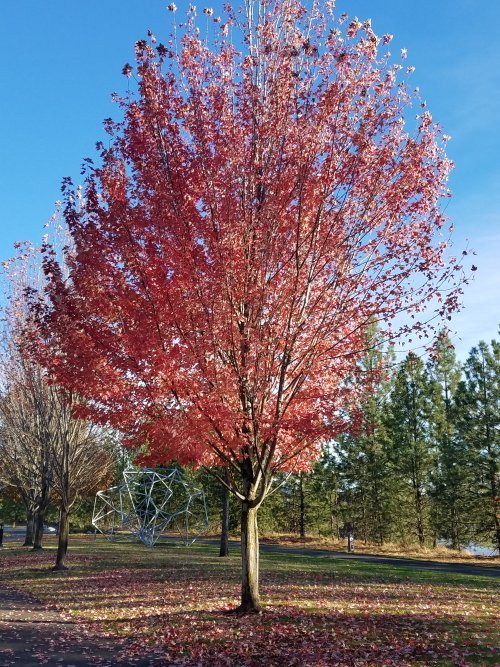 Riverbend Park in Coeur d'Alene, Idaho by @scribblingramma
https://peakd.com/photography/@scribblingramma/riverbend-park-in-coeur-d-alene-idaho
Going on a walk through a community that has a lake and some sculptures is a nice way to enjoy autumn. Many of the trees were changing colors and looked like they were ready to drop their leaves.
---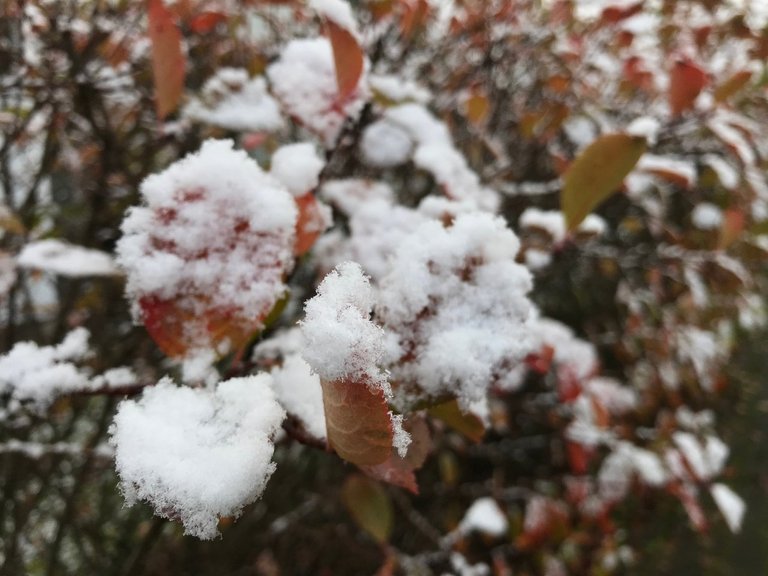 https://peakd.com/hive-148441/@markkujantunen/another-snowy-morning
In some areas autumn is met with snow, where @markkujantunen lives this happened again. It was time to move the patio furniture inside and change the tires on vehicles to be ready for whatever the winter has in store.
---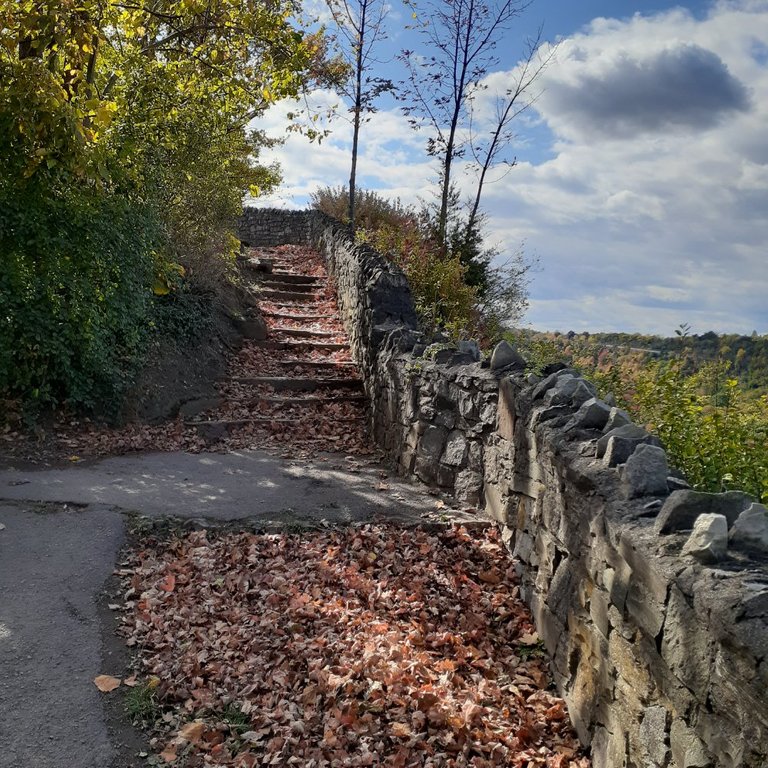 Autumn Photography Week 2 - Niagara Gorge - Niagara Falls NY by @the-bitcoin-dood
https://peakd.com/photography/@the-bitcoin-dood/autumn-photography-week-2-niagara-gorge-niagara-falls-ny
Going on a walk by the power plant along Niagara Falls New York many trees can be seen changing. A large build up of leaves have also occurred on the walkway. The water was looking quite clear and flowing nicely.
---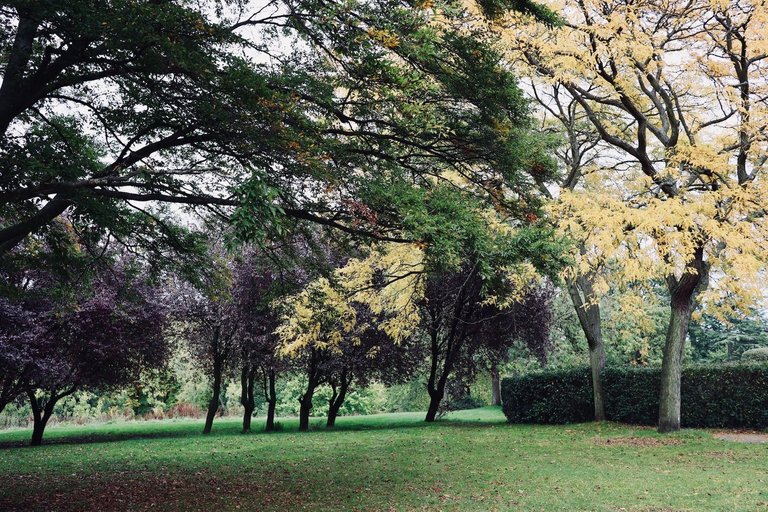 Under Nature's Canopy by @adetorrent
https://peakd.com/nature/@adetorrent/under-nature-s-canopy
It was a cool day but still felt quite refreshing to be out in nature. The colors of the trees were changing from yellow to purple on some, and a few flowers were still blooming at this time.
---
Thats my curation of five minnows on the Hive Blockchain for the week. Stay tuned next week to see the next five of Solo's picks.
---
Addresses below to help me buy better camera equipment and support me to travel to locations to do photo and video and overall great blogs in new places.
| Coin | Address |
| --- | --- |
| BTC: | bc1qhfmvd2gywg4fvrgy2kkkkyqta0g86whkt7j8r7 |
| LTC: | ltc1qdyzm5cwgt8e2373prx67yye6y9ewk0l8jf3ys9 |
| DASH: | XkSqR5DxQL3wy4kNbjqDbgbMYNih3a7ZcM |
| ETH: | 0x045f409dAe14338669730078201888636B047DC3 |
| DOGE: | DSoekC21AKSZHAcV9vqR8yYefrh8XcX92Z |
| ZEN: | znW9mh62WDSCeBXxnVLCETMx59Ho446HJgq |