Sounds quite a common name but there is a vast difference between Chinta & Chita. Looking at the spelling of these two words, only letter n differentiate the two words. However, the Sanskrit verse has a totally different take on these two topic.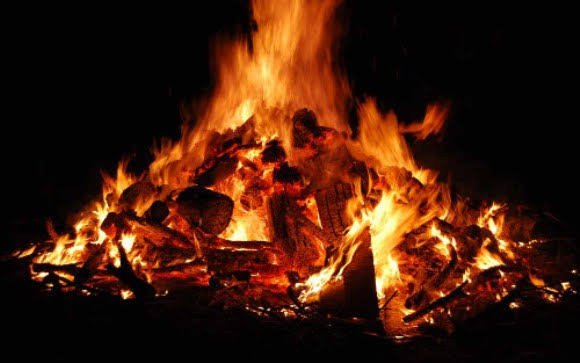 The Potent Sanskrit verse asks
What is the difference between Chinta & Chita ??
The answer to the question is very simple. While Chinta is Worry, whereas Chita is funeral pyre. It's not like both the words differentiated by "n".
Chita burns the dead body, similarly, Chinta renders the body lifeless.
In today's time, when people were running very obcessed with the material world,they simply forgetting that such rush may call for body stress,tensions and mental problem. People get it hard to get rid over it and ultimately destroying own body.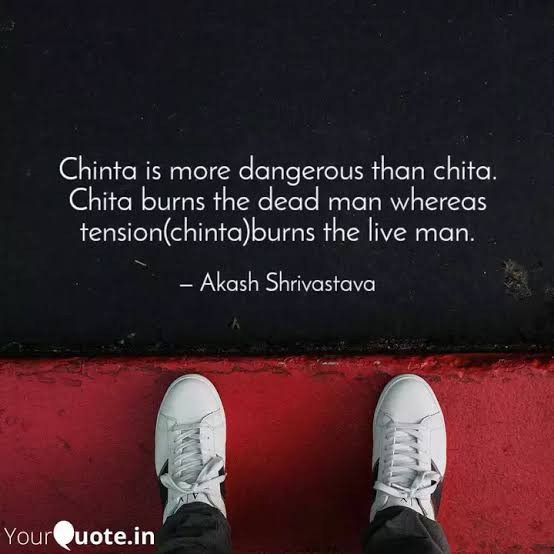 To tackle problem created by mind, we need to get all the solution within our Mind only. Though it looks quite impossible because of the materialistic living style. But one can make it easy by controlling the mind. There is an existence of a different layer beyond mind, and if we can access them, we may feel much better and help us to get overcome all issues.
Worry is the ultimate results of all mental problems. Even though, people are quite aware that worry won't get any solution to the problem and they can hurt themselves. Worry is always destructive and negative. Yet anything adverse happens , worry came calling on your mind. Worry seems to be Inevitible.
Avoiding Worry.
It's not easy to get rid of the mental problems however does not looks impossible either. Humans need to understand the basic law of nature. The law says that change,creation and destruction are regular cycle that keeps running. If we meditate on this logic very deeply, we will understand that everything is in transition. Everything happens with a purpose and avoiding them or controlling them unavoidable.
Mahavira says
I do not belong, to any caste, creed, colour or gender. I am the soul.
This is basic understanding required to get over all kind of mental problems
Stay Calm....
Keep Steeming...Steem On !!!