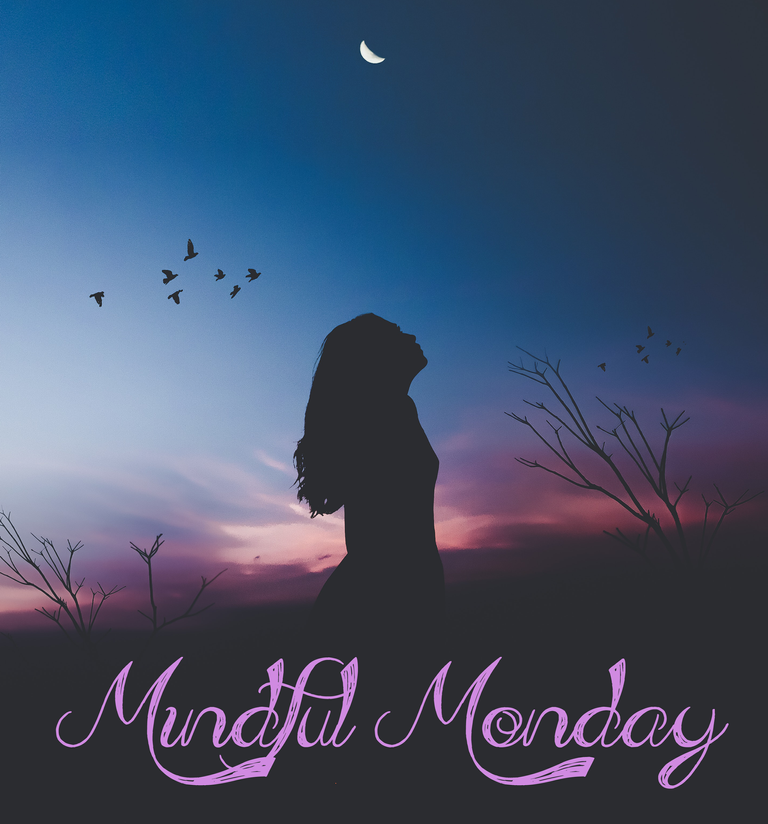 Hello Steemverse!!
Happy Monday to everyone. My apologies for not checking in last week. I could not think of something to post without it coming out negative. So I just let things lay. Sometimes it happens, what is important is to not beat yourself up. I can't say that I didn't do that. I felt like I was reneging on a commitment, which was not the case. Sometimes, it's better not to do something. Especially when you are trying to retrain your own mind as well as try to be inspirational to others.
After a bit of reading over the weekend, I came across a few posts and responses that seemed to have a couple of common threads. The one I want to address today is 'Overthinking.'
What exactly is overthinking? According to the Cambridge Dictionary:
The action of thinking about something too much, in a way that is not useful
Gee, that's useful. Sorry, I couldn't resist. At least to an overthinker, it isn't useful. There should be more to it and thank you for telling me I'm not useful. Maybe synonyms work better?
analyze, brood, consider, deliberate, despond, dwell upon, fret, gloom, grieve, lament, languish, meditate, mope, mull over, muse, ponder, reflect, repine, ruminate, sigh, speculate, stew over, sulk, sweat out, sweat over, think about, think upon, worry, focus, peruse, speculate, scan, revolve.
That helps me, how about you? I personally have done all of the above at one time or another. Why? I don't know. I was always taught it was good to analyze things. Look a things from a different point of view or perspective to appreciate things more, to have a better understanding, but most of all to gain knowledge. While this helped me a great deal in learning to be empathetic towards others, it did not help me learn how not to personalize things. How not to be sensitive to others, how not to take on another's feelings or in other words how not to be empathic.

Why do we overthink? We want to make informed decisions? We're afraid of making a bad decision? Yes and no. Kind of, sort of. Somewhere along the line, we did make a choice or a decision which impacted our lives in a severe or negative fashion. So we question ourselves and our ability to make decisions. We had someone we care/cared about that should have supported us, yet broke us down to a point we don't recognize ourselves. So we doubt every little thing we do, because we're not worthy, good enough or what have you.
Sometimes things change so quickly that you aren't informed, then something happens in which you are blamed and responsible for something you didn't know. Our friend anxiety comes to visit and starts to play games with your mind. 'Was I told that and I forgot?', 'Why can't I remember something happening?'
One of the websites I like to use to help my understanding of different issues is The Mighty. While doing my bit of research I came across this article 17 Things People Don't Realize You're Doing Because You're Overthinking If you want the full low down, it's a good read. We'll just cover a few of these to hopefully give us a better understanding. I find through understanding a behavior is better than trying to figure out what caused it. You could spend the rest of your life analyzing that one and never get an answer.
Over-explaining
'Hey, are you coming over tonight?'
'No, I am not feeling well. I have been up all night in the bathroom. I don't think I would make good company.'
'Uh, ok. Hope you feel better.'
Sound familiar? Why give an extended answer to a simple question? Because you know what they're going to ask and you're going to stop them from asking? Chance are no. You have no idea what the other person is going to say. We want to save ourselves from explaining, but we go way to the other end and tell too much. A simple 'No' or 'Not tonight' would be sufficient. Answer if asked, but why say more than you need to?
Spacing Out/Getting Distant
'Hello.. earth to the person sitting in front of me. Are you listening?'
Of course you're listening. You heard everything, now your brain is running all the different scenarios in your head and the rest of your body is just sitting there. 'I just needed to sort things in my head really quick, sorry.'
Sometimes we do just space out and try not to think, to just try to let our minds be empty.
Constantly Criticizing Yourself
As an overthinker, we are our own worst enemies. We don't need anyone to let us know how we let them down, or spend time with us for instance. We do an amazing job of coming up with those reasons all on our own. It is because we're a horrible person. We don't deserve to have friends or people that like us, because in the end all we do is hurt people.
Jumping to Conclusions/Assuming People Are Mad at You
My best example I can use on this, which has been going on for a while. I don't get to have girl time or spend anytime with my best friend. When I make plans, the blow up. When I try to spend time with her, she's busy. Heck, while I talk to her almost everyday I haven't seen her in over a month. Prior to that it was 3 months. She lives just under a mile away from me. I ask if she's mad, she says no. I ask why we don't spend time together and I get we don't have to see each other everyday to be friends. So I remind her it's been months and I get the same answer. How does one not overthink this? I have been told to just let the friendship die. Why would I want that? We have been friends for 12 years. The one thing we both know is no matter what the other will be there. So I have to constantly tell myself just what she said. We don't have to see each other to be friends. It still hurts, we use to have so much fun hanging out. I just don't have the money to do so and she breaks plans when I plan to go to her place and no her coming to mine is out of the question. (Not my choice).

Ok stopping, I said just a few need to make sure I'm reigned in or I'll continue to bore you. How does one stop overthinking? There is only one answer ... Stop. When the thoughts come streaming in you have to shut it down. When you start to question, you have to shut it down. When you worry, you have to shut it down. An overthinker cannot be allowed to 'think'. How is that done? What I have been doing is telling myself to stop. This is where being mindful is helpful. When the overthinking thought comes in you need to Greet it, Invite it to sit and listen, then go away. I have actually started doing this outloud. Some of my former coworkers would think I was crazy, because they would hear me tell myself no or not now. So I just put myself into another overthinker's nightmare, worrying what others think. This one I have gotten much better at, I don't care. People call me crazy, I say thank you. I/WE have to do what is right for us. In this case, the only way out is through.
Greet it, Invite it to sit and listen, then go away. You do not beat yourself up for your thoughts or for that matter, anything. (Sorry a tad preachy there...we need to ingrain this in ourselves) When you acknowledge the thought or feeling, you are giving it life. So often we're told not to acknowledge things and they will go away. Not with an overthinker. So acknowledge, the thought of feeling that came to visit. 'Yes, I know I am a worthless piece of shit, thank you for reminding me.' 'Just so you know, we're not going down that path right now (today or what have you). I have things to do and you're not getting in my way.' 'Get lost.' Then the most important part ... change the channel. Don't listen to that station, don't let your mind control you in that fashion. I'll turn on some music, or start singing something silly just to change my thought pattern.
Also, talk to someone about the thoughts. Sometimes just getting them out and letting them go works too. When you talk to someone about a thought you can usually break it down to see why you need to send it on it's way. You're calm self helps your anxiety self to see why it's unnecessary.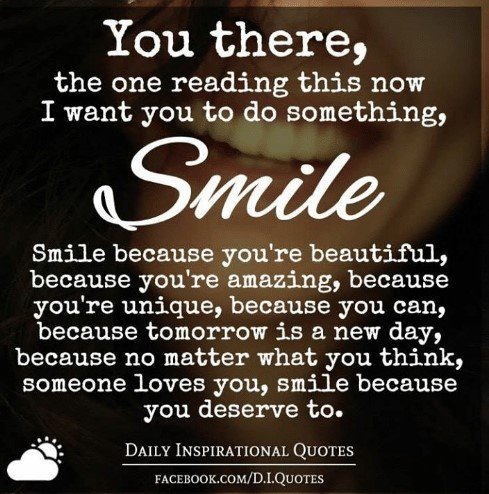 ---

Pay It Forward Contests
---
---


Brought to you by @quochuy (steem witness)
---


Steemitcentral
---

---
Thank you for your continued support!
Love,