We wake in the morning and the house is dripping wet. Condensation pours down the windows, and the air is lined with moisture, as we are in the wet lungs of the earth. Even the doona feels damp, and my man's beard is cool. He sleepily wraps his arms around me and nuzzles closer, his whiskers damp and dog like against my neck so that I push him off. Likewise, he shrugs off my cold feet with a kind of womanly squeal. It's less torturous to jump in the shower and warm our freezing skin, but after twenty minute we've used up the water supply in the local area and the place is even wetter than when we started. The kitchen windows don't look out onto a view of the garden, but are a vaselined lens that only offers mute shadows of grey trees as water slides down the panes. Turns out cooking pasta without a lid on and having a bath last night were not the best idea in a cold house in a Victorian winter. It's easy to forget what's like to survive in a poorly insulated house with a lot of single glazed windows. There's tricks to it. No damp washing drying inside. Keep the fire lit on the colder days, even if it's just smouldering. Open up the place to air during the day, but shut the windows by 3 pm.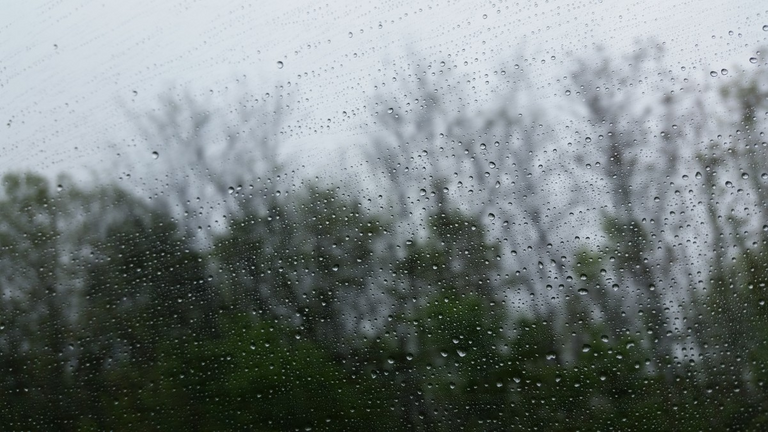 Image Source
It's fine, it's just what we do.
Yet this morning, J's obsessively wiping down windows with towels, creating huge wet rags that now need to wash and hang sorrowfully out under the eaves for the next three days, drying in the cold air. We'll run out of towels, as usual. He's opening and shutting windows and doors, moving the nearly dried-out-by-the-fire wash load on the clothes horse outside onto the wet deck, emptying the dishwasher noisily and kinda freaking out. 'It's so wet in here!' he says, for the tenth time. I make a noise that sounds agreeable but in my head I'm doing my best not to be sarcastic and utter something like: 'Really? I didn't notice the waterfalls sliding down the kitchen window'.
'It's not good', he continues, wiping down the windowsill and removing the three little Buddhas we brought home from Myanmar, India and Thailand respectively. They smile patiently, but he doesn't notice. 'It's really not good - it's all so wet'. He makes his tea, the kettle steaming up the kitchen window and continues to pick away at the fact of the matter, unpicking the blanket of the morning with a dull knife so it's edges become frayed. I'm not sure he notices the contribution of the kettle steam to the situation, either, because to an Englishman, a tea in the morning is of uttmost importance. Instead he screams at me (well, more raises his voice slightly, but I'm half asleep, and it kinda grates) to turn the tap off quickly when I rinse out my keep cup. I'm not sure how you can rinse out anything in a nano-second but I acquiesce and wipe it out with a tea-towel instead. 'I don't know what to do about this', he continues 'we're not home all day and it's only going to be 15 degrees and it's going to stay damp and wet all day'.
In the end, I have to do something.
'Babe!' I say, putting what I hope he interprets as a joking smile into my voice 'stop focussing on it!'. I half worry he's going to snap back at me to not lecture him, but that's not what I'm doing - I'm trying to remind him that it's only because he's focussing on it so much that he's so bloody disturbed. 'There's nothing you can do about it now honey! It is what it is - stop looking at it!'. I'm right - not in an annoying wife kinda self righteous way, but in a practical way. In twenty minutes we'll be out the door, and focussing our attention on something else. One of us will be home at 4 to light the fire and the sun will burn through the fog and nothing will matter.
The inconvenience and discomfort of this moment will pass.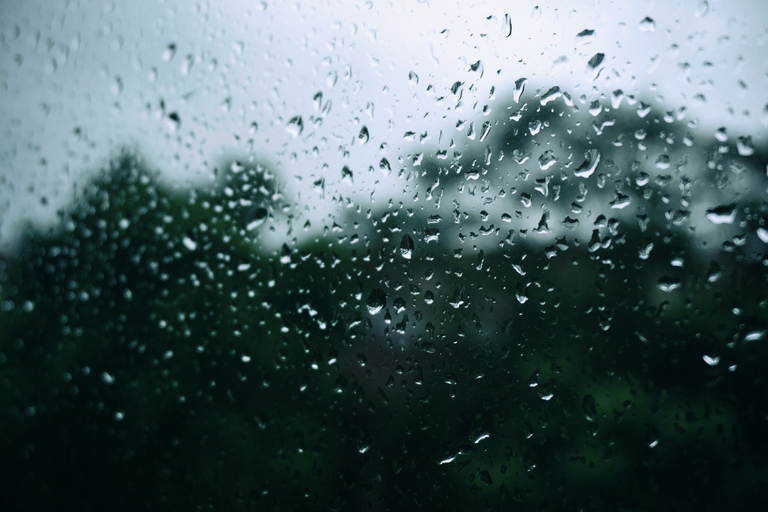 Image Source
'Ah,' he says, and I watch him shake the water drops of consternation from his inner self, like a dog suddenly turning on his paws and racing off in another direction. 'Sorry!' he smiles, grabbing his bags and vegemite toast and kissing me good-bye. He
knows
that his attention this morning has been rabid - focussing on something that won't matter in ten minutes time, and that we can't do much about except what we can do. It's most definitely not the end of the world, as he appears to be making it out to be.
'Breath honey', I say, breathing myself as I too shake off the discomfort of a cold morning, shifting my focus away from the damp and cold and onto the beauty of the world that is beginning to take form through the clearing windows. Everything feels harmonious. It is what it is meant to be, my love. There's no point fighting and raging against it, even if it feels like you've woken up in a damp hell.
Everything rises and falls away.
'Impermanence is a principle of harmony. When we don't struggle against it, we are in harmony with reality' - Pema Chodron

Each week, members of Mindful Life have been writing a post that connects to their meditation journey or living spiritually in the world with conscious awareness. Whilst some post on a Monday, and use the hashtag #mindfulmonday, others also use the tag #mindfullife - especially if they don't make their Monday posting! Each week, @naturalmedicine awards some SBI for the best #mindfullife post, announced in Discord. If you are writing under tags such as #mindfullness, #meditation, #spirituality, #buddhism or other similar topics, or are interested in meditation, you might like to join us!
Mindful Life Needs YOU! Please consider delegating to by clicking any amount below to help support this project, hosted by @naturalmedicine, and it's members.
Minimum entry for membership is only 50SP (free for members under 150SP). This helps support both those interested in natural medicines and meditation or mindfulness on the Steem Blockchain, as well as contests, giveaways and much more.
Join us on Discord here - we'd love to have you!***