1-28-2020
Oreo's and Time?
Oreo Cookie?
Nothing goes with milk like Oreo cookies, or cookies in general, I just used to love dunking Oreo's as a kid and even as an adult. That was when I still drank milk. Even after not drinking milk as a drink drink, I still liked Oreo cookies and they dunked just fine in warm coffee, in fact after my first coffee dunk coffee became my Oreo Dunking drink of choice. Alas those days are over.
Since those days are over I do not have an Oreo cookie to take a picture of, and...well...I like to use my own pictures. Fortunately I like rocks. I have a few, not a lot, but I do have some rocks, and they are not just in my head. Here is a picture of my Oreo Rock: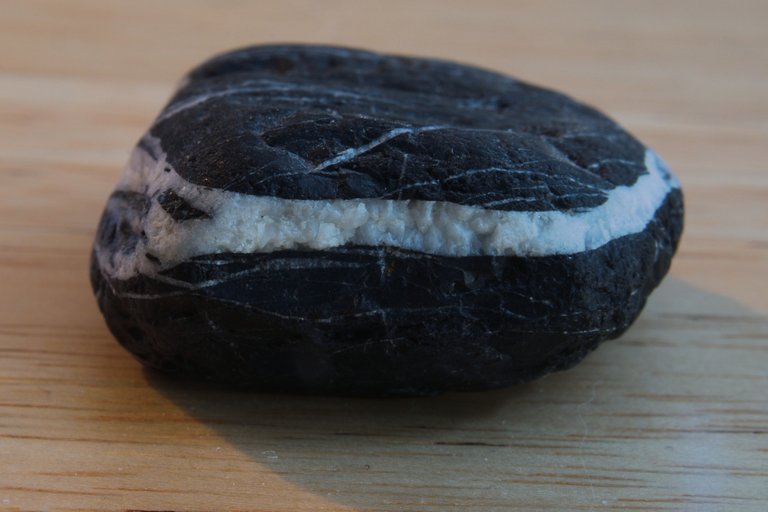 I found it in the Summer of 2017. it has been featured in another post of mine, but not this picture, I just took this picture a few hours ago, at 10:40 AM. I used my macro lens at F29 100ISO and 30 seconds for the exposure.
I took a lot of pictures, some with flash, most with out. I chose this particular one because it looked like it had a smiling face with a serious look to it.
Time
Time they say waits for no man, I don't know who said that, but that is not important, because while time waits for no man, I had to wait for time. I do like taking pictures, and I keep experimenting with different things as i learn. Like my Rock above, the f-stop at 1.2 while the focus area was a lot more sharp and crisp, it was a very small area of the rock so f-29 worked the best.
My old watch that holds time, but does not count it.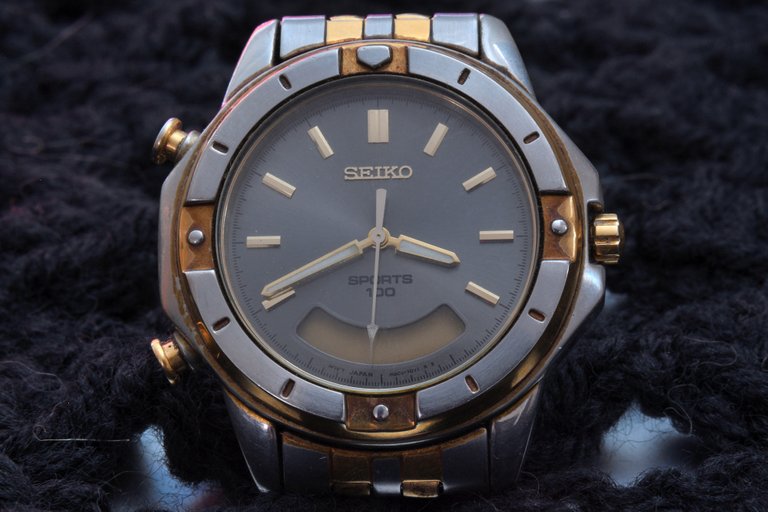 It took one whole minute to take this picture. I thought waiting on the 30 seconds setting was a long time, after 30 seconds on my camera it all comes down to bulb time.
I was rather surprised that I was able to get exactly 60 second exposure. I have a handheld clicker with a lock down on it, and for the first time since getting my computer and putting the little clock widget on it I enabled the second hand sweep. I did this so I could try to un-click the clicker at the right time.
You think waiting 30 seconds with nothing to indicate how much longer you have to wait would seem a lot longer than watching a clock. Nope, at least not for me. It is watching that second hand tick...tick...tick second by second slowly moving to the next 5 second mark, then you get to the half way point and it seems like the second had slow down time ticking slower so slow, as if time is punishing you making you wait longer and longer for it to pass by. Then it hits the minute mark, will it be a long enough exposure you question yourself, will I need to sit through this again for more shots, how many time will I have to wait on time.
Well I did end up taking more minute long shots, about ten of them. That was a very slow ten minutes. There is nothing else you can do either while you wait for the time to pass, after all you need to un-click the clicker, so you are locked in. Time has put you in jail.
---
---
It was time for another days post in the:
Milk Challenge by @whatsup
So far I must say I have been having fun with it. Since it was Time for another post, I was thinking of what now for the milk challenge, and Oreo Cookies popped into my head, Likely because of a comment to one of my post, (the Texaco coffee cup), by @melinda010100 that got me thinking about commercials of yesterday and how time has passed, yet those memories live for a long time.