RE: 12 Months....
You are viewing a single comment's thread:
Welcome back :D
Was wondering where you'd gotten to and how you were doing but figured you would be busy because babies do that.
And you know what I'm going to show this to J as going well and truly over the top with a first birthday party as he thought we went over the top with our kids' first birthday parties XP (which were extremely basic naming ceremonies).
Looks like the party was fabulous and look at Bella aaaaaaaaaaaahhhhhhhhhhh so much cuteness! XD
Happy 4 decades to you belatedly too!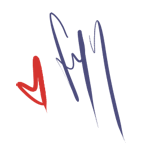 ---
---