12 Months....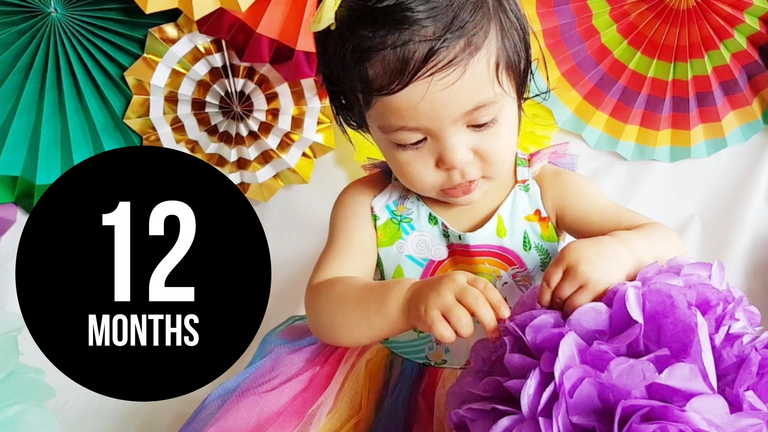 Hey Hivers!
Long time no see! Hows everyone been?
I figured before I get back into the swing of things I should continue from where I left off :D
Bubba's approaching 15 months now so there's a lot to catch up on.
For starters...
First Birthday Party Preps
Not only was it @bella.bear's first birthday it was also the first time we were having everyone over so a lot of things needed to get done like replacing the deck roof and fixing the garden (once and for all).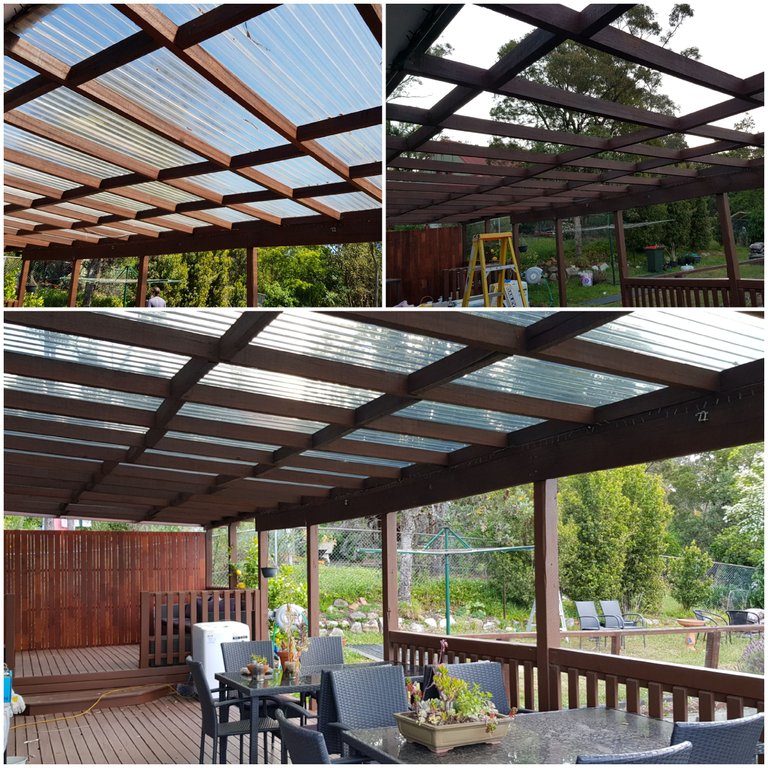 Hubby took a week off work at the end of September so we could get the deck and garden in order.
It was such a different experience having to rush around doing everything with bubba. Felt like everything had to be done in shifts and stages, but we got there in the end.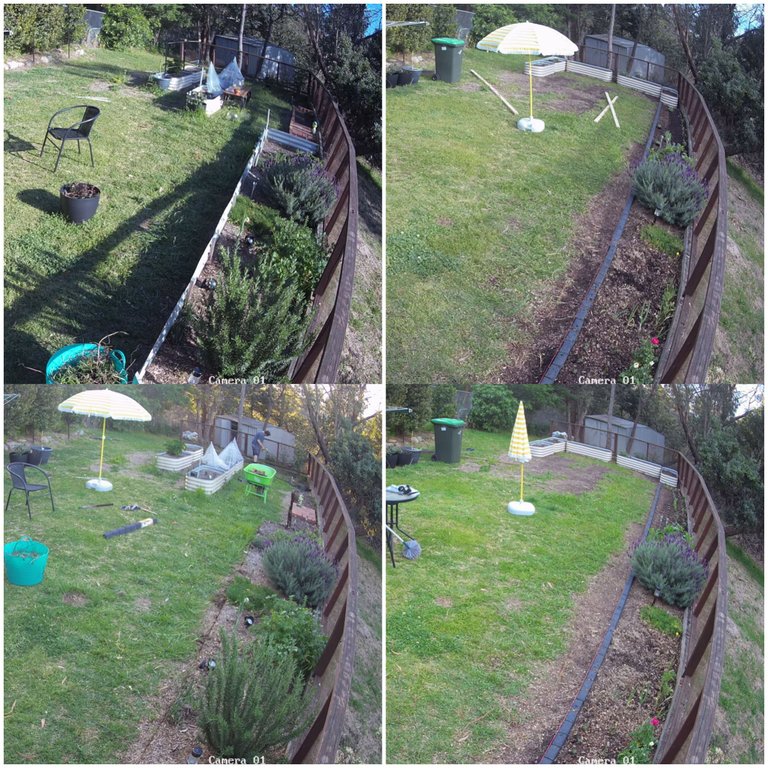 We got rid of the grow house and moved the garden beds towards the back and decided to plant flowers along the fence. We found a rubber edging that looked like bricks and thought it was perfect for our needs. We had always wanted brick edging but were concerned that Bella would trip and smash into it, so these worked out nicely.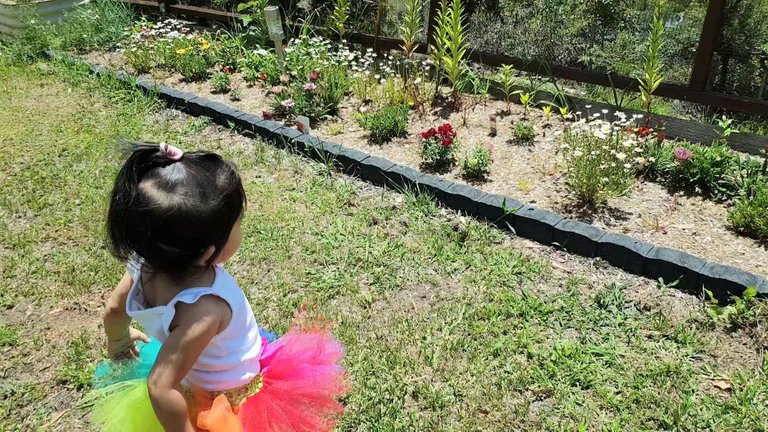 In amongst all that I celebrated my 40th quietly with Hubby, Bella and my new stand mixer 😂 which has become one of my most used appliances since I decided to bake Bella's birthday cake... 🤦🏻‍♀️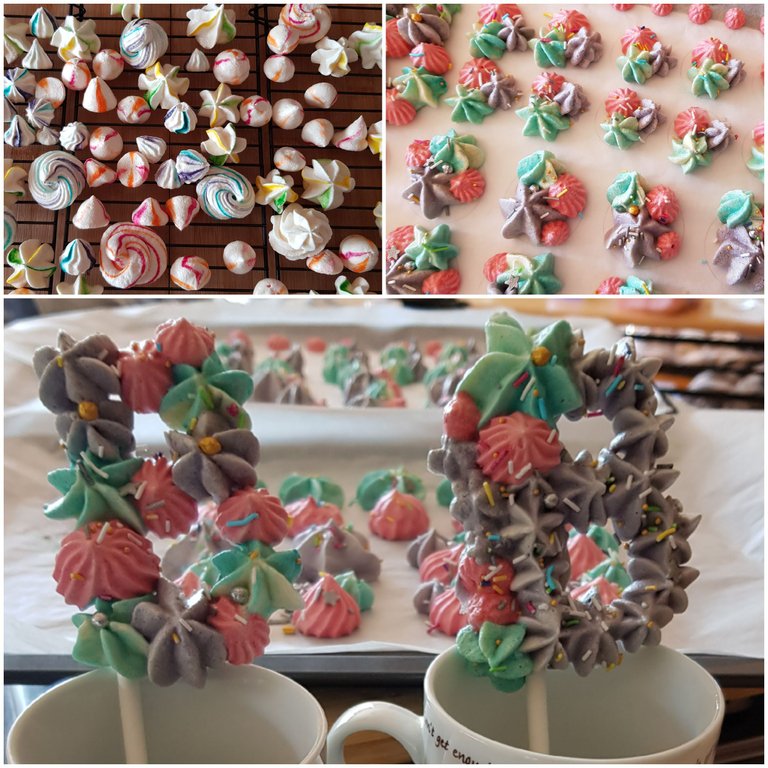 I made tons of meringues trying to fine tune my technique because I had it in my head that I wanted to decorate Bella's cake with them... 🤦🏻‍♀️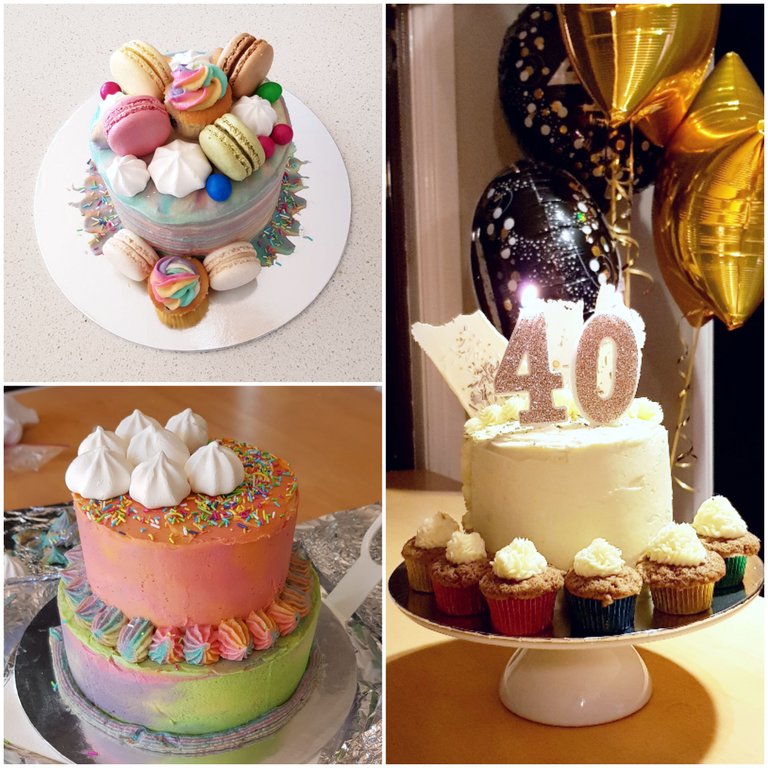 Then I made a cake every weekend before her birthday party, again to fine tune technique but to figure out which flavour cake I wanted and then find a recipe that works. 🤦🏻‍♀️
Then there was the mad rush to have her dress made and shipped in time which was really nothing compared to the mad rush of designing her milestone canvas and getting that printed off and hoping it was finished on time... 🤦🏻‍♀️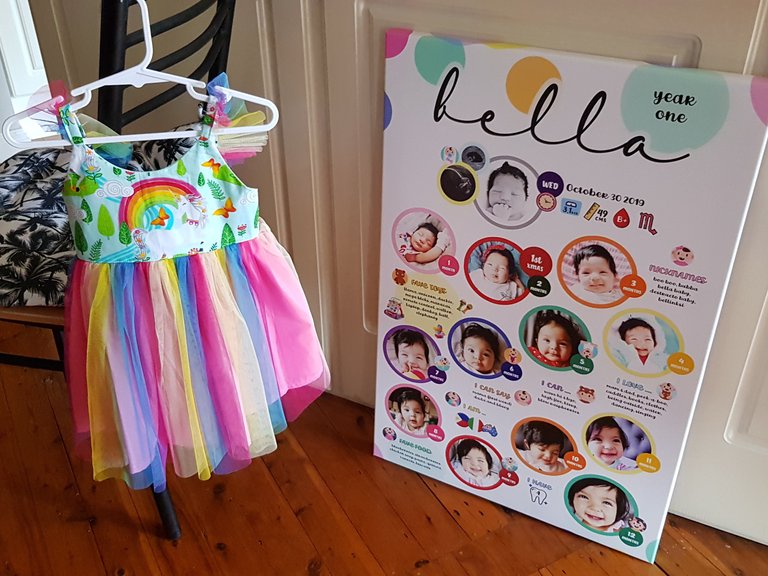 Just when all that was done more stuff needed to be done.
Actually the weeks leading up to the party was mellow compared to the days leading up to the party..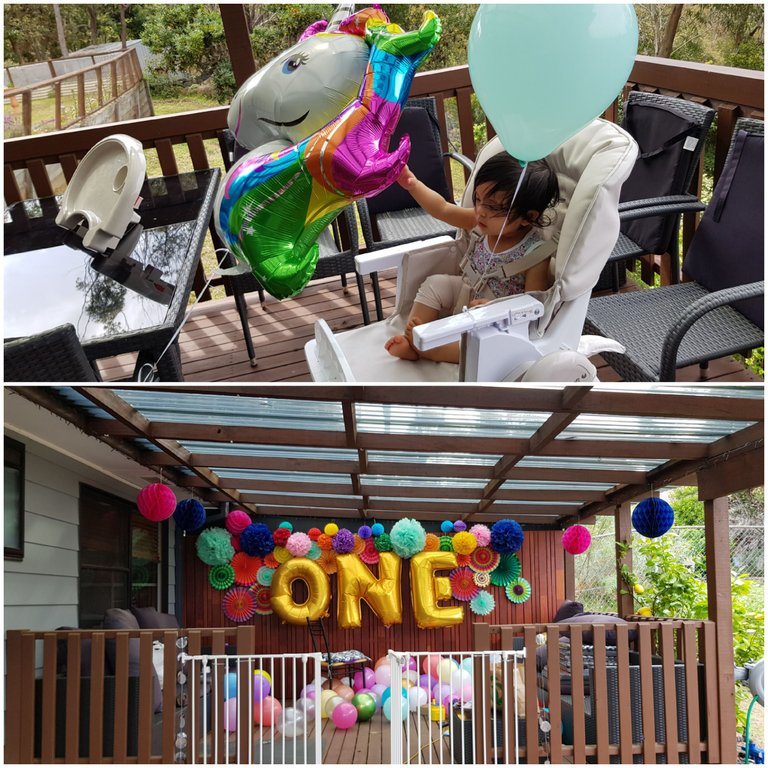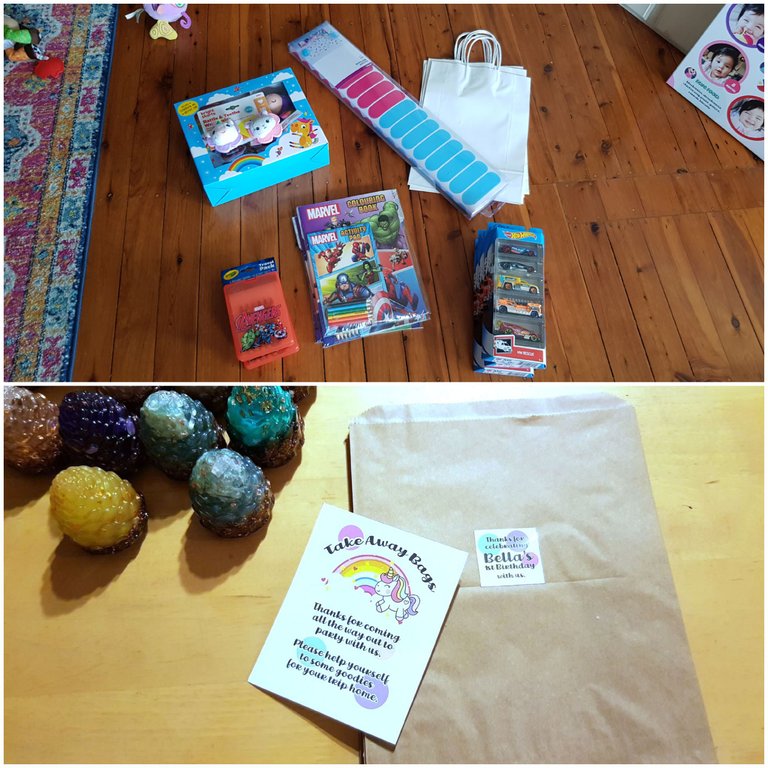 And finally THE DAY
Ohh man....
It rained the night before and right up to 2 hours before the party..
Half the feature wall was either soaked or fell apart. The tables and chairs were wet.. and I had a crap ton of food prep still left to do despite staying up the night before getting as much as I could done.
People arrived well before I was finished making food and even then I still had to assemble and decorate the cake.
Thank f. my high school besties were there to save the day and finished the cake for me because
at that point I was way past done.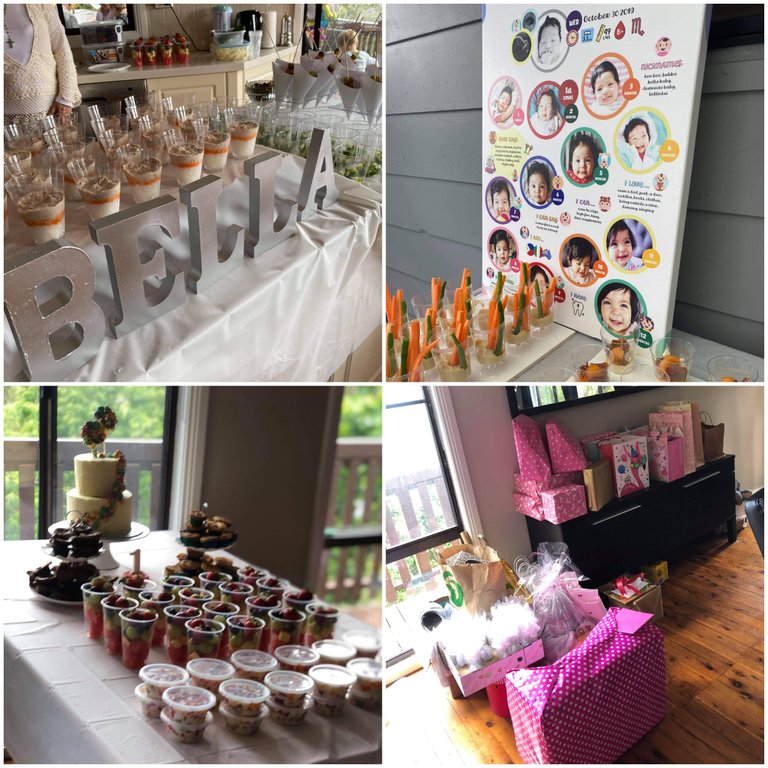 Thankfully everything worked out in the end.
It wasn't the picture perfect event I had wanted (I'm actually lucky to even have pictures 🤦🏻‍♀️) but Bella had a great time and got to hang out with her little cousins.
Everyone left full and with a couple of bags of food and goodies for the trip home, and we got to celebrate with day with our loved ones.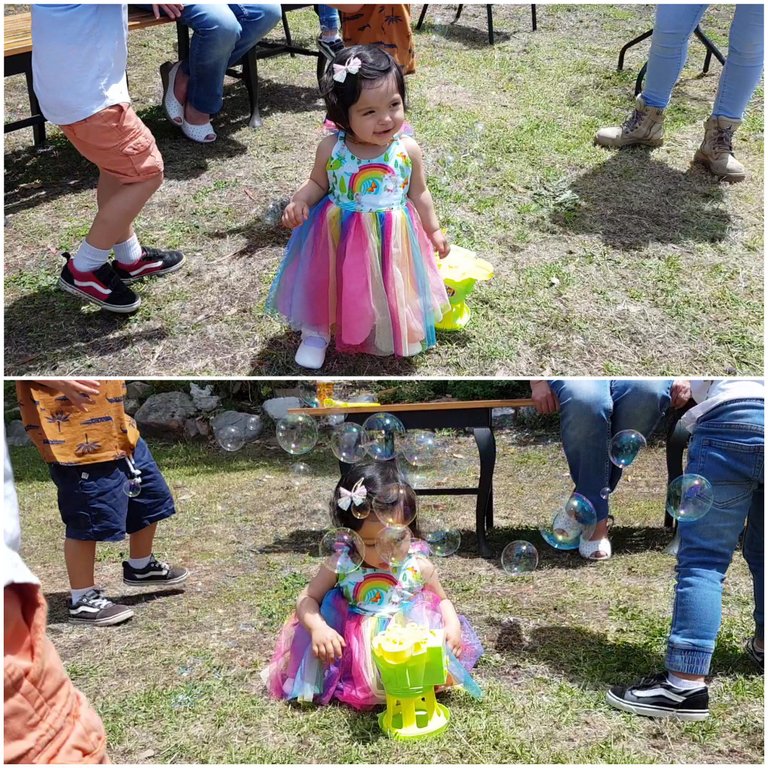 With everything going on I didn't get a chance to do the cake smash photoshoot I til the day after.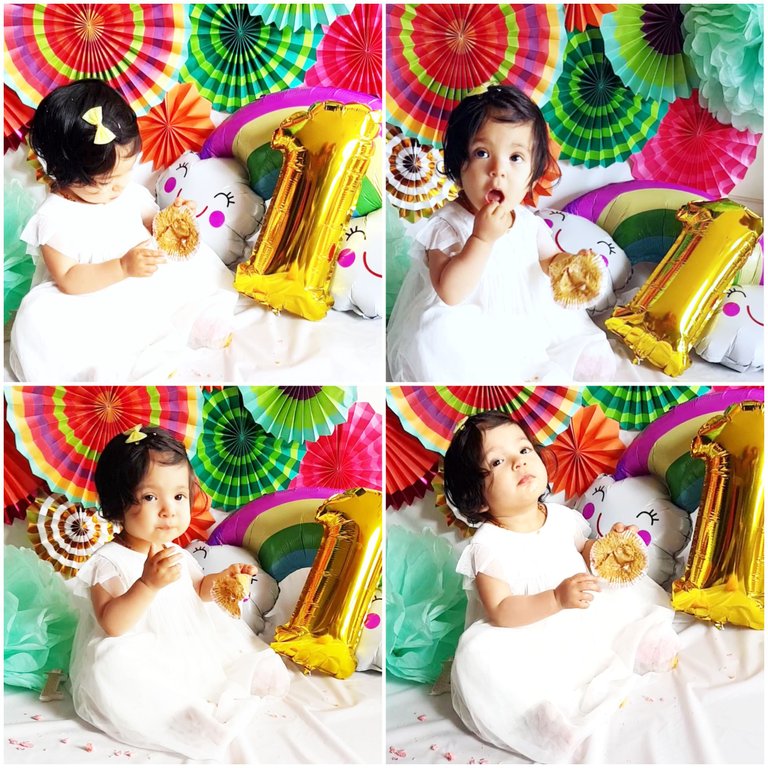 The idea of her digging into a full size cake seemed excessive especially since we don't give her any sweets so I opted for a cupcake smash instead.
Tell ya what though..
Her birthday this year I'm getting catered. Stuff doing all that again. Wtf was I thinking? I can't even blame lack of sleep for my poor judgement. I simply lost my damn mind.
3 months on....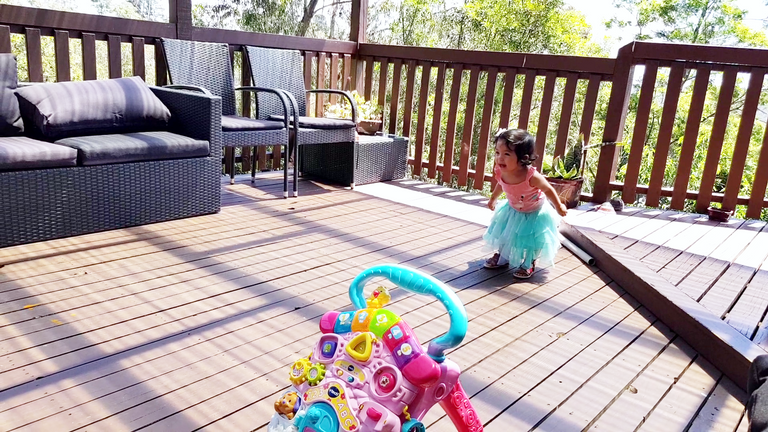 She's a little big girl now.
Always on the go, always getting into things. She's very quick and often picks things up the first go and practices what she learns. Like how to get down from the bed and get back up on the bed... 🤦🏻‍♀️🤦🏻‍♀️🤦🏻‍♀️
We're still co-sleeping but that's not a bad thing especially since I miss her being a baby. I miss how little and squishy she was and how she would just stay put :D
12 months went in a blink.
❤🧸1️⃣
---
---