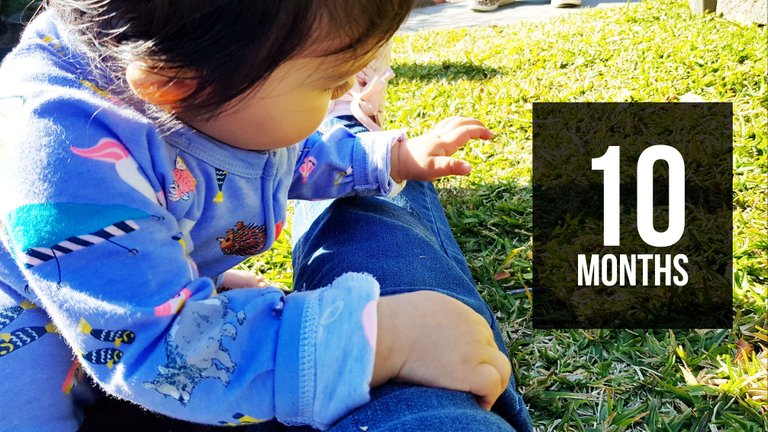 Wow.. 10 months.
Where did the time go?
At 10 months there really hasn't been anything new, just a lot of improving on the things she picked up at 9 months like..
High Fives
Claps hands at "Good Girl" "Yay" generally anything she's pleased about ~ so she gets the concept of clapping, when it's done and why we do it.
Waves "Hi" and "Bye"
A lot more responsive to "No" and "Ow", and gives a hug when it's "Ow"
Knows certain toys and gets them when we ask her to find them like her Maracas.
Her balance is tons better and has taken an unassisted step here and there.
Food wise, she's eating more not just quantity wise but also variety. Current favourite is avocado with coconut milk, and anything with rice or pasta 😂
Still no visible teeth. There's one that looks like it's about to break through gums but it's been like that for a week so who knows when that's coming out.
The good news is her amber necklace arrived today.
Purchased from a local etsy seller, A Life In Harmony, that specialises in amber jewellery, it's beautiful in person and even came with a authenticity tag with serial number.
I put it on her immediately this afternoon and tonight's the big test. I'm hoping she'll sleep through the night tonight 🤞
2 more months and we would have survived her first year.
I wish I could rewind the last 10 months and start over and get more newborn cuddles.
❤🧸1️⃣