So, today I took a class on knife-making. I made two knives throughout the whole day. Both of the knives started out as plain pieces of metal, one was a railroad spike and the other was a horseshoe cut in half.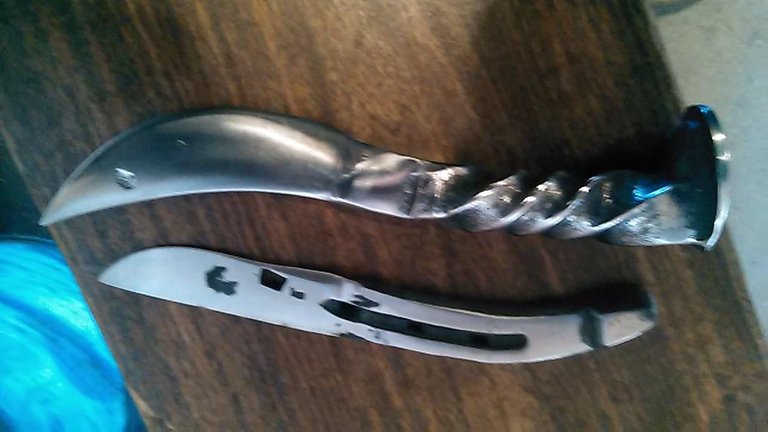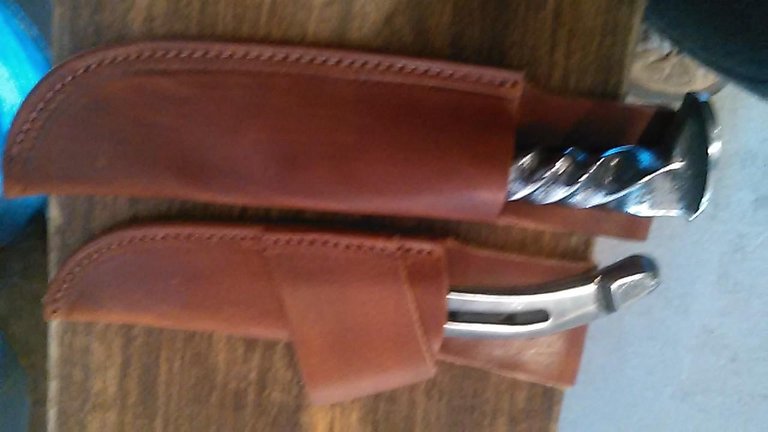 I made the horseshoe knife first. I heated up the horseshoe half in a gas forge first, then straightened it out. Next I started on the blade. It went in and out of the forge several times before the blade was shaped the way I wanted it. I had the most trouble getting the tip pointed. I finished shaping the rest of the little things on the knife. Now it was time to sand, buff, and polish my unfinished knife.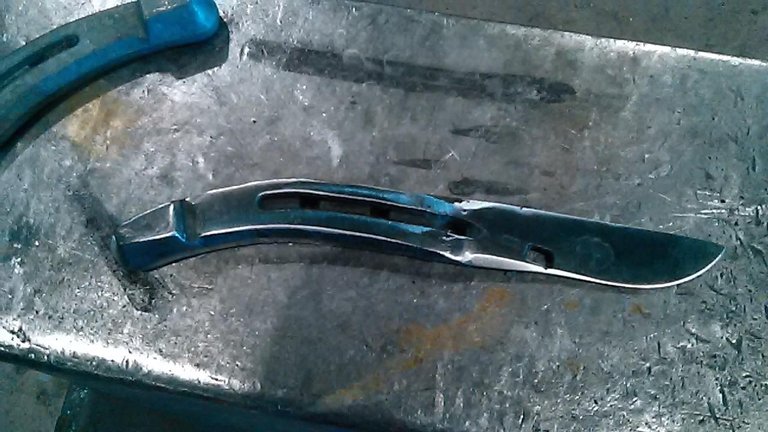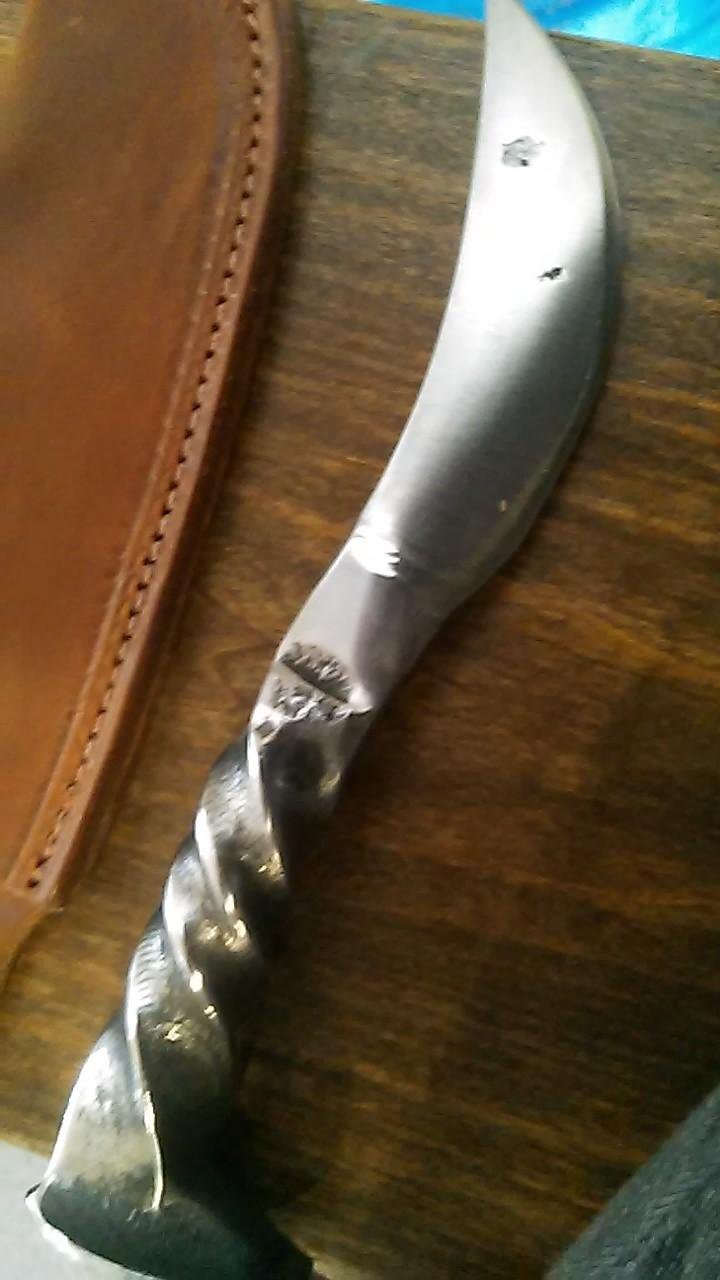 The railroad spike knife was a little more complicated as it had a twist. To put the twist in I heated up the knife and clamped the blade in place while I used a special tool to grip the top of the spike and twist. Right after I made the spiral I bent the handle slightly. I made the blade first before twisting the handle.