There is a rumor going around that opening Splinterlands packs with a Mene Box on hand will result in finding a gold foil card in the pack.
On last week's Mene Monday, I tested the theory of the Lucky Mene Box by opening two sets of Splinterlands packs: one without a Mene Box on hand, and then opening a second pack with my Lucky Mene Box.
To my delight, I found two gold foil cards in the second pack while holding my Lucky Mene Box!
Do you think it was just a coincidence?
We really need to prove the Lucky Mene Box Theory at least twice, don't you think so too?
So let us do it!!!
Splinterlands Pack Opening without a Mene Box.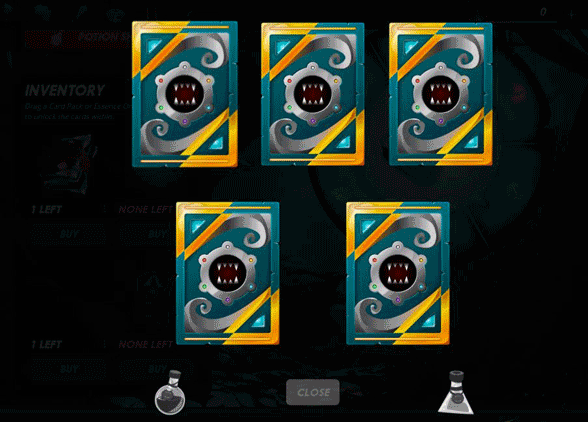 So, without my Mene Box, I found a TYRUS PALADIUM RARE Life Summoner and a TWISTED JESTER RARE Death Monster and other common cards.
Not bad at all, but NO GOLD FOIL cards.
---

And now...
Splinterlands Pack Opening with my Mene Box on hand.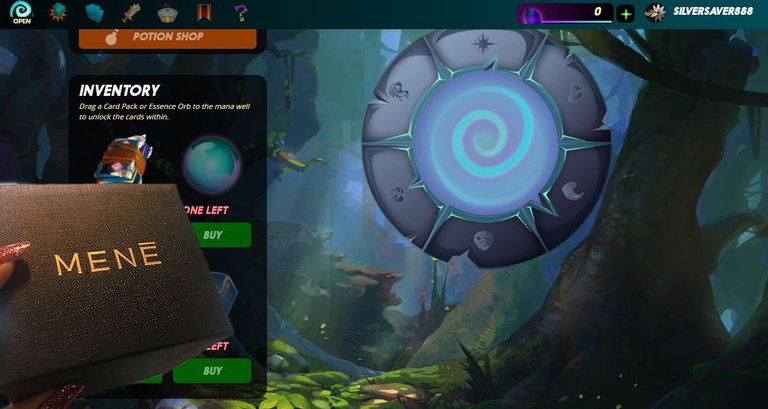 ---
The first card is a COMMON Fire Monster, Giant Roc.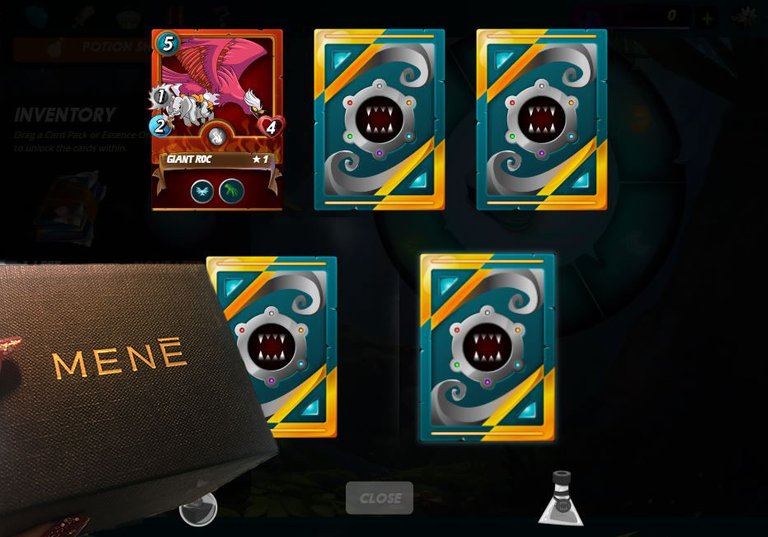 ---
The second card is a COMMON Neutral Monster, Peaceful Ginat.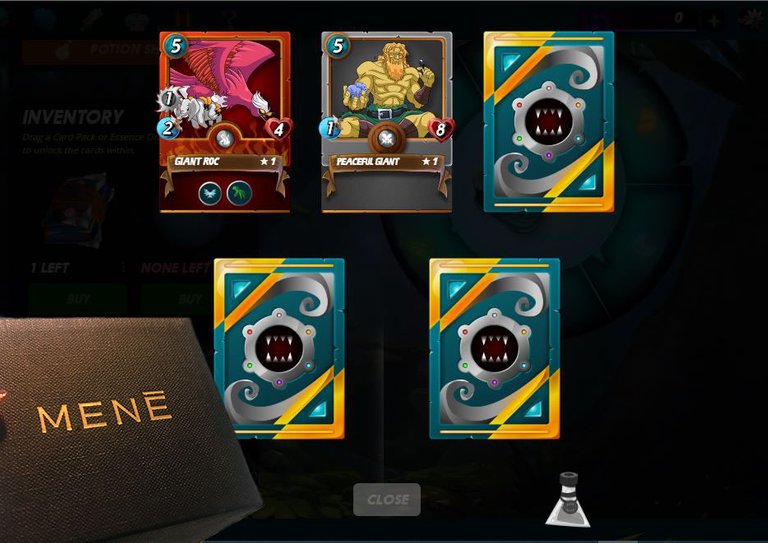 ---
The third card is a COMMON Death Monster, Spineback Wolf. Hmmmm... two unopened cards remaining. Come on, gold foil card!!!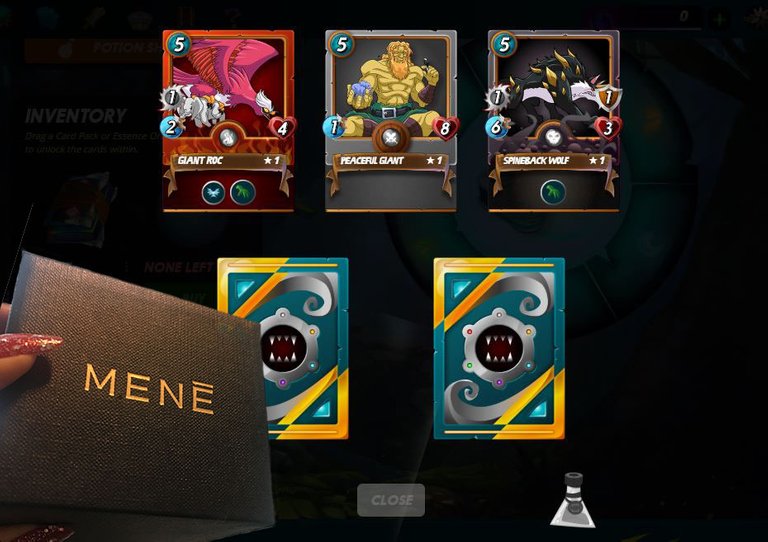 ---
Oh no... the fourth card is another COMMON card, a Life Monster Feral Spirit! Oh no! We only have on card left to open. Oh please, Mene Box, please do not disappoint me!!! Show us that you are trully a Lucky Mene Box!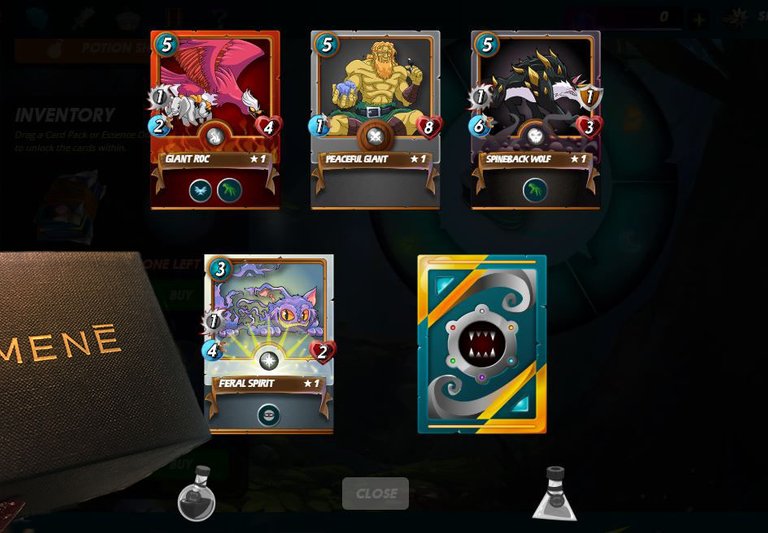 ---
Come on, Lucky Mene Box... give me a GOLD FOIL card!!! Or I swear, I will give away all the Mene boxes accumulating on my book shelves
!!! (Yeah, I have Mene boxes galore, they occupy several shelves of my book case.)
---
Okay... here we go..... The fifth and last card is....
---
OMG!!!!! O. M. G. !!!!!!!!!!!!!! IT IS A RARE GOLD FOIL CARD!!!
The last card is COCATRICE... a RARE Neutral Monster!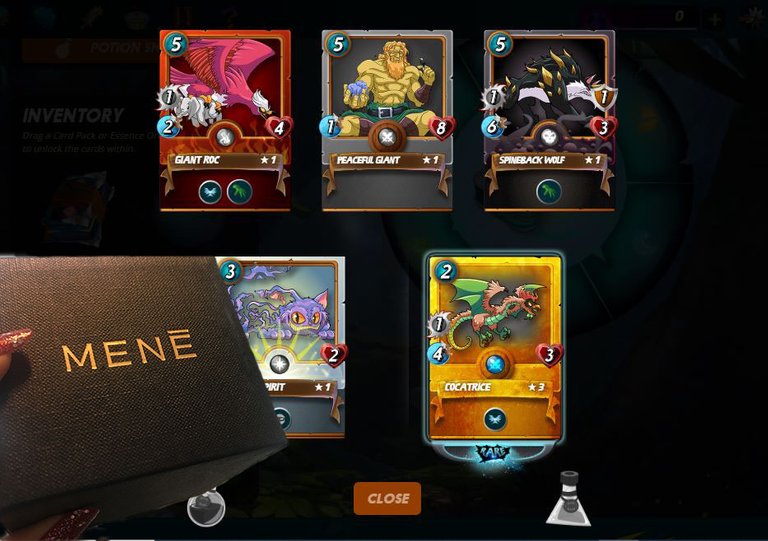 ---
WOW... that was amazing!!!!
---

What??? You are not convinced ??? You think this is another coincidence?
---
Okay... okay then!
Let's open another pack with my Lucky Mene!!! WHAT ARE THE ODDS, right!!! Let us prove the theory wrong!!!
---

Here we go...
Let us open another Splinterlands pack!!!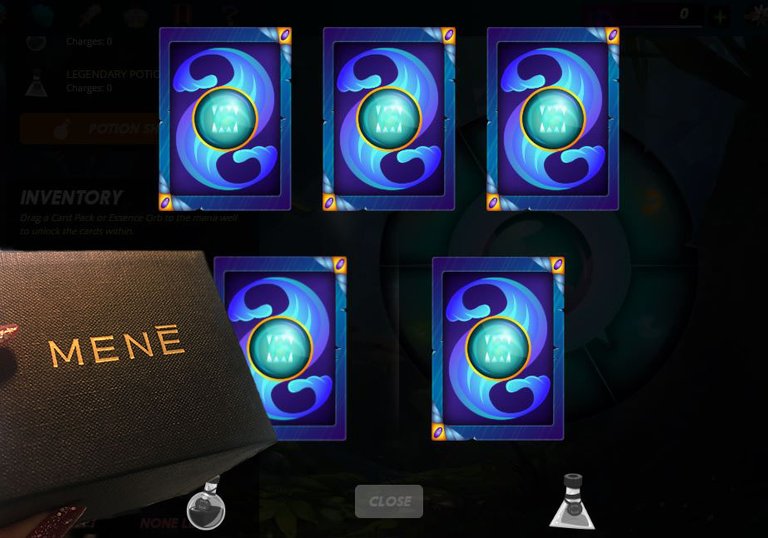 ---
First card: COMMON Life Monster ArmorSmith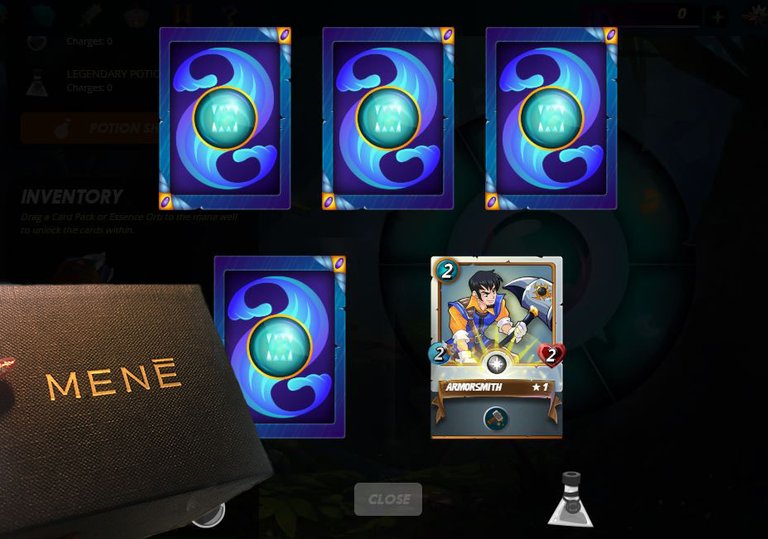 ---
Second card....
DANG!!!! A GOLD FOIL Earth Monster Goblin Chef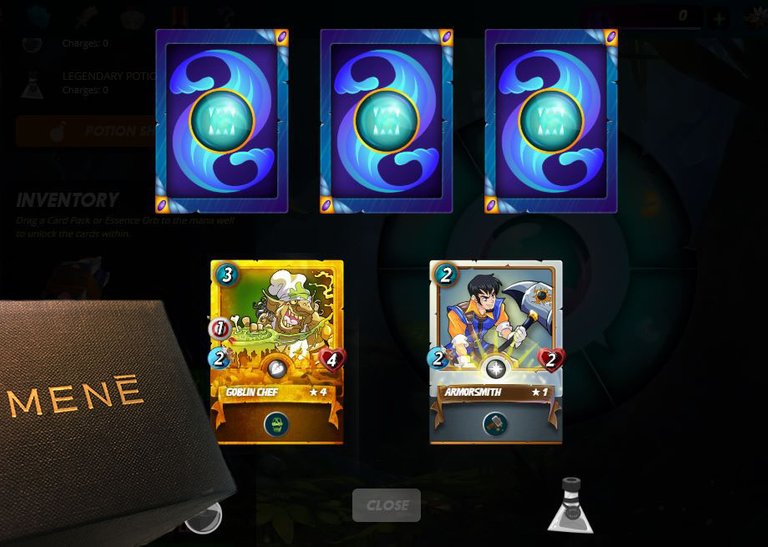 ---
Third card: A COMMON Molten Ogre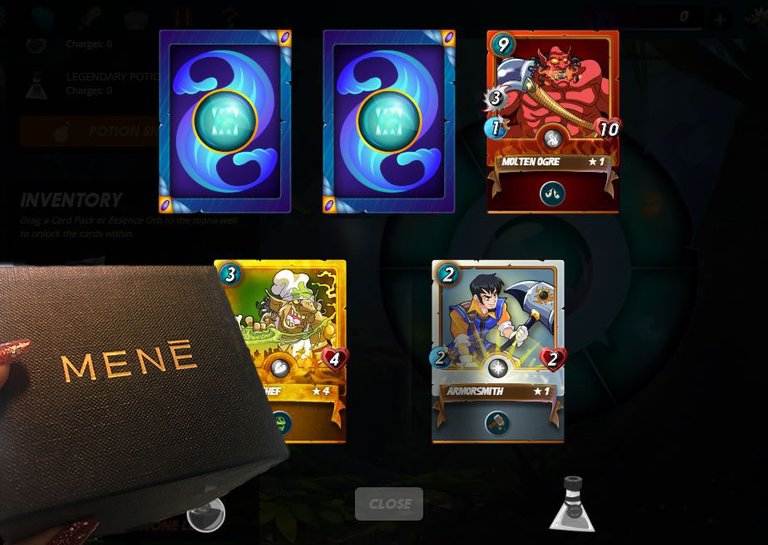 ---
Fourth card: A RARE Undead Archer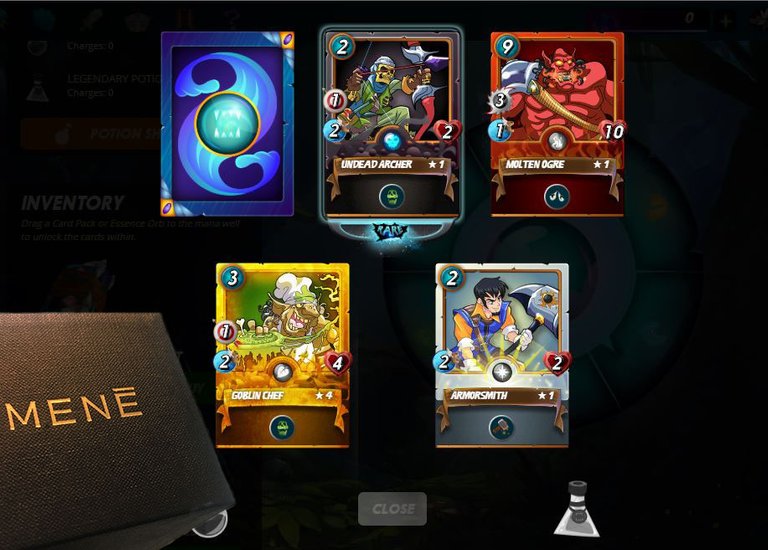 ---
Fifth and last card...
O.M.G!!! Another gold card find!
A GOLD FOIL CARD RARE Water MonsterElectric EEL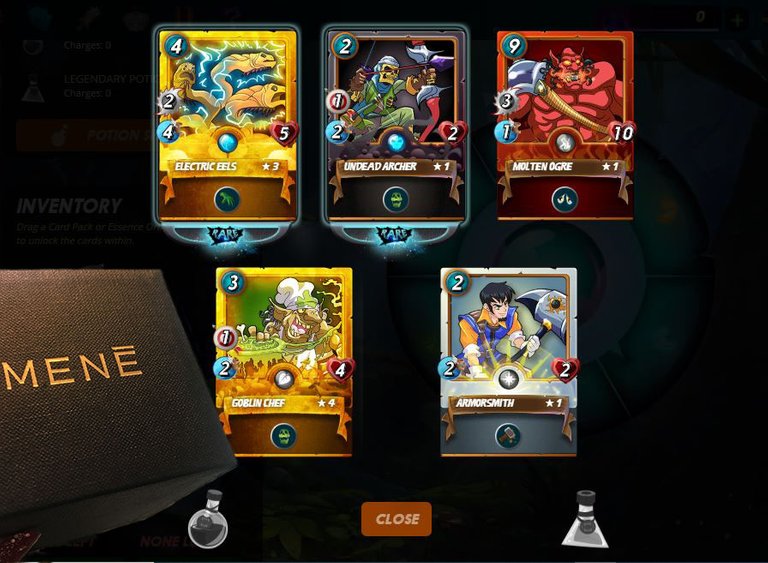 ---
Three packs opened with my Lucky Mene Box on hand, I found a total of FIVE gold foil cards! Three's a charm!!!
---
I think that I have the luckiest MENE box of all!
Do you have a Mene Box? Do you know that every Mene Box comes with pure 24K Mene Gold or Platinum Jewelry???
LOL, Get yourself a Lucky Mene Box!!!
♥.•:¨¨:•.♥.•::•.♥.•:¨¨*:•.♥
Thank you for viewing this article. I will see you again soon!

@silversaver888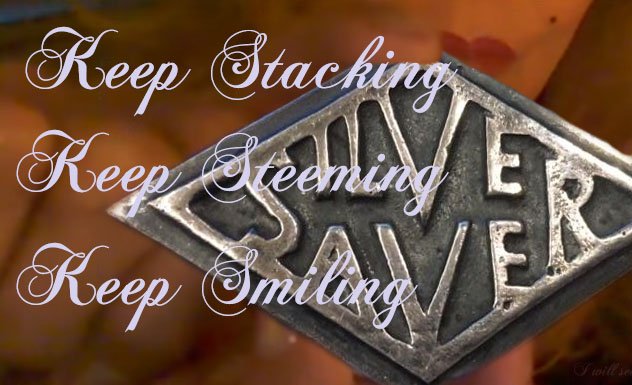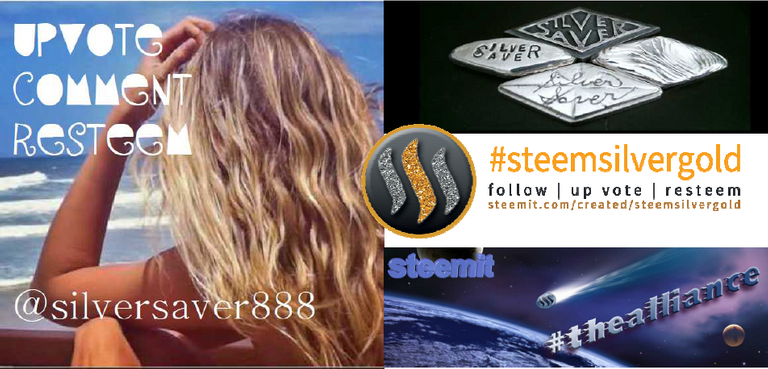 ♥.•:¨¨:•.♥.•::•.♥.•:¨¨*:•.♥
The Silver Saver Channel Bar, ltd. ed.
1 troy ounce, .999 fine silver, hand poured by MK Barz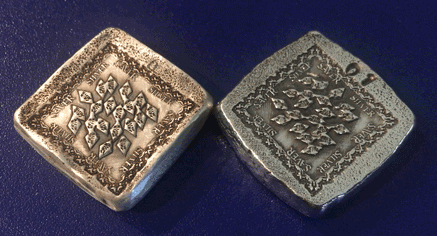 available from MK Barz and Bullion, click the link here. Use discount code: SSA10 to get a 10% discount for the Silver Saver Channel Bar. Thanks for your support! Thank you to the silver savers of steemit who have added the hand-poured Silver Saver Bar to their collection and stack. Do you have a Silver Saver Bar? Please let me know if you do the comment section below.

♥.•:¨¨:•.♥.•::•.♥.•:¨¨*:•.♥
---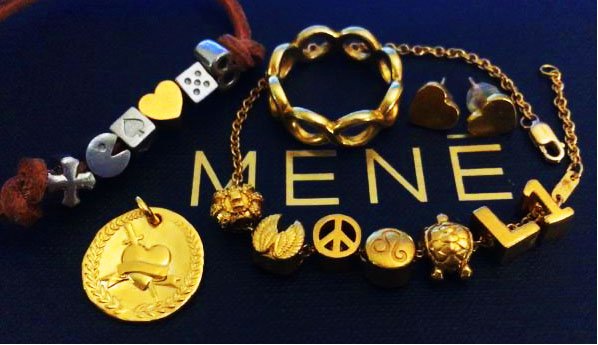 Mene 24K jewelry is a great way to build a gold and platinum stack.
Earn $5 in Mene credit for signing up for Mene with this invite link: https://Mene.com/invite/cK5BKh
---
Happy Mene Monday!!!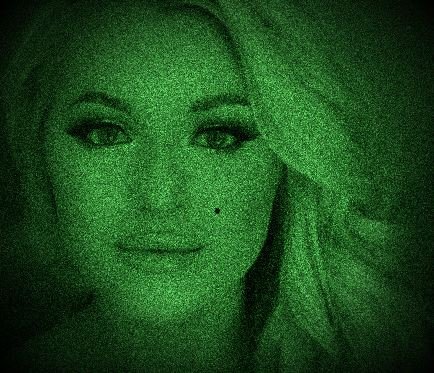 Hugs and Kisses 🤗💕💋!!!!