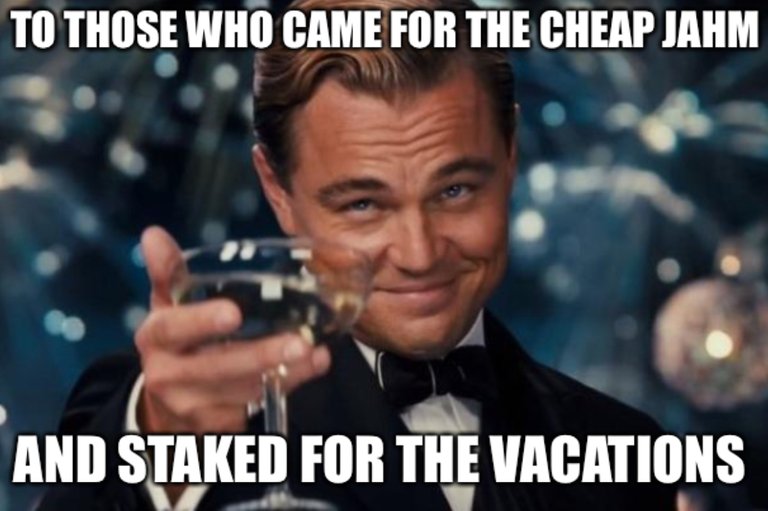 ---

| In meme we trust
Cheers 🥂🥂 to everyone who has been staking their JAHM Tokens— we've made it. It's gonna be a helluva lot easier to reach that coveted stake required to redeem a vacation in Jamaica. JAHM Token Proof Of Stake has been setup and we are moments away from witnessing the first staking rewards distribution.
As expected, the team put a lot of thought and effort into our tokenomics. There were beers thrown, hella shouting and the ludes— just kidding 🤣🤣
Stay tuned and be sure to follow @reggaesteem for JAHM PoS details.
Jah Bless!
---
To celebrate the New Year, I'm giving away...
$250 worth of JAHM on Twitter
5 people win $50 each on 1/15/2020
Follow the instructions here to participate: