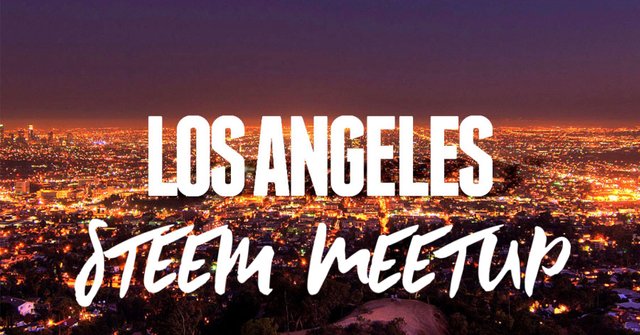 That's right, it's Meetup time!
If you are in the Southern California area and are looking to come meet with some other local Steemians, then please mark your calendars for Saturday, August 31st!
Edit- Depending on how many people we have interested we may need to play with the dates a bit. Possibly a Monday morning brunch etc could work better for people. Feel free to DM me your ideas.
I am still working out details (so stay tuned for that), but we will be doing a casual Meetup somewhere downtown on Saturday evening.
I decided last minute to attend the Bitcoin is_ conference in L.A. being put on by Russell Okung (of the Los Angeles Chargers). His mission is to tell newcomers about bitcoin and blockchain technology, and is trying to onboard the "normie" masses essentially. To me this event really needed a Steem presence, so I decided to splurge (when I really shouldn't), and make the trip.
This has always been a clear use case for Steem to me - incorporate crypto and blockchain technology into individuals normal lives, in and easy and fun way. So this event seems right up our alley.
I have been wanting to get a meetup together for awhile, and I figured that since I would be in town, it was the prefect opportunity to organize one.
I am also going to do my best to round up a few surprise guests, no promises... but I'm gonna give it my best effort.
So if you are in the L.A. area and would like to attend, make a comment below!
Based on the estimated numbers, I'll organize the location etc. It could be as simple as getting a beer at a pub, or if I can round up some support ... and maybe some big bitcoin names 😱... it could be a little conference of sorts. I'll see what I can make happen in a week! 🙃
More details to come!
Hope to see you there,
Justine