Market Friday Times Square
A post for Market Friday hosted by @dswigle, if you haven't followed her yet you should she is one of the kindest and most supportive people here on Steemit, a comment from her is like a ray of sunshine on your page.
This is the one tag and daily challenge that I always make a point of joining, and also look through the posts of others that join the challenge and seeing markets from all around the world.
For this weeks post, I am sharing a few shots in what is a big tourist attraction in NYC, but also a market for the Theatre, shopping, sightseeing and other activities, and that is Times Square
Now although there may be some debate on whether some of the shots in this post are Market-related, let me start with one shot that clearly is this cool shop in Times Square Happy Socks, I do like wearing colorful socks and this is a shop I must check out one day.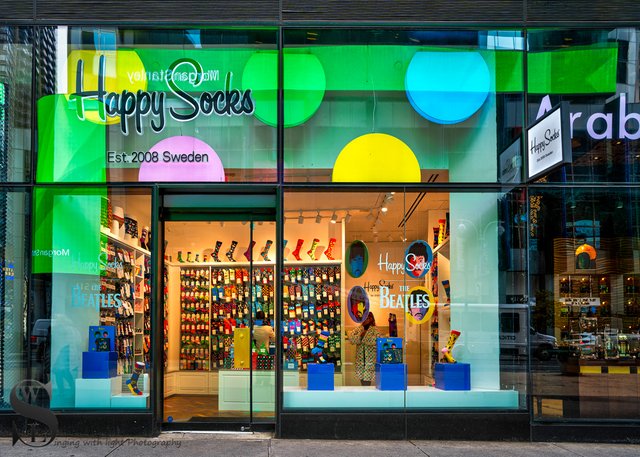 Sony A7iii 21mm F5.6 1/60 Sec ISO 200
Click here to view larger



Speaking of socks, as I said I do love wearing colorful socks, and seldom wear matching pairs, I decided years ago when so often one of a pair of socks seems to get eaten by the washing machine, to stop wearing matching socks and that way one sock magically disappears its not a big deal as I will wear mismatching socks LOL
And semi keeping with the Market Friday theme for the next shot of a big sign advertising Heineken just off Times Square, Back when I used to drink beer Heineken was one of my go to beers and in most of the places I used to travel to it was available.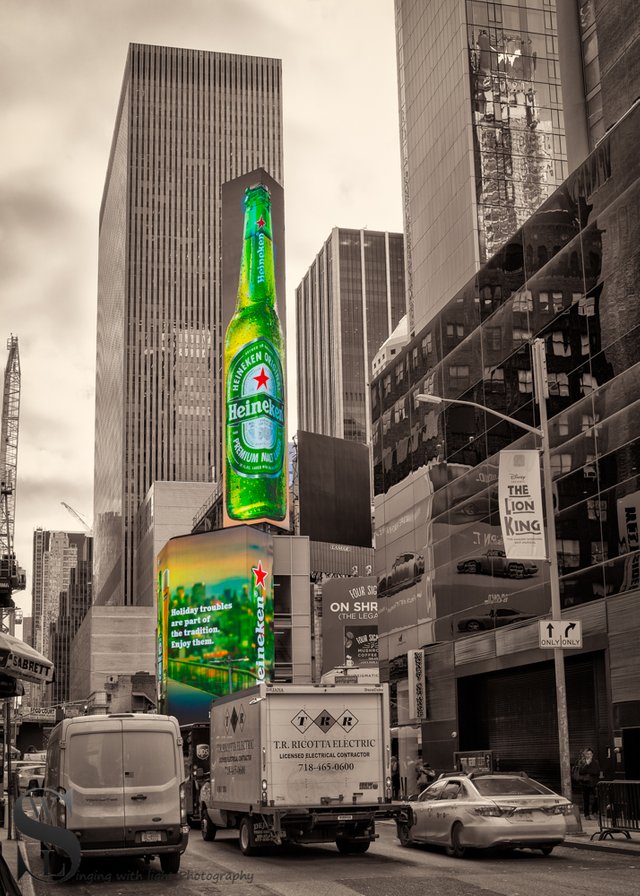 Sony A7iii 28mm F5.6 1/200 Sec ISO 100
Click here to view larger



A shot looking along Times Square, showing plenty of shops and advertising.
11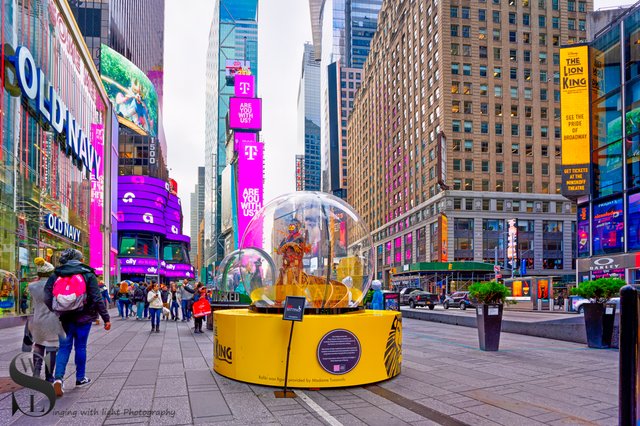 Sony A7iii 17mm F6.3 1/100 Sec ISO 100
Click here to view larger



And the ABC new studio on Broadway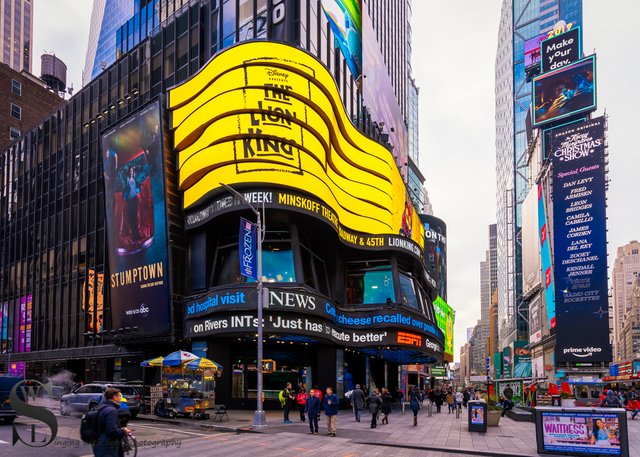 Sony A7iii 20mm F6.3 1/250 Sec ISO 100
Click here to view larger



And finishing off with this shot of a spot where you can grab a bite to eat and take a seat in Times Squaue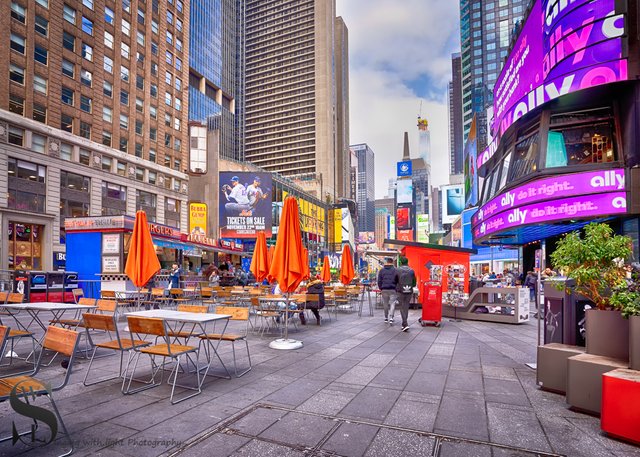 Sony A7iii 17mm F6.3 1/80 Sec ISO 100
Click here to view larger



And that's all folks
---
unless stated otherwise all photos used in my posts are taken and owned by myself, if you wish to use any of my images please contact me.
---

---
steemusa is a Community for and supporting those from of in the United States, and now is in the process of rebuilding stronger than ever join us on Discord








!steemitworldmap 40.752412 lat -73.976960 long Midtown East NYC d3scr