This is my entry for #marketfriday created by our lovely and generous @dswigle. I am still in the mood of looking at beautiful things which could give me some ideas on gifts during the New Year occasion. It is so nice to be able to slowly examine these items of colourful decorative objects and ceramics without being pressured into purchasing anything. This mall on Rama3 road is my favourite place for my walking exercise and lunch meetings with friends.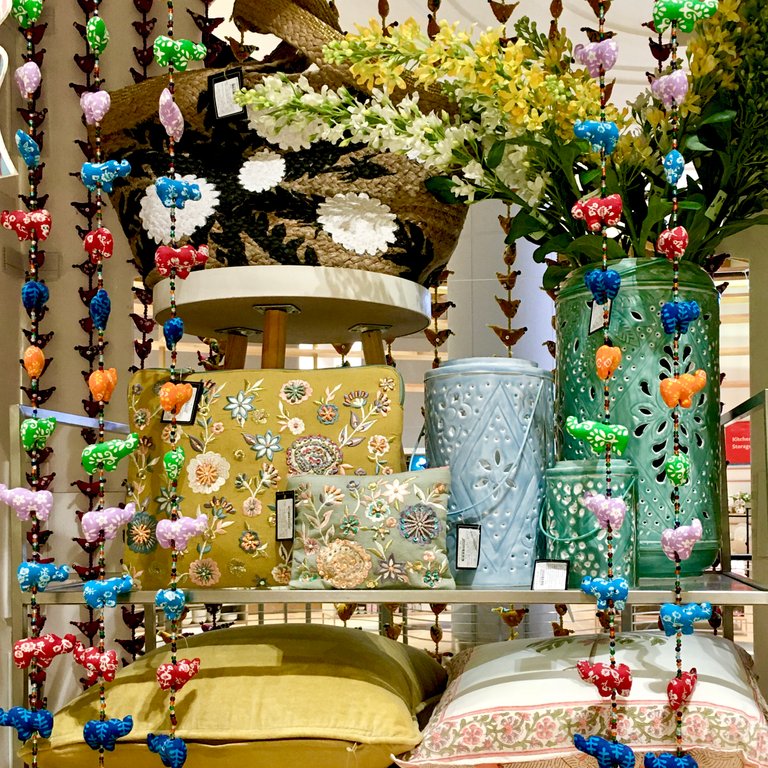 Time truly flies by so fast, I am quite shocked that we are now very close to December and the end of this year. There are still piles of unfinished tasks waiting for my attention. But the moment of relaxation should be enjoyed fully. So, we are going to leave all the stress behind while we walk around absorbing all the good vibes from colourful objects which were nicely displayed for our attention.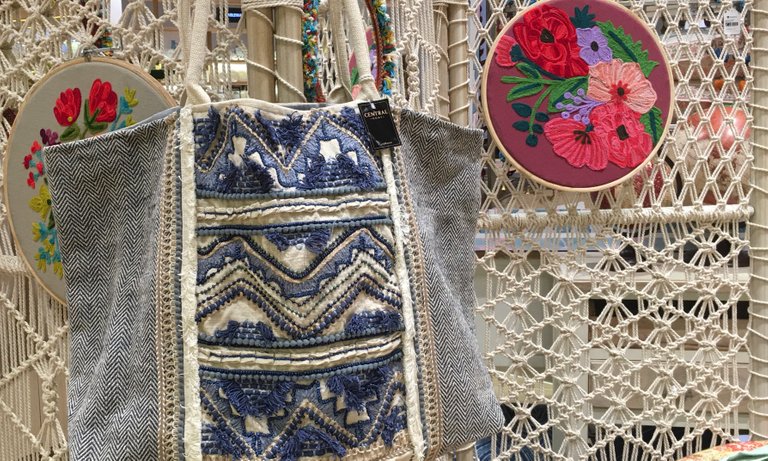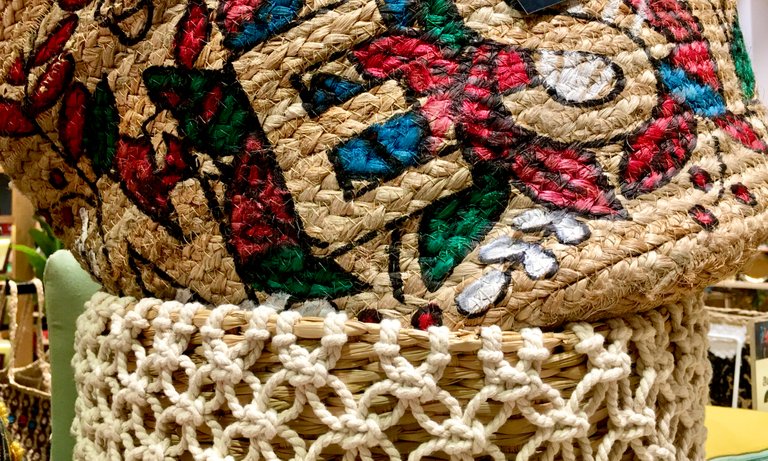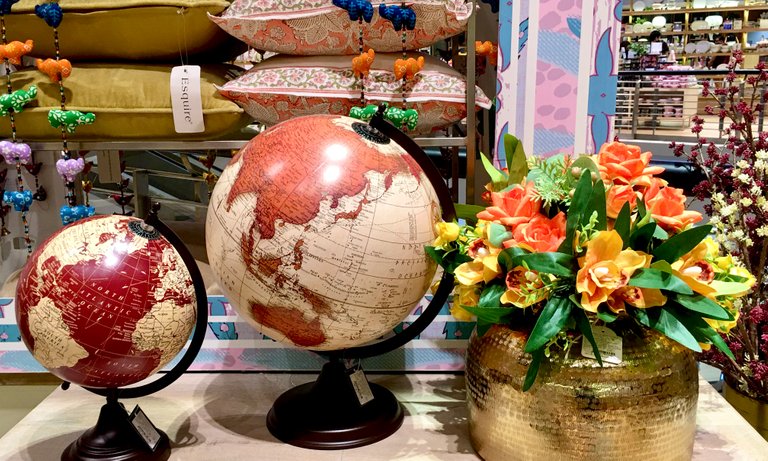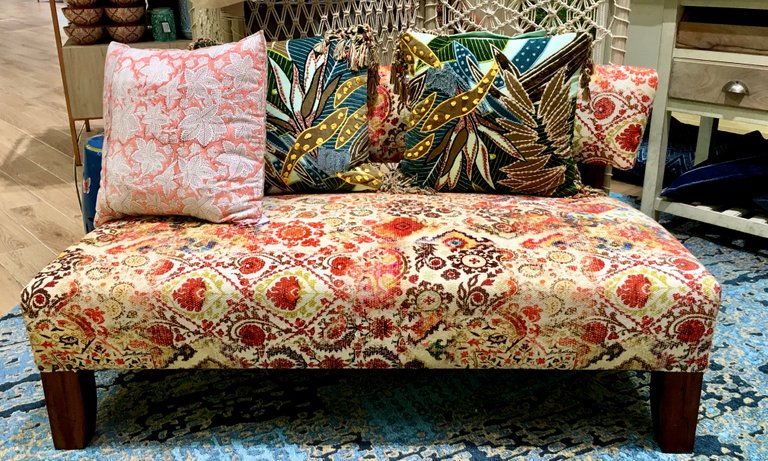 There seems to be a mixture of Indian and Africa designs and colours in the collection this year. These warm colours and hand-made items are very vibrant and cheerful.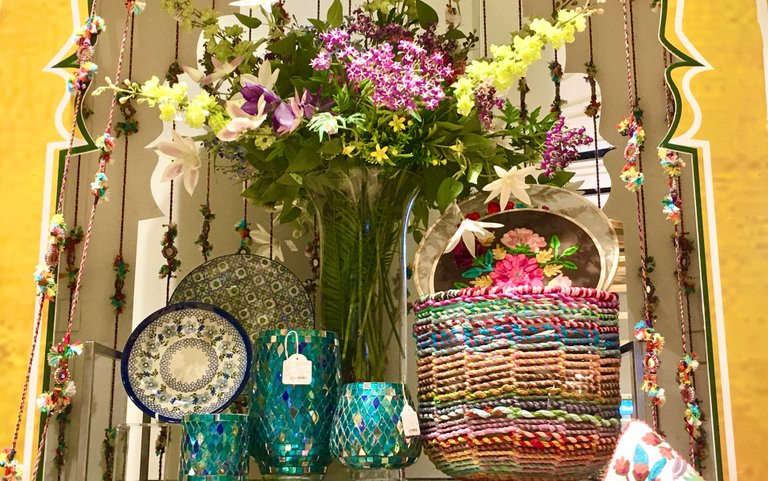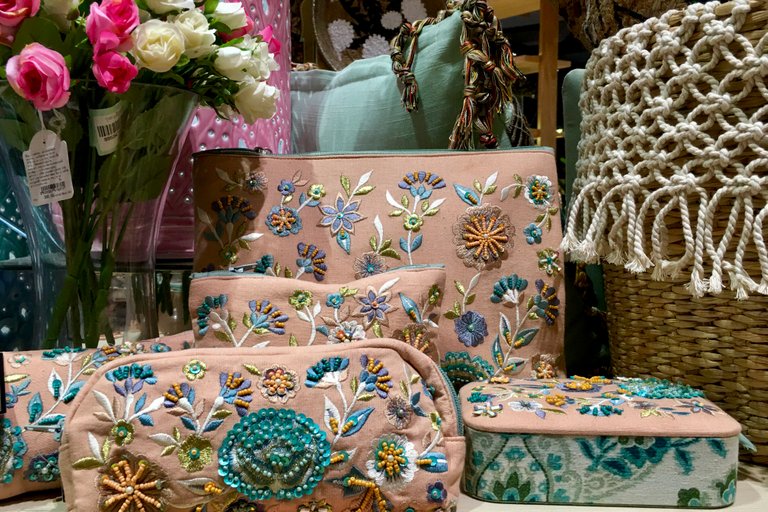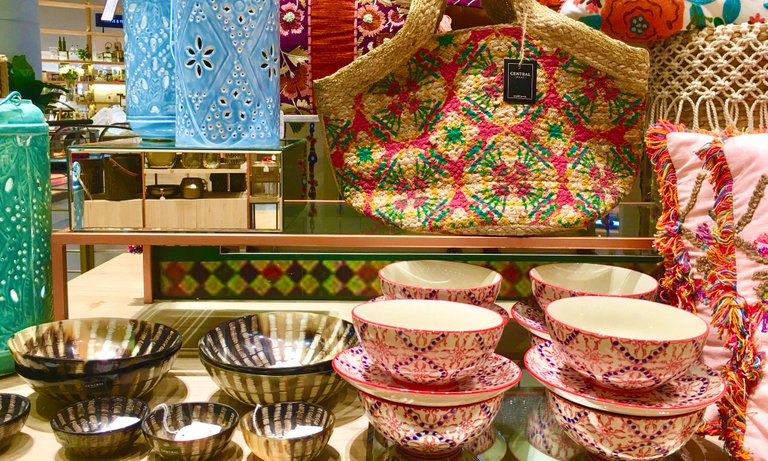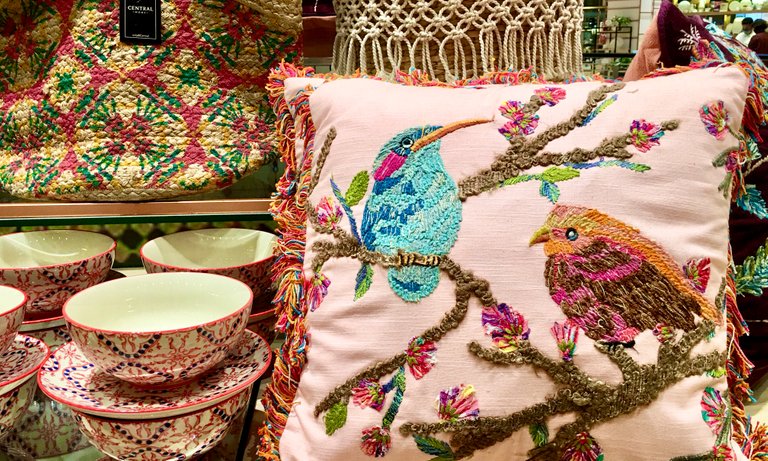 The hand embroidered handiworks in jungle theme are very attractive; I wish I were an interior designer so I could order the whole collection for a client's house. It's more economical to make belief that I was sourcing out the best items for my client.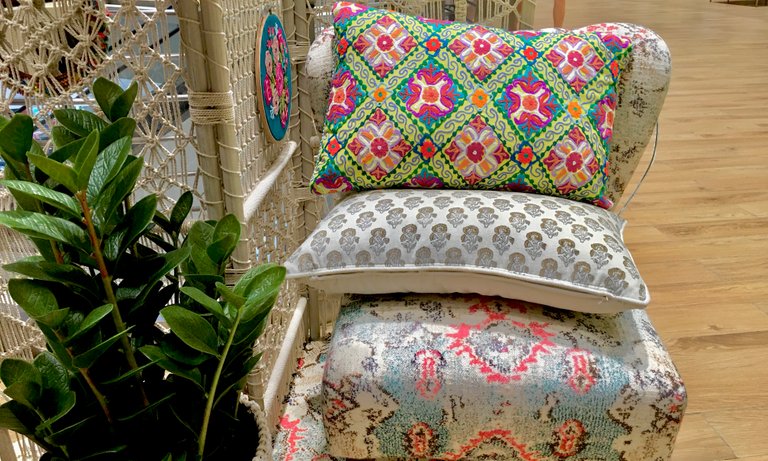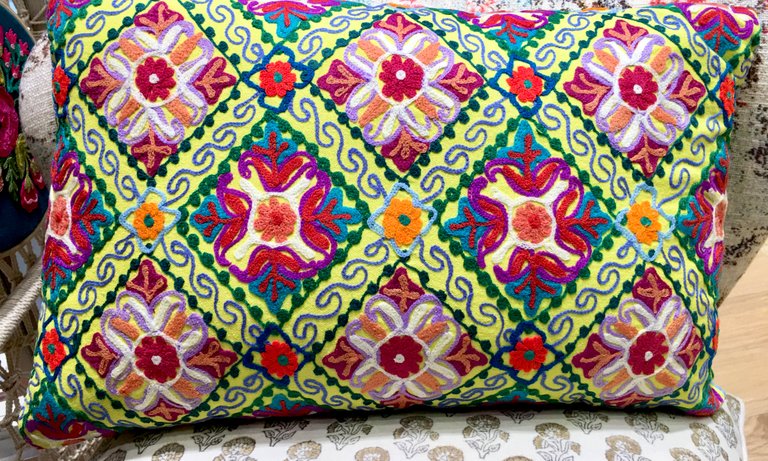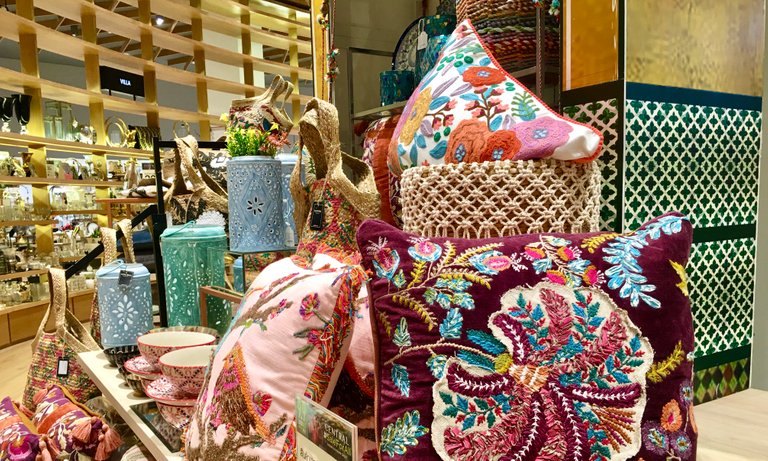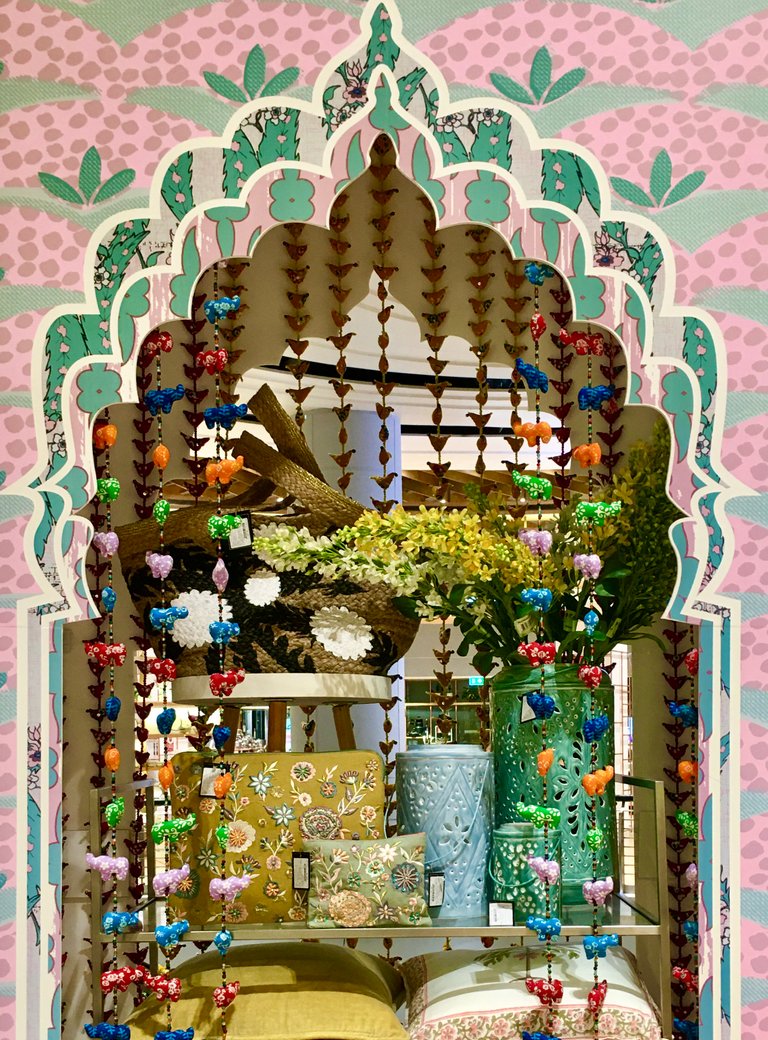 เราเดินดูของแต่งบ้านสวยงาม สีสดใสที่พึ่งจัดใส่ชั้นแสดงที่ห้างชั้นห้าเสร็จ เพื่อเป็นการเชิญชวนให้ลูกค้ามาเลือกซื้อเป็นของขวัญในเทศกาลปีใหม่ที่กำลังจะมาถึง เราคิดดูแล้วก็ตกใจมาก ว่าเวลาผ่านไปเร็วมาก อีกไม่นานก็จะถึงเดือนธันวาคมและปลายปีก่อนขึ้นปีใหม่ เรายังไม่ได้ทำภาระกิจอีกหลายอย่างเลย มัวแต่หาข้ออ้างเพื่อถ่วงเวลาไปเรื่อย สงสัยว่าเราคงต้องจัดการแล้ว แต่วันนี้เราจะไม่คิดมาก เพราะเราจะเดินดูของสีสวยสดงดงามให้สบายใจ สินค้าที่เขาจัดวางทำให้เราเพลิดเพลินไปกับการพักสายตาได้เต็มที่ โดยเฉพาะพวกเครื่องใช้เซรามิกส์ที่ออกแบบได้ดีมาก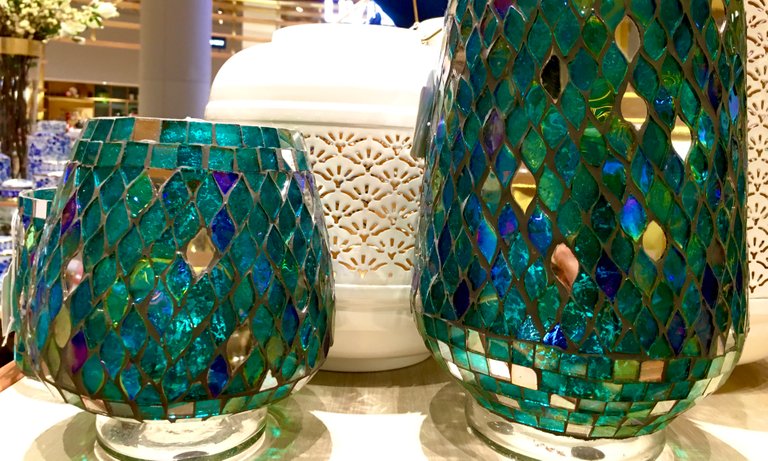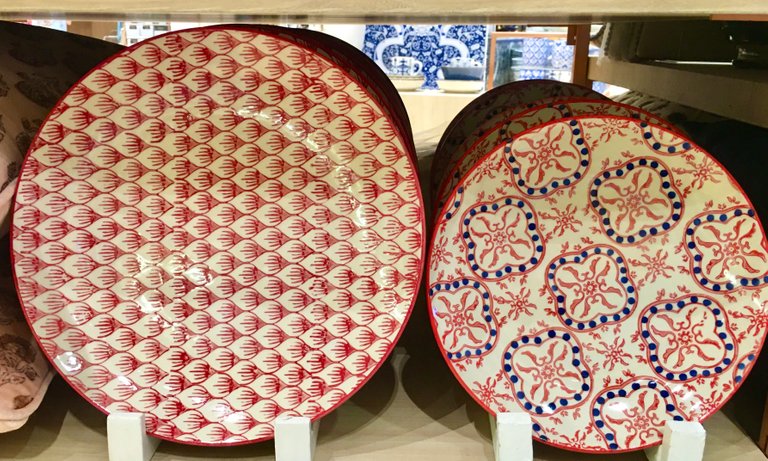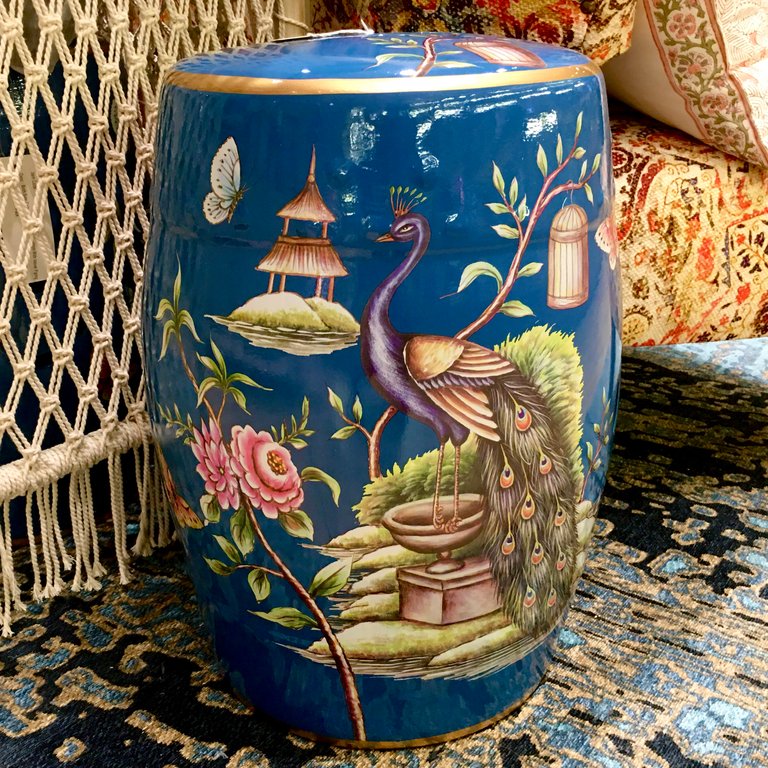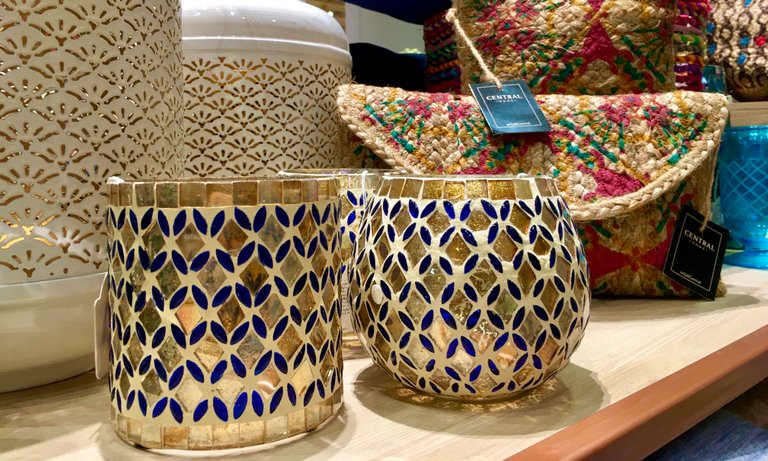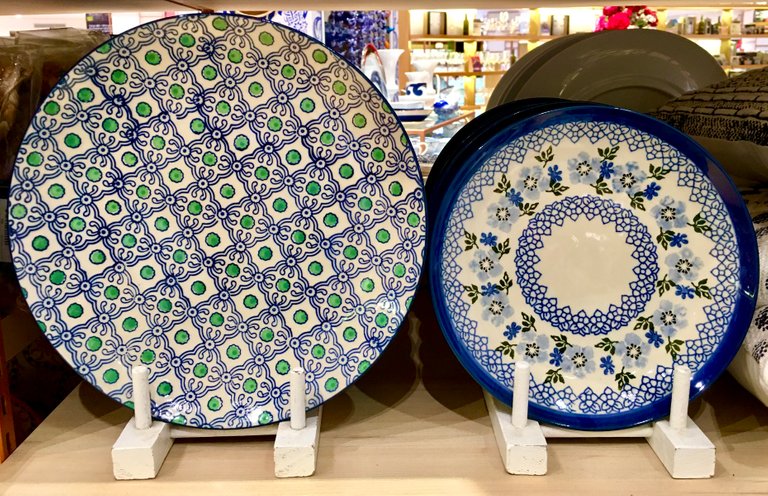 เราก็เดินดูของด้วยความตั้งใจ เพราะเราจินตนาการว่า เราเป็นนักออกแบบตกแต่งบ้าน กำลังเดินหาของไปแต่งบ้านให้ลูกค้า เราคงไม่มีโอกาสเอาของพวกนี้ไปใช้ในบ้านตนเอง เพราะไม่มีที่มากขนาดนั้น และสไตล์ของเราเรียบง่ายติดดินมาก เราใช้ของดีๆแบบนี้ไม่ได้เพราะมันจะพังเร็วมาก ก็ได้แต่ชื่นชมยินดีกับคนที่ออกแบบสร้างสรรค์ ของสวยงามได้มากและหลากหลาย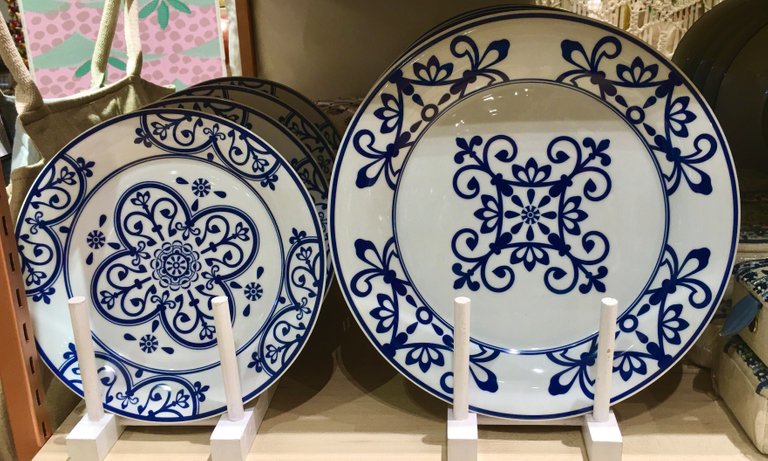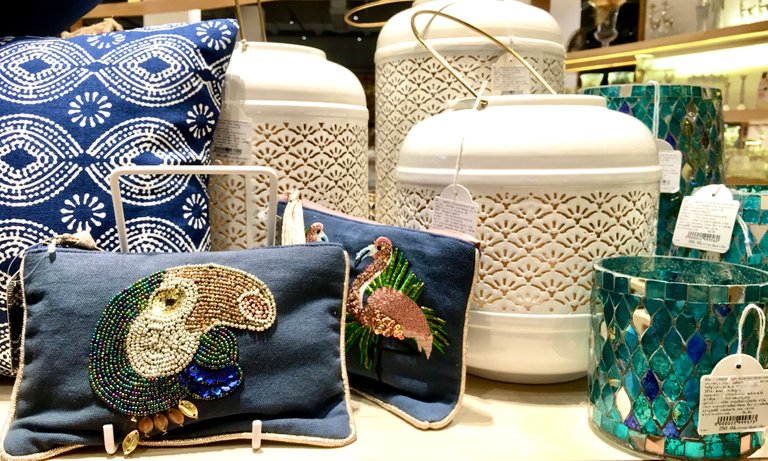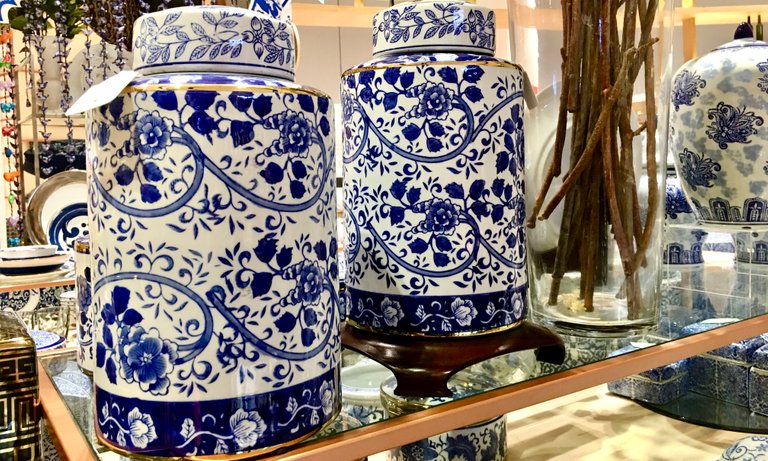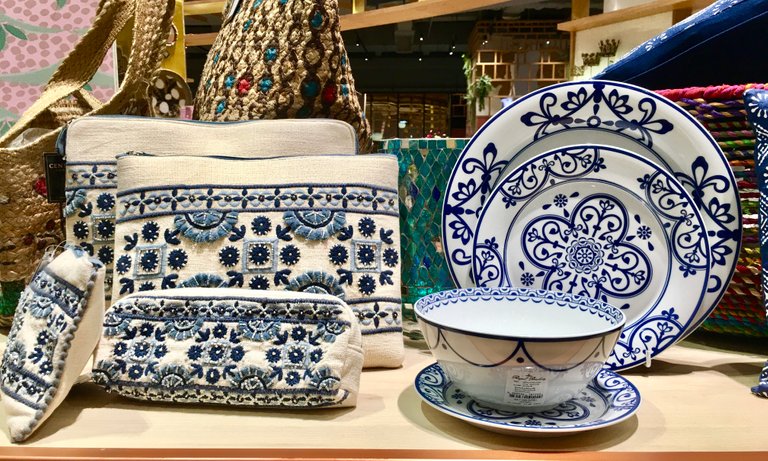 The ceramic section is full of auspicious and symbolic designs to attract wealth and good luck. Though the design is very modern, I still like the blue-and-white best. They somehow make me feel calm and more peaceful. The colour blue is quite healing for me.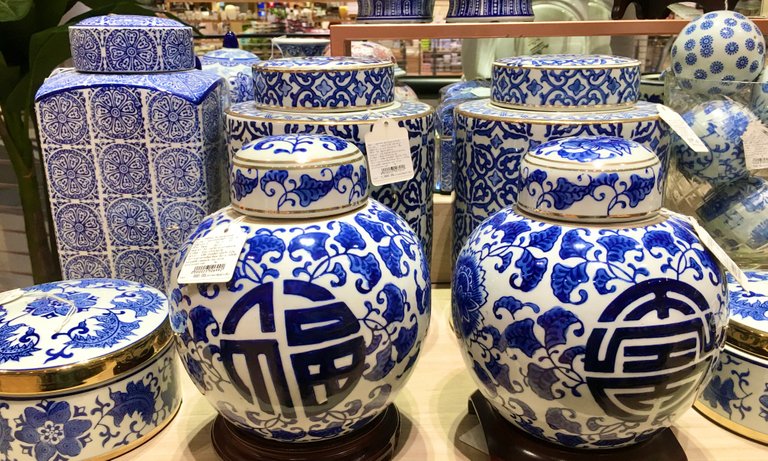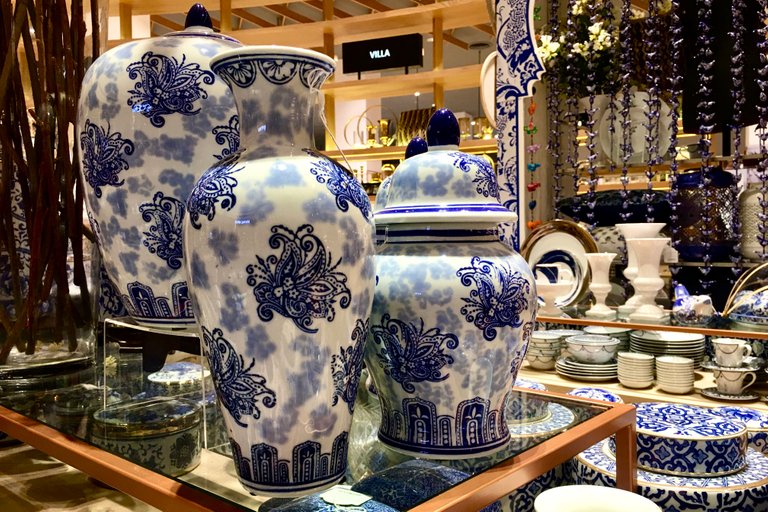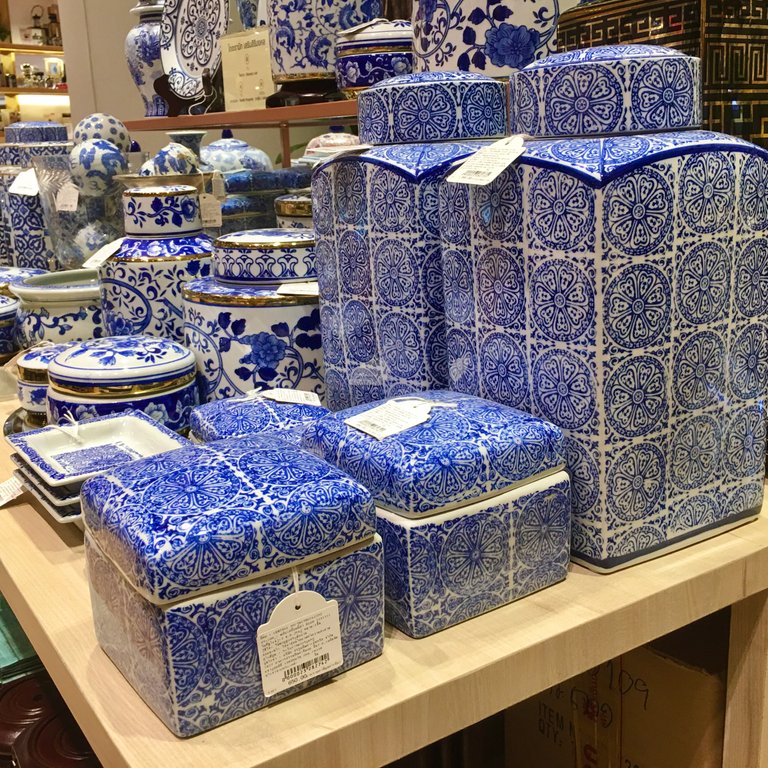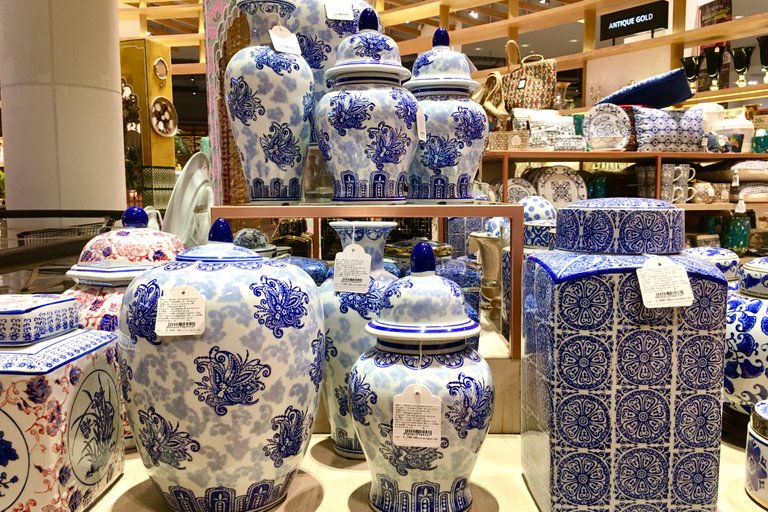 It is quite interesting to see ceramic in black and gold colours. In Feng Shui, black colour means money attraction that's why the cashier areas in Chinese restaurants are often in black colour.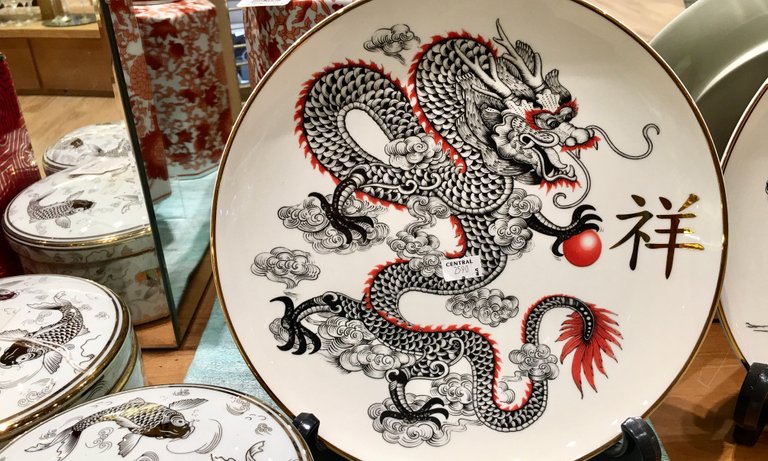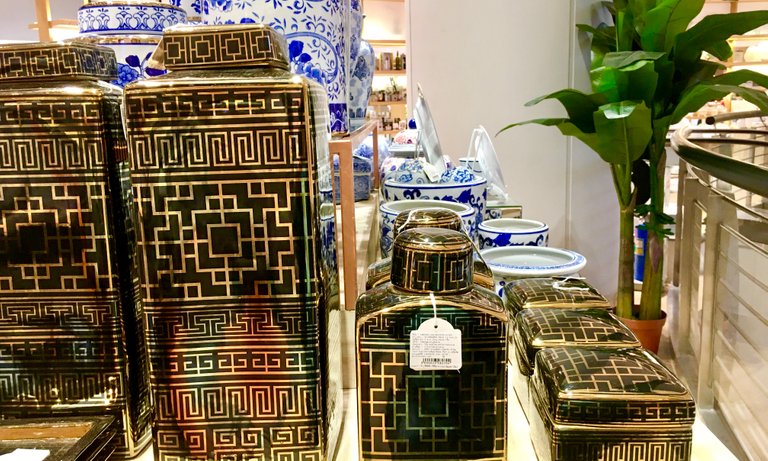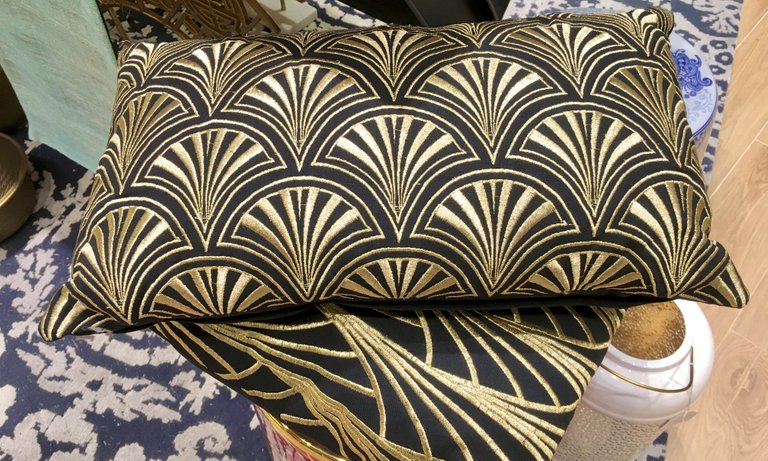 Some gold and red items are also essential for attracting good vibes in the house.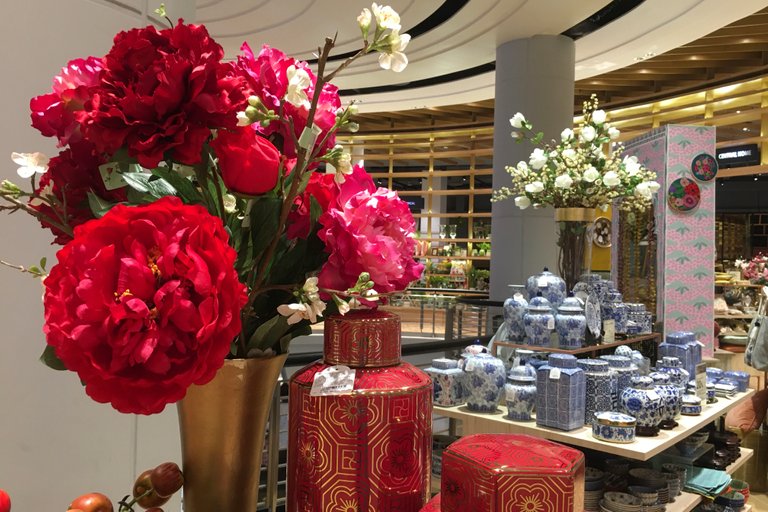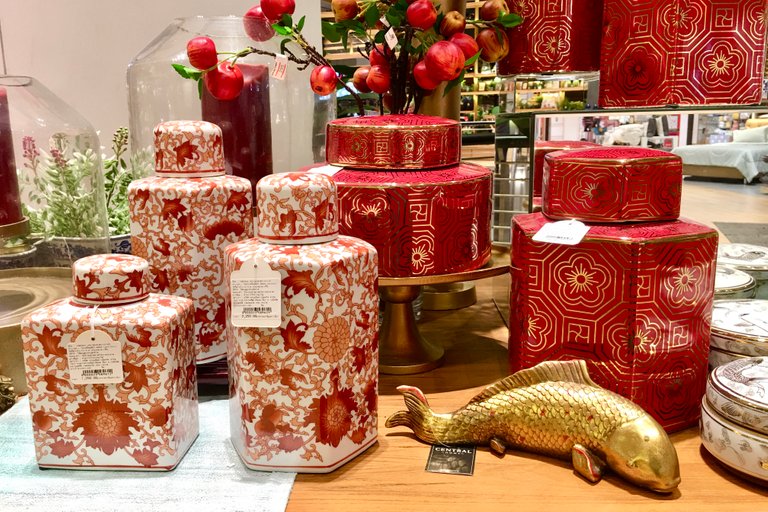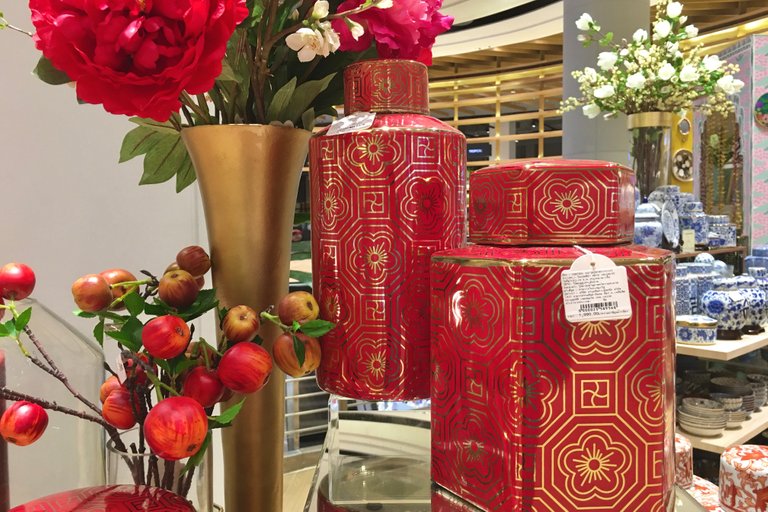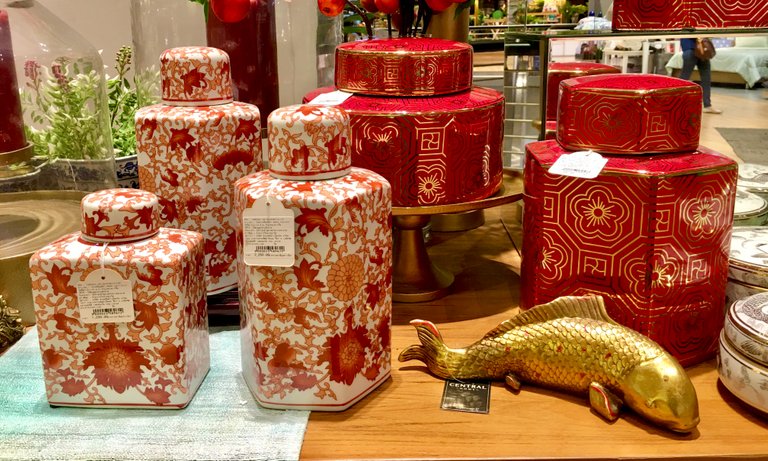 Wishing you all a very nice weekend.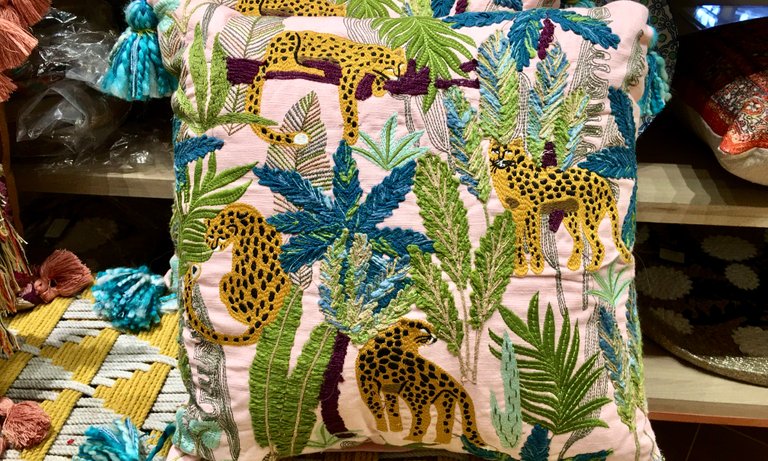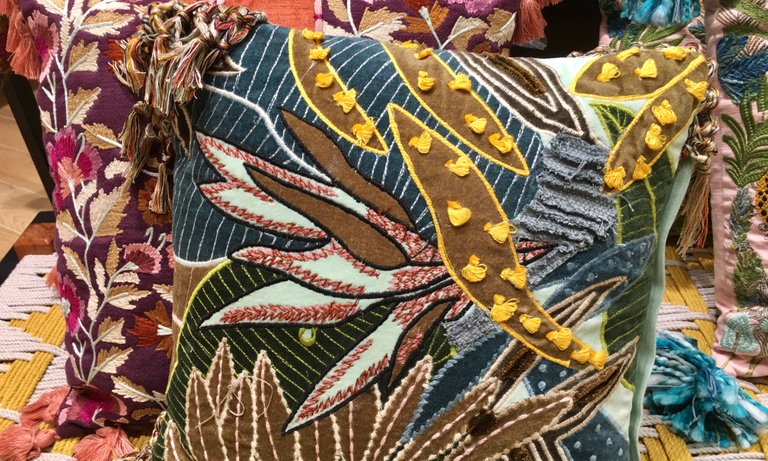 Cheers.