Well today should have been a day's grafting in the new studio.. But that's gone titty up and now not happening, but rather than wallowing in my own self pity. I've had a day in front of the laptop and finishing editing last weeks set for my pal..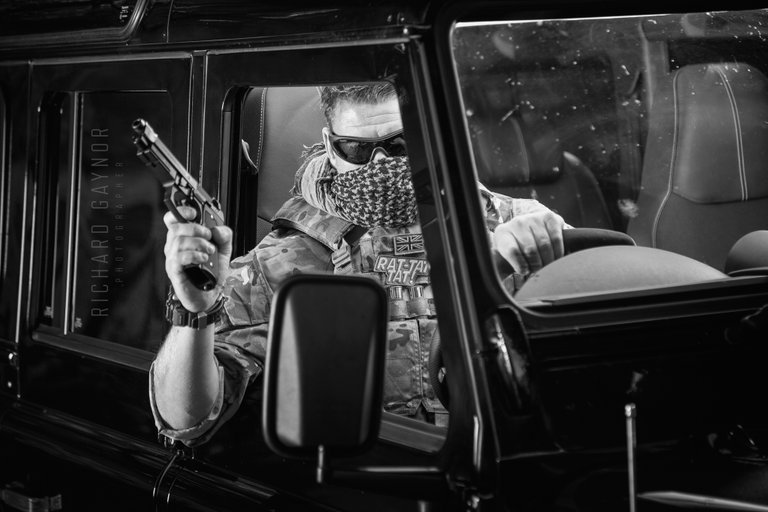 I do love a bit of smoke, throw in a few rays of sun through it and I'm a happy chappy. No need to light it up with flash on this shoot, it was a glorious sunny day.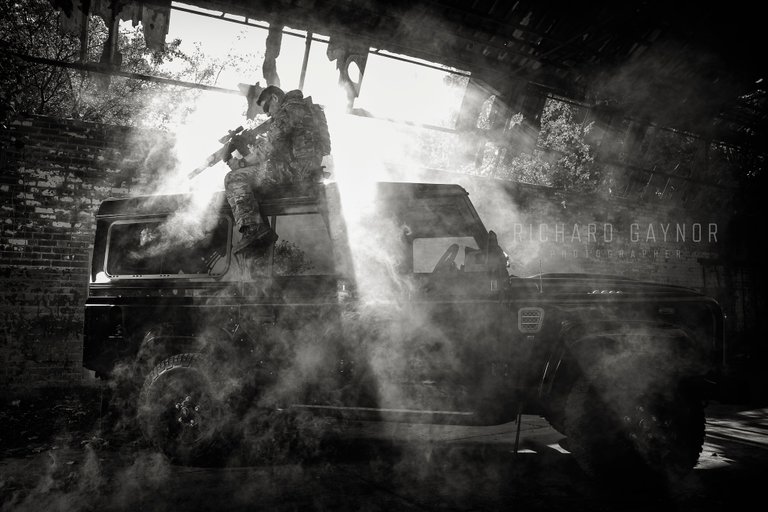 Bailey enjoy's playing soldier, often going airsofting. Which for me, looks like a rather more expensive (but cleaner) version of paintballing?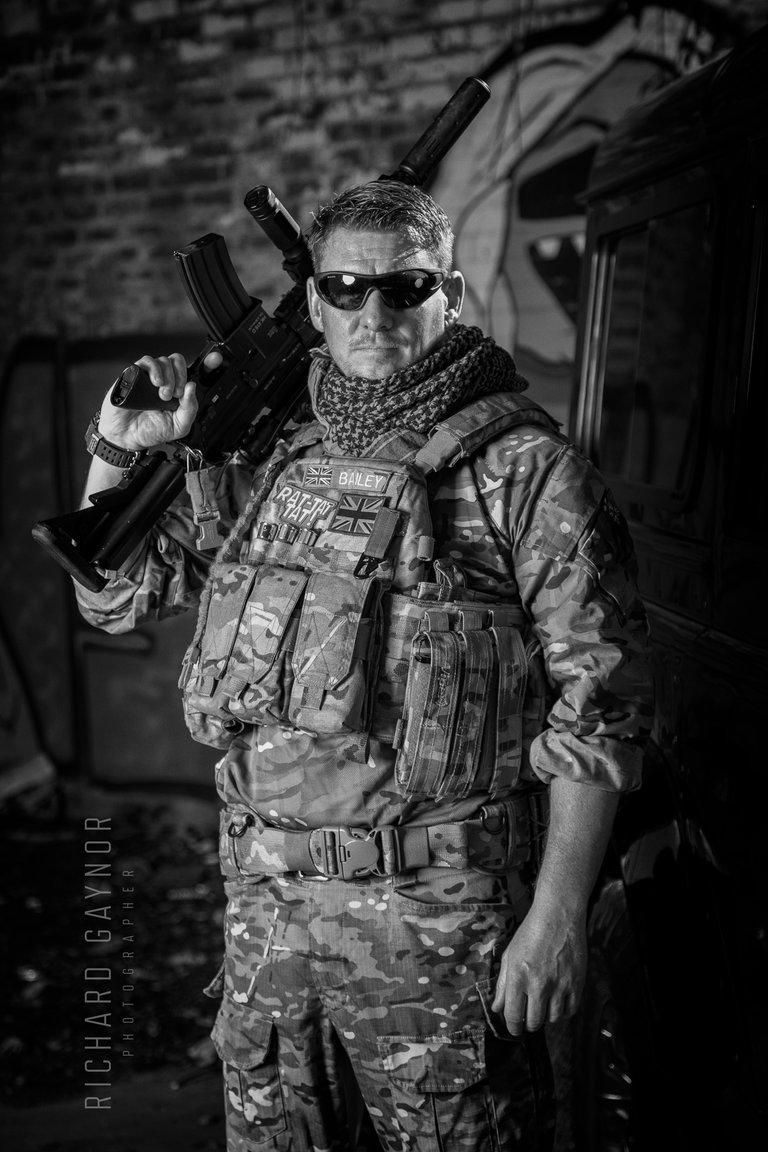 The shoot was mainly about the vehicle though.. Which is his new plaything.