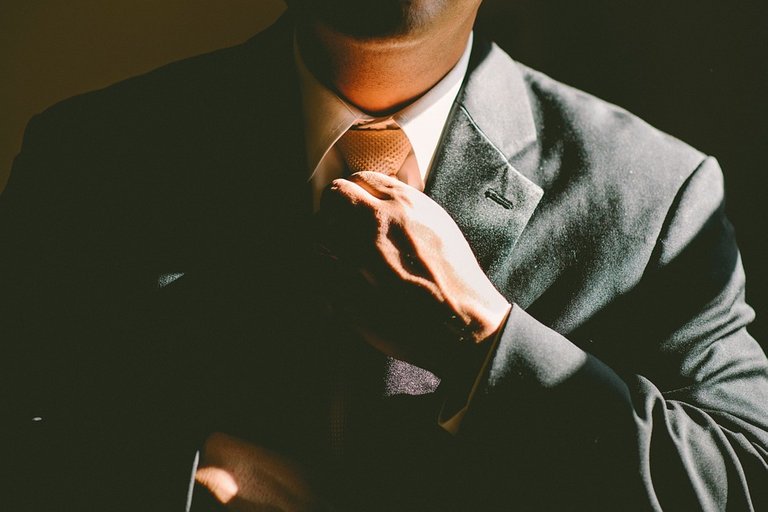 Let's cut to the chase. Our community is here:
Okay, so I doubt many of you know this but you're missing out. I often release Brofund upvotes to the active people in my Discord. If you're in there and active then you get rewarded my friend. One thing I heavily learned from the Neoxian City server (thank you @neoxian) is how to reward hard work and support, and discourage stagnation and laziness.
Look see here. This is the kind of stuff we do daily in the Man Cave: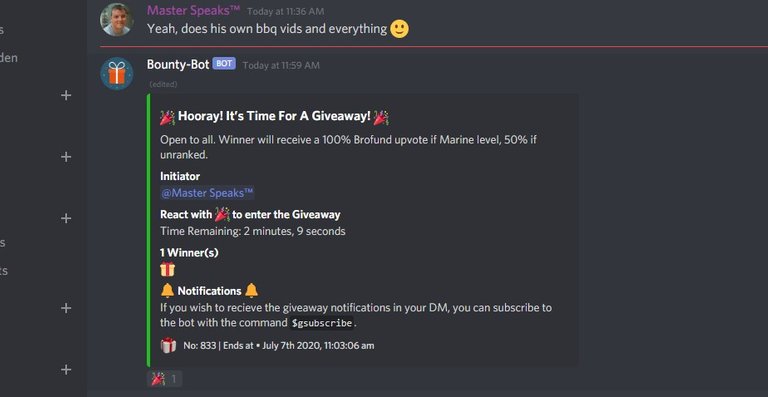 But you have to be in here to be in with a chance of getting yourself some daily boosts. Not saying that you have to, or that it's a requirement, but as well as create a thriving community portal I am also trying to create a bustling community discord. This is where I see the way forward is.
What's coming soon in our Discord?
Well, apart from me of course because I'm a chatty-chatter, I "may" think about rewarding the top chatters. Not sure what yet, but if it works then it'll be something worthwhile, always. And I won't be rewarding just chatting shit -- I'll just be rewarding those that contribute valuably to our server.
That's not all, of course. There will be voting boosts like the one you see above. What you get is dependant on your role in the server and how active you are. And of course, much more!
Ecoinstant has started his own ecofarm section
Our very own @ecoinstant has set up his very own slice of the cave. Farming and Gardening -- I guess this opens up for any type of gardening! Including you hashish fans out there. I mean I don't use it, but the way those plants are cultivated definitely interests me.
I was just telling him earlier how yesterday we were out planting our own buddleia in the back garden. We have our own Strawberries and beans growing there too, and next it will be salad!
I encourage people to make their own slice of their mancave.. in the cave!
Like a lot of people have asked previously, I'm not here to define the roles of masculinity or what men do. I'm only here to promote unity and inclusion. So if you're a man, and you have this thing that you do -- whatever that thing may be, then come in and talk to us about it! We may be up for listening to you. You never know :)