Happy Sunday family,
It is my second participation to the #Makeupchallenge hosted by my friends @ambarvegas and @lucianav.
When I saw the theme of this week I thought myself yeah but oh no in same time. Until then, I have never seen a black Greek goddess!
I present to you the first Black Goddess Greek her name is Τυχη - Tychi.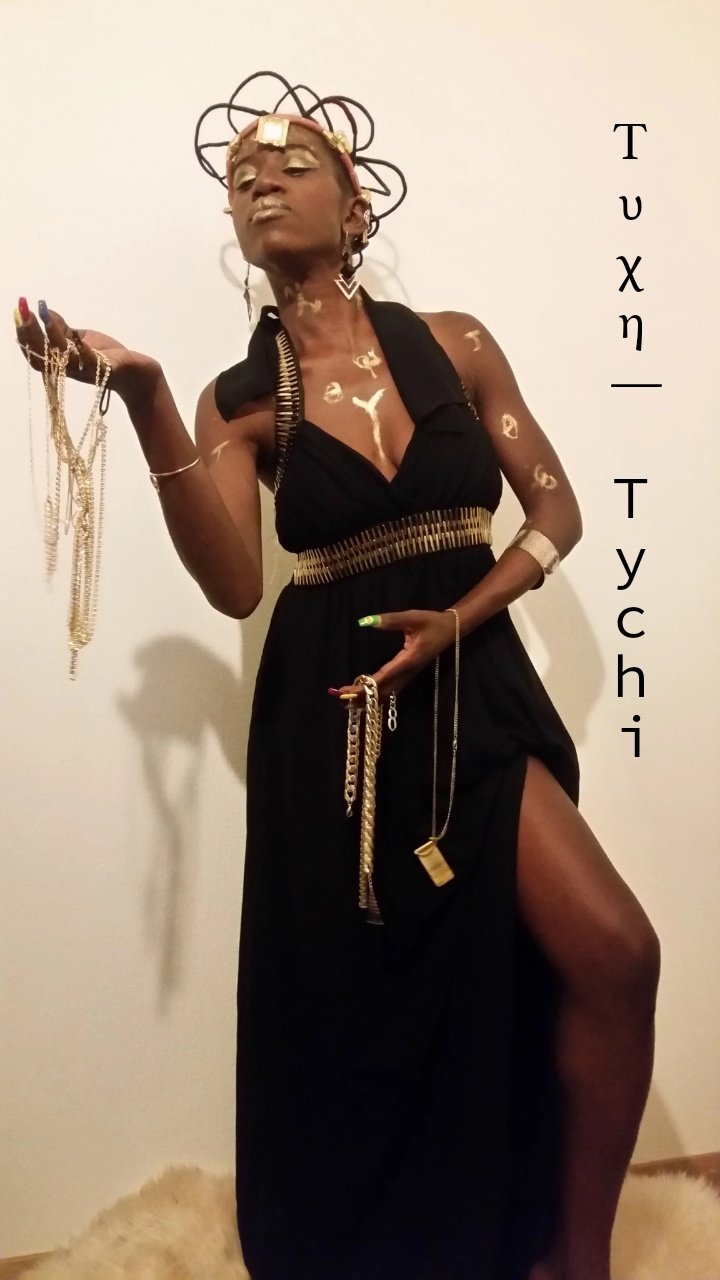 Tychi is the Goddess of luck and happiness. In fact, I took my inspiration on the Goddess Tyche and I translated my name in Greek as Tychi.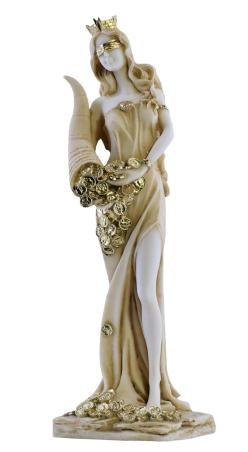 Image source
---
𝑀𝒶𝓉𝑒𝓇𝒾𝒶𝓁𝓈 𝐼 𝓊𝓈𝑒𝒹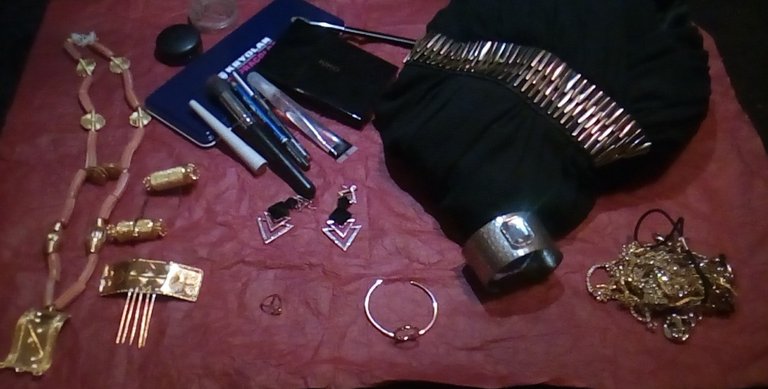 ---
3 brushs
a ring
1 bracelet
1black dress
1 set of akan jewelry
Earrings
1 packet of jewelry
1 palette kryolan profesional
1 Kiko eyeshadow palette
1 Studio Fix by MAC
1 liquid skin foundation by KIKO
1 foundation by Guerlin - Terracotta, Joli teint
glitters gold
Transparent gloss

---
𝒫𝓇𝑜𝒸𝑒𝓈𝓈
---
Step 1 - Cleaning face
Before every make up, I wash my face and spounge it with rose water.
Step 2 - Eye make up
Always with the same Kiko eyepalette, I used the first color; the clear beige, then I followed with the third color grey and I finished with the fifth color the orange.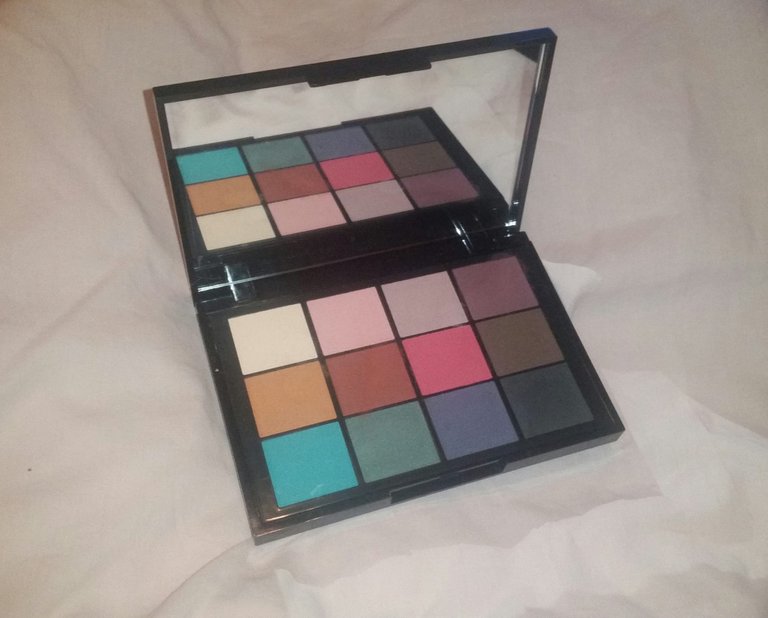 ---
Step 3 - Eyes
I used the professional Kryolan palette for the gilt.
I put the gold on top of the colors and only then I did my eyeliner line.
To finish I colored my eyelids in gold and the bottom of the eye in black. Then I blended with the brush for a blended and a little natural effect.
Step 4 - Complexion and lips
I simply did my complexion with a blend of foundation and then I put on golden blush and pink blush.
For my lips, I used the gold glitters and a transparent lip gloss. I also have put a brown pencil for the round of my lips. In addition, I painted myself on the skin of the Greek alphabet letters.
Here is my 🎆final make up🎆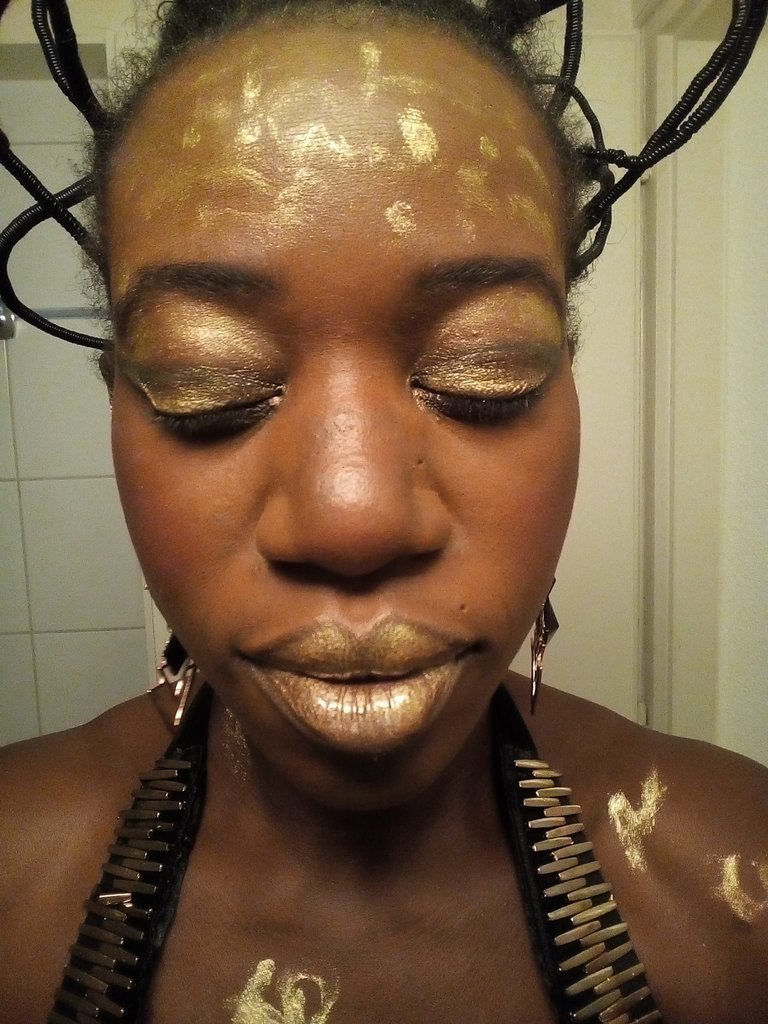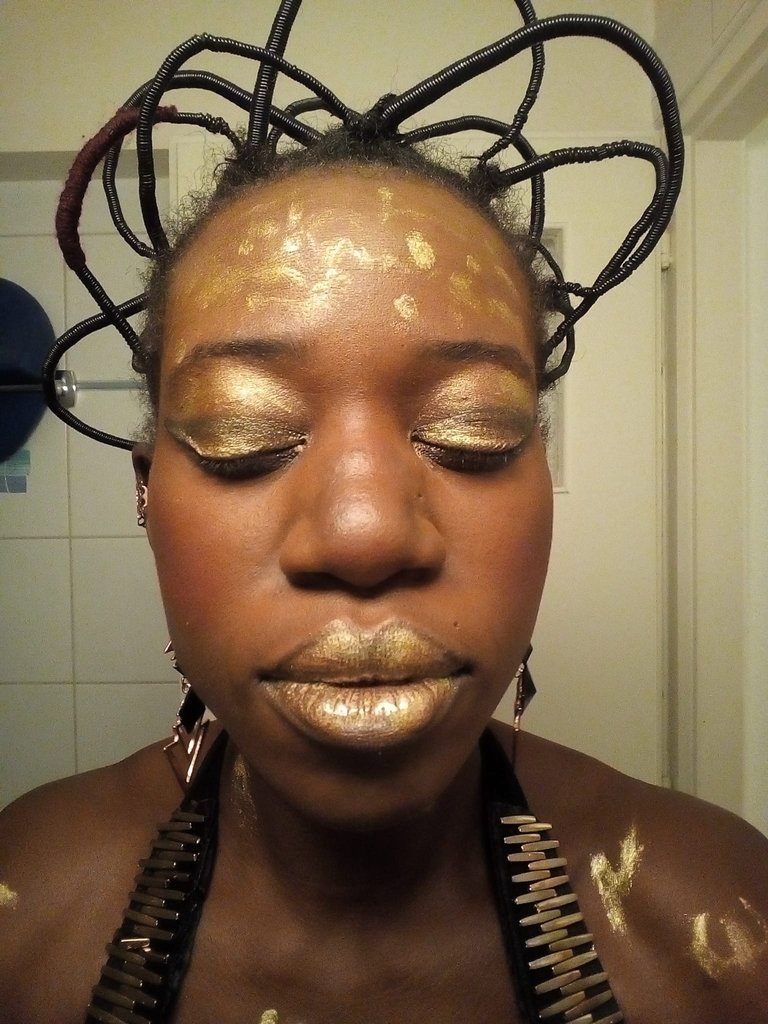 Hair and style
For my hair, I will make soon a post to explain the style and process style. I could not this time put a wig. I put in some Ivory Coast jewelry.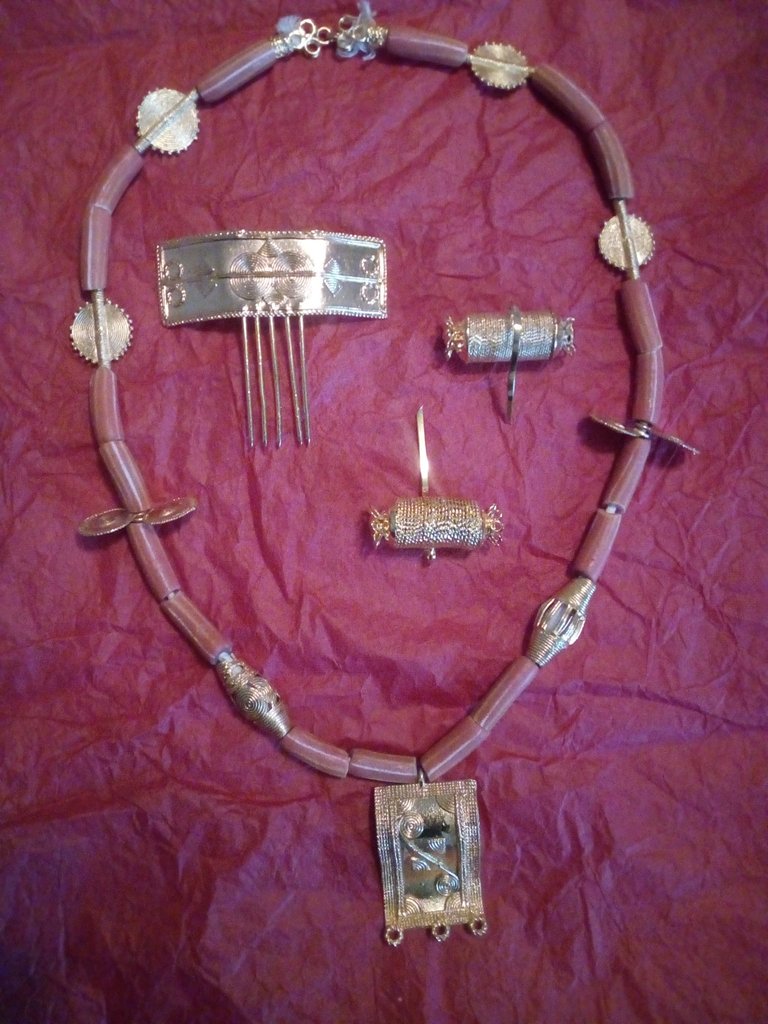 About the clothes, Goddess Tychi has one beautiful style
A wonderful black dress offered by her husband - the God Tyran.
Very powerful and rich, in her hands she got a lot of gold jewelrys. She gives it to who came to speak to her and tell her a marvellous story or their lives.
I maybe looks like more an Egyptian Goddes than a greek one but I tried.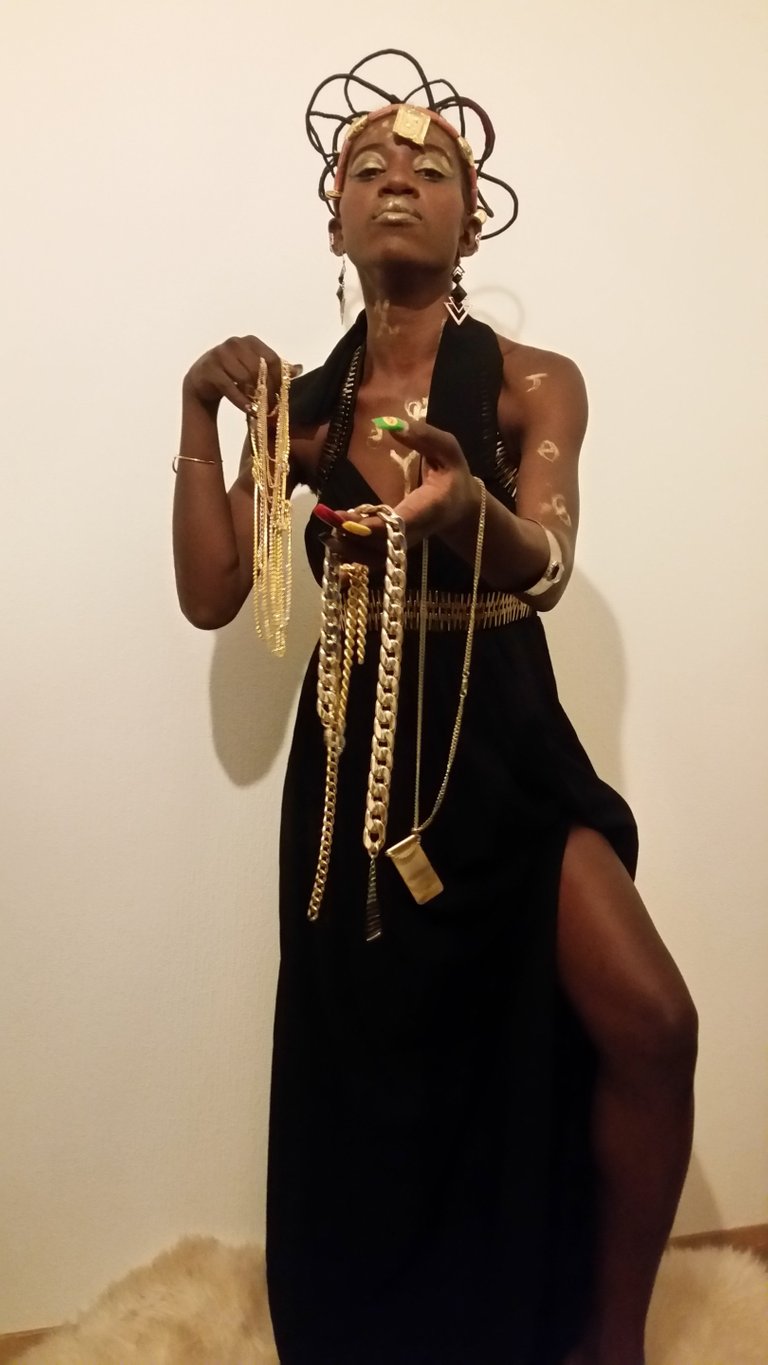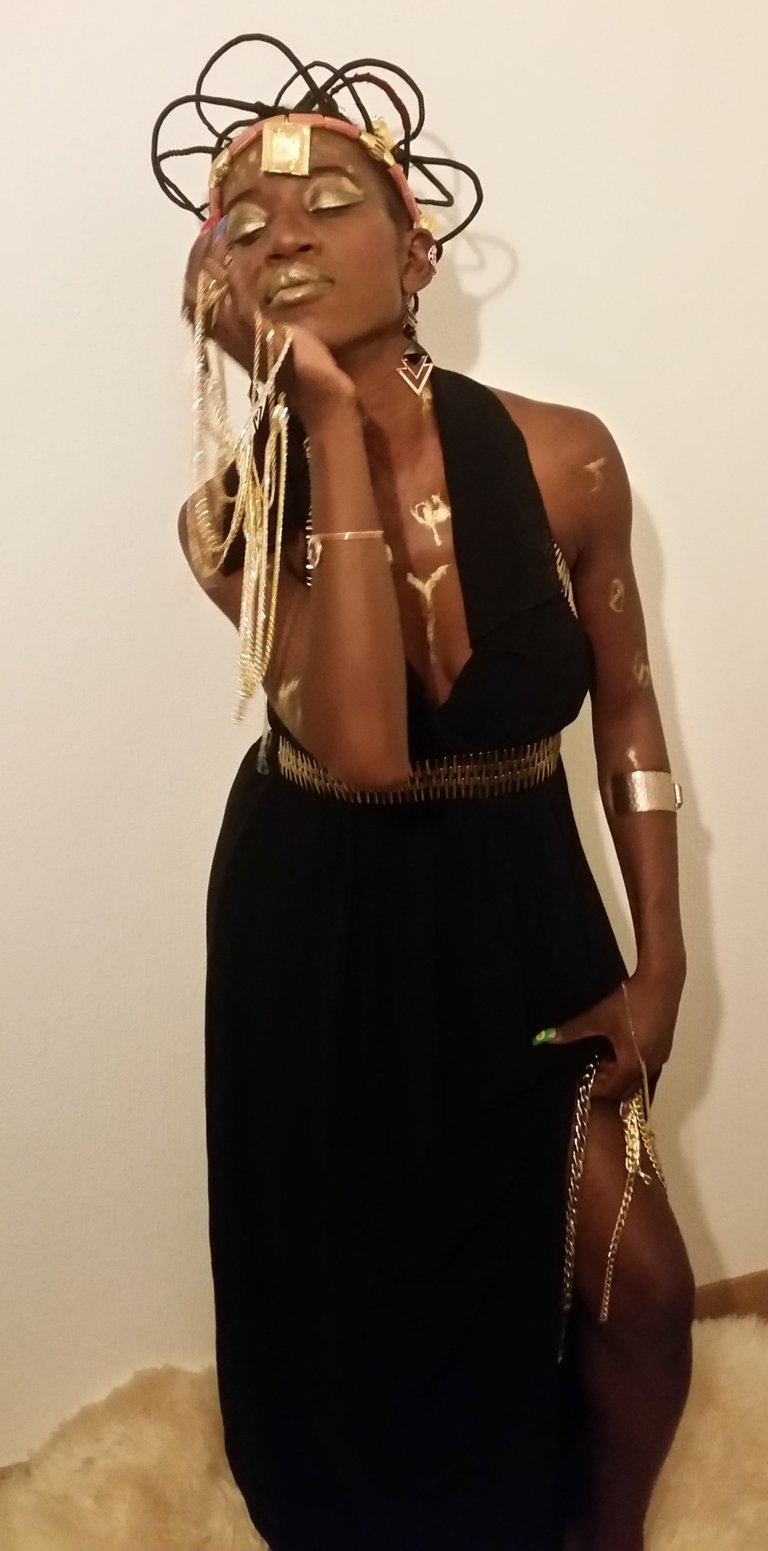 My previous Makeup
make up test
Princess Jasmine


So let's see and know us more trough this beauty challenge 😍
Always with hugs and love 😚
All pictures have been taken taken with my Wiko and page dividers from @cryptosharon. The Makeup Challenge banner I made it with using Canva.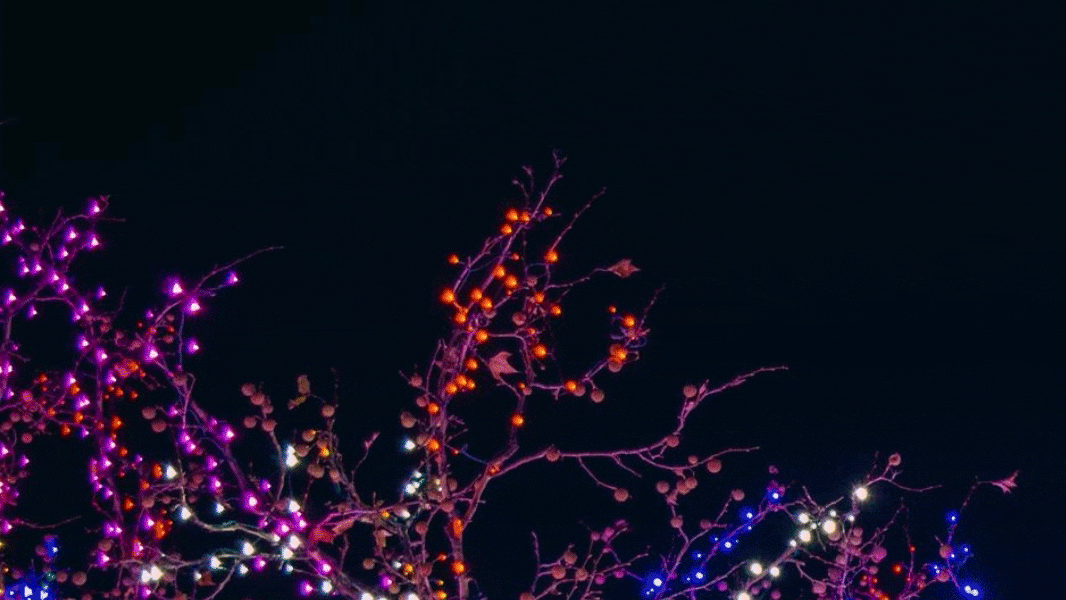 Posted using Dapplr