One of the most buzzing Blockchain events I've been to this summer.
Managed to catch up with lots of my fun London Blockchain peeps, and meet many more a few nights ago at the SVK Crypto Summer Drinks Event!
With Pri - AiX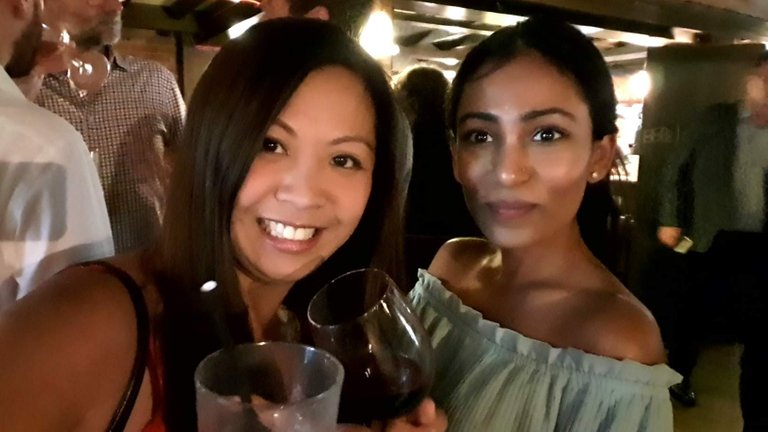 With Jason Tucker - London Crypto Services, Gary Nutall - Blockchain educator, Alex Fazel - Swissborg and Cryptonites
With Vesa - Crypto Artist and Rohan Abraham - EOS Authority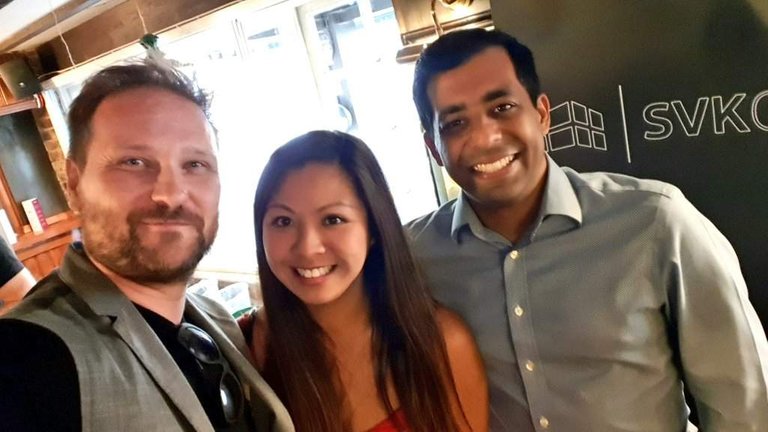 With the Blockchase gang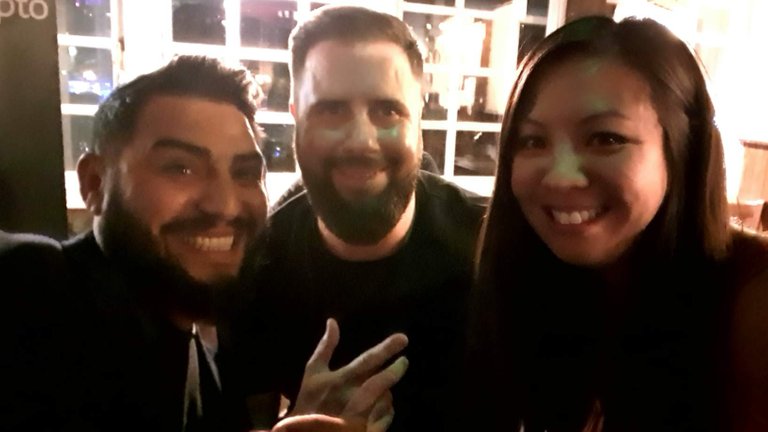 With Arnie Hill - Crypto Arnie and Obsidian Capital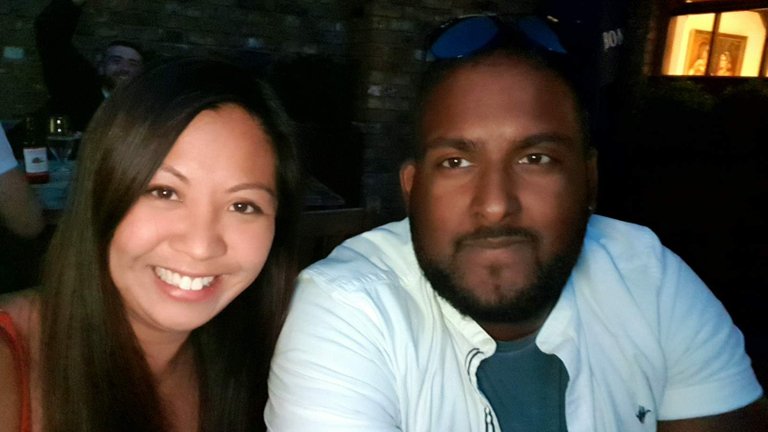 Met lots of interesting people there, as always. I always love the mix of people you meet in the Crypto/Blockchain space.
Very grateful to have one of the best Crypto hubs - London - so accessible to me! So many events going on all the time...
Ended the night with a nice after midnight dinner at this gorgeous location (especially at night), Duck and Waffle.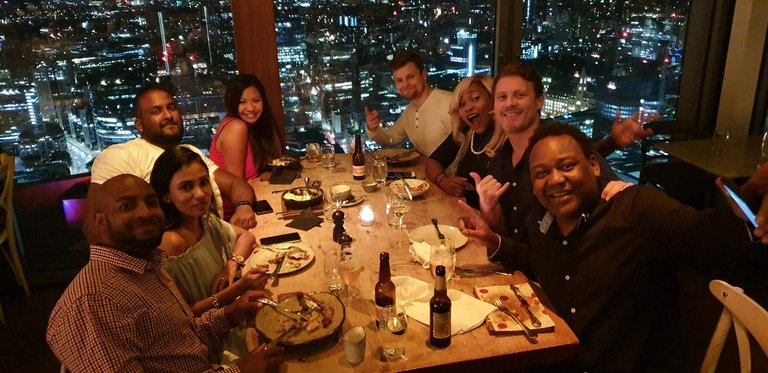 ---
Details for the next Steem Meetup coming soon ;)
Posted using Partiko Android