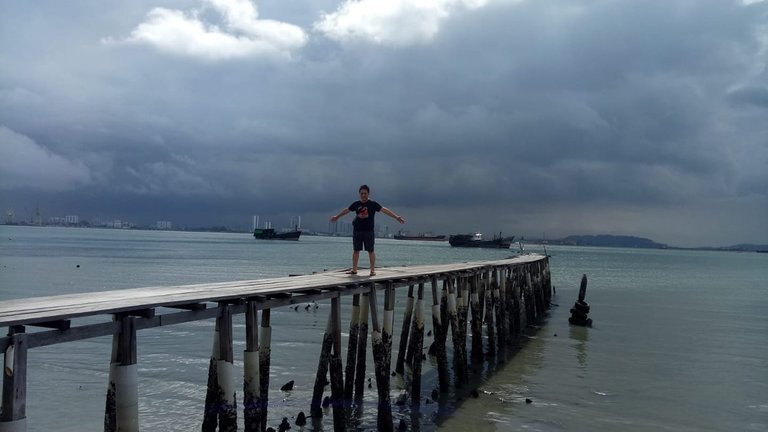 Free Like An Eagle
Was my first impression when I was at the Penang Jeti with my wife going to enjoy the seafood there.
Sometimes when you feel like you have the best time in your life but then there's looming storms from afar, that is slowly catching up to you.
It didn't happen to me, but it happened to a very good friend and mentor of mine.
Young, talented. We all thought he would have made a mark in the world.
And he left us so early. Just like that.
This awesome pose I had with the help of my wife, I'd like to tribute to him and to my friends and readers here.
Fly free, but remember to sore above the storms.



7334

Martial Arts, Photowalking, Walking