Feelin' My Hair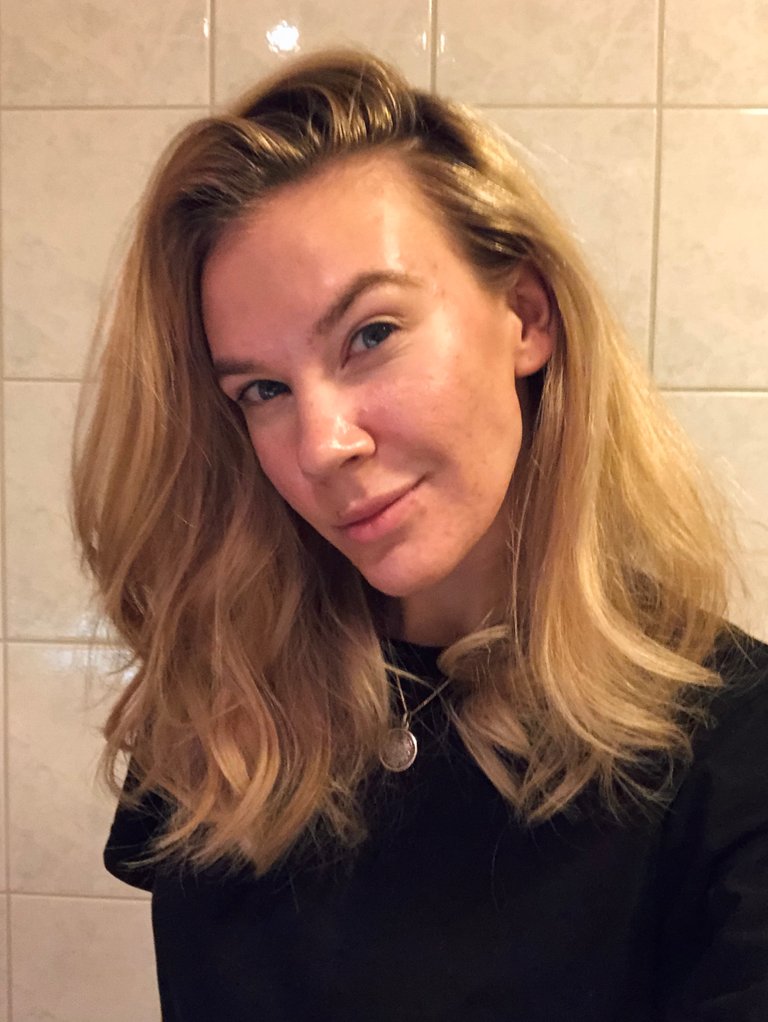 I'm living and loving my new blonde life and it's awesome. Love the colour obviously but almost as much I love the new texture I have!
My natural hair is called glass hair I believe, it's shiny, straight and won't hold any curl or wave. It comes with it's benefits but I've always hated having limp hair that refuces to have volume for more than two minutes after styling it.
Now that my hair is basically damaged from bleach, the texture is a lot rougher and looks sooo much fluffier, I LOVE IT SO MUCH. I of course still wanna keep my hair somewhat healthy and shiny, so it needs a lot of care. I'm trying to find the perfect balance of having texture and volume but still not have it be a frizzy mess, I could not stand it.
My bathroom is now filling up with blonde hair care lotions and potions, shine sprays and purple shampoos. I'm high maintanence as fuck but I don't mind. I tried being more natural, wasn't for me.
Sorry for the bad phone selfies and unfavourable bathroom lighting but I'm just feelin' my hair and wanted to snap a few pics before I go wash it.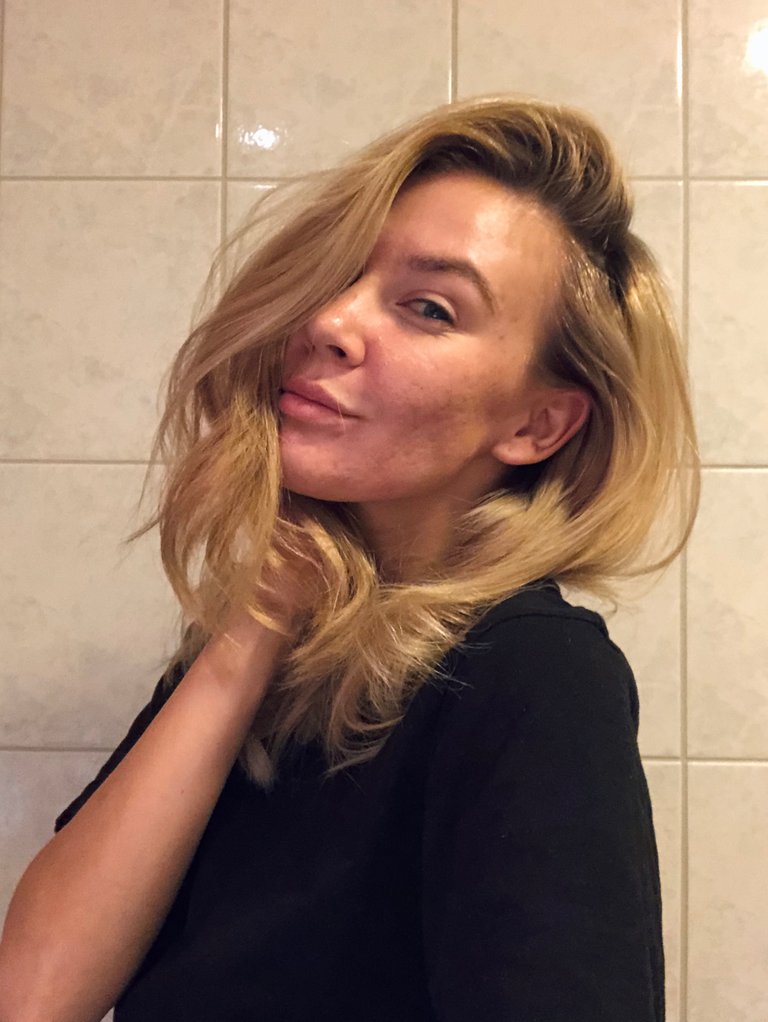 ---
---